Let's look into the adventurous tales of AWS data defense. The top three reasons for cloud service adoption are growing data, constrained IT budgets, and the rise of digital transformation initiatives. This data is coming from IDC research, and it shows that the top three trigger events leading to a need for cloud services.
There are many advantages with shifting with public cloud providers like Microsoft, Google, and Amazon. However, cloud migration comes with risks and vulnerabilities when it comes to data.
Get this interactive Choose Your Own Cloud Adventure E-Book to download and read about the adventurous tales of AWS data defense. Let's learn how Veeam and AWS can help you to:
Fight ransomware
Data sprawl
Rising cloud costs
Unforeseen data loss and make you a hero!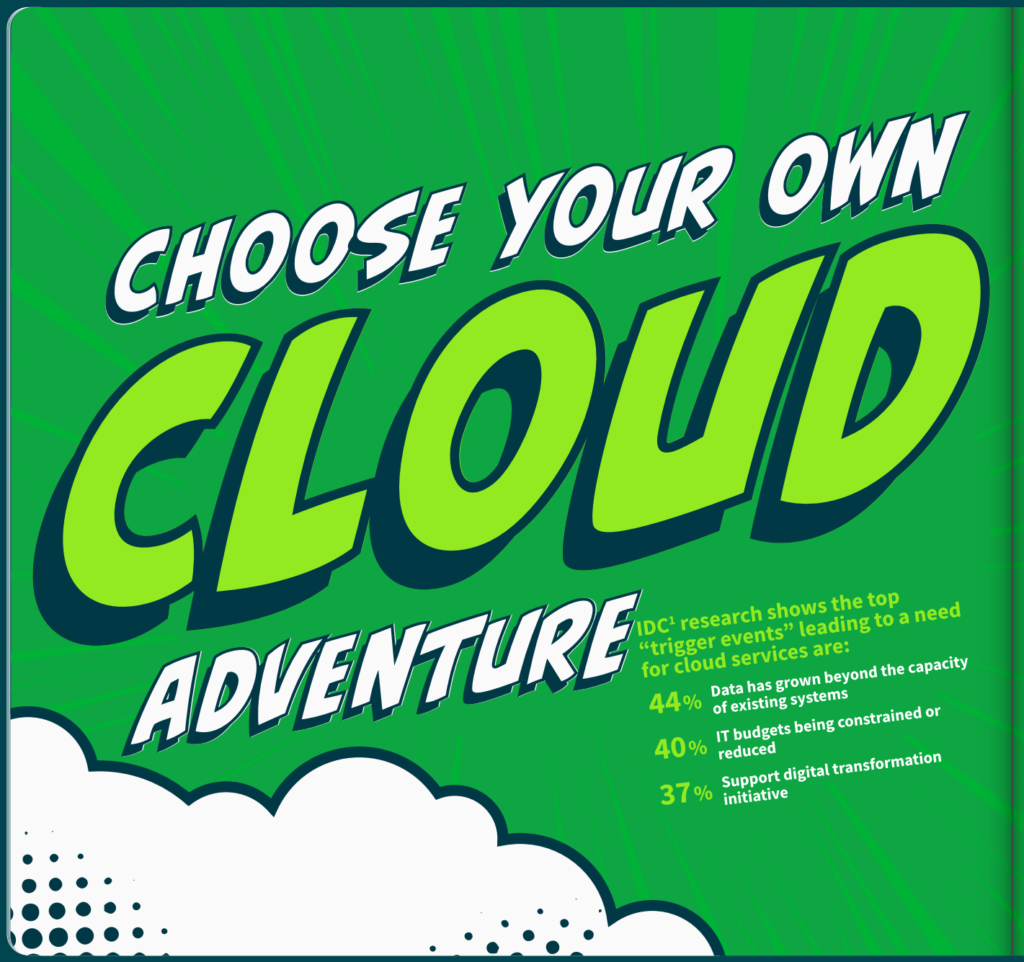 Download – Adventurous Tales of AWS Data Defense
Here's a link to the full e-book so you can easily share: https://go.veeam.com/wp-choose-your-cloud-adventure-aws
I hope you enjoy these cloud heroes as much as I do.
Resources