One of my friend helped to create an Android application called "AnoopCNair" for my blog. I feel it's useful in some of the scenarios. Interesting point about this android app is if you search the keyword "SCCM" in google play store this blog app will show up as 3rd in the list well above Microsoft Intune company portal app. I could see around 320 downloads of this app (version 0.1). This is just the second draft version of this application (Version 0.2). It's not high end Android App with too flashy design however it's very basic for quick catch-up of my posts and video tutorials. This app will provide a push notification alerts whenever I post new content to the blog.
We have created 4 tabs in this Android application and those are "AnoopCNair – Blog", "YouTube Video Channel – Video", "Facebook Page – FB" and "Twitter Feeds – Twitter". You can search this application in Google Play with keyword "SCCM" or "AnoopCNair". You can directly open the app from the following link here. Feedbacks are welcome and depending on the feedback, I can invest more time on building new features and improvements on this app.
Download the Android App for my blog
here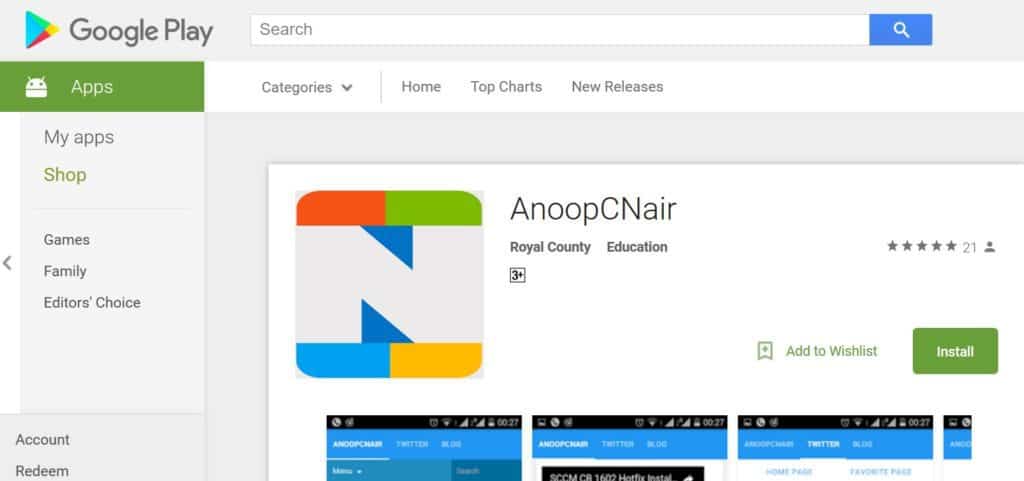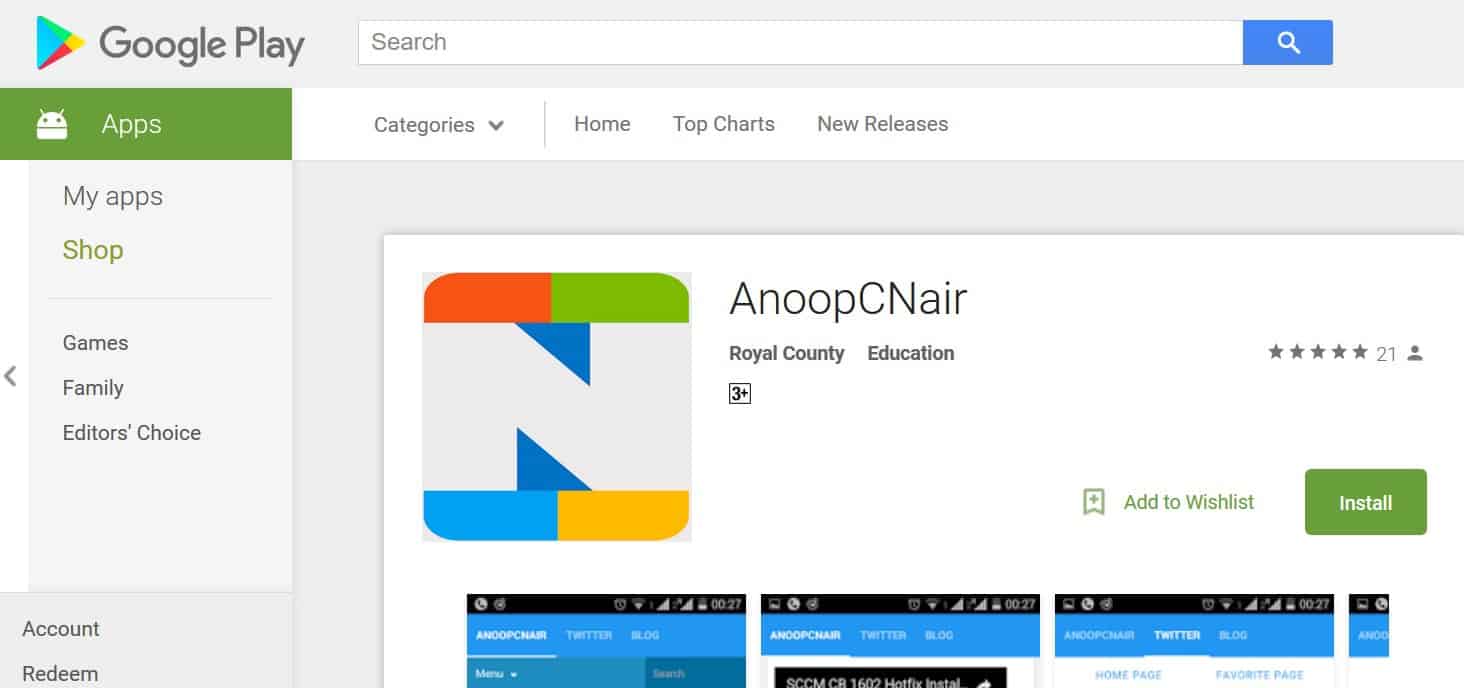 Following are the tabs available in the application :-
YouTube Video channel – Video – here
Facebook Page – FB – here
Twitter Feeds – Twitter – here
Why Android application – Very easy to create and maintain. I'm a fan of Android phones and it's ecosystem of applications. I tried using Microsoft Lumia 950 XL for 6 months but the main challenge for me was the quality of main stream applications. The main stream applications are available in Windows phone store. But those apps are not upto the mark and fine-tuned as it's Android versions. At last, I switched back to Android phone "Letv" and I'm super happy with the performance and touch sensitivity of that very low priced phone. Moreover, Android remains a lot more customizable with launchers, widgets and default app settings.