During the Ignite 2016, Microsoft announced the release of System Center 2016 (more details here) to help IT to manage private cloud or DCs in much better way. Along with System Center 2016, Microsoft also announced the release of Server 2016 (more details here) to help IT to build very flexible and robust server environment with loads new features. So now the question is which is the best backup and availability solution that can help to backup and restore your entire workload regardless of the size of your environment and number of VMs. Also, the one which provides direct cloud restore and supports different verity of storage vendors. Veeam Availability Suite 9.5 provides all these features which you are looking for modern workload. To know more about the updates and release dates of Veeam Availability suite 9.5 you can refer to the following link here.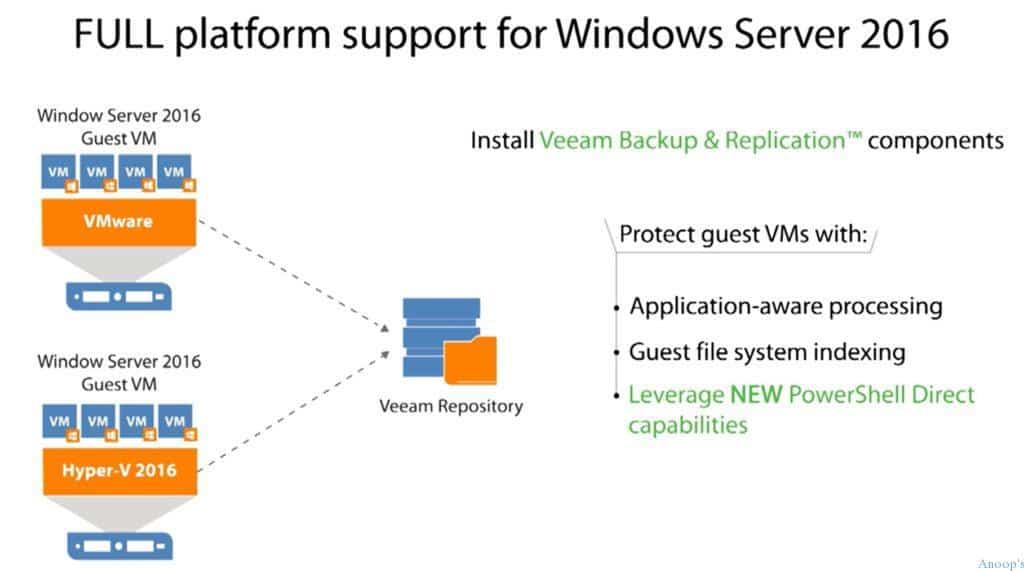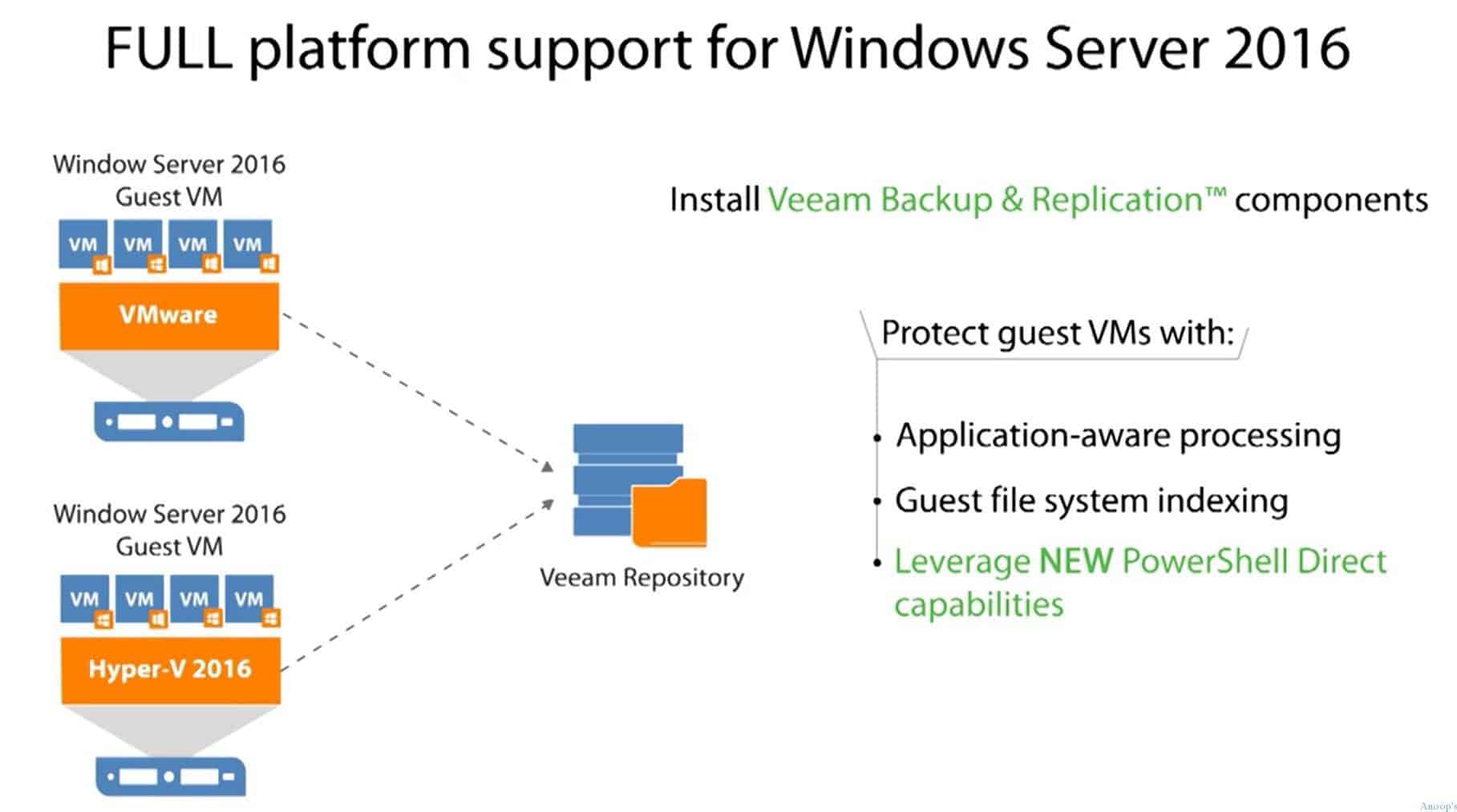 Veeam Availability Suite 9.5 can be easily integrated  with Windows Server 2016 technologies and Hyper-V 2016.Veeam backup and replication technologies are fully supported with Microsoft's new technologies. This kind of deep integration always helps Veeam to leverage all great new features and improve the performance of backup and replication. More details here.


In case of disaster or some other scenario, with Direct Restore to Microsoft Azure, IT Pros can restore their on Prem workloads like Windows and Linux-based virtual machines (VMs) and physical servers to Azure. In this agile world of computing, it would be easy to setup Azure cloud based test environment with direct restore to Azure feature which is available in Veeam Availability suite 9.5. More detail here.