Nice to have very interactive audience in the Bangalore or Bengaluru ITPro user group meeting. Thank you all for attending 🙂 Hope, you have enjoyed the session. For those who missed the session, As I mentioned in this post, the session was about manage Mobile devices using SCCM / ConfigMgr 2012 console. This can be achieved by Intune integration with SCCM / ConfigMgr on premises infrastructure.  You can have a look into my post here to know more about setting up Microsoft Intune Free Trail Version !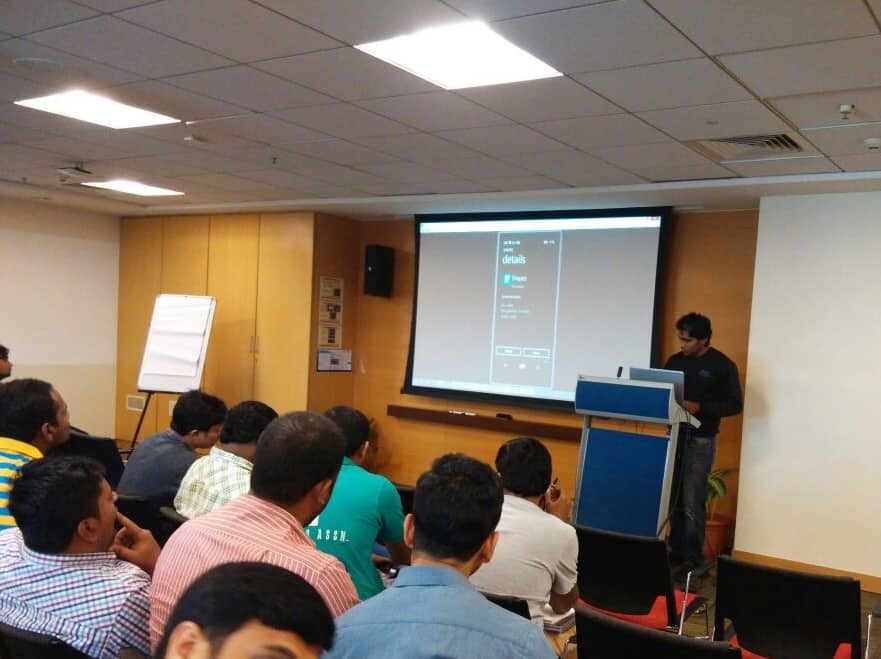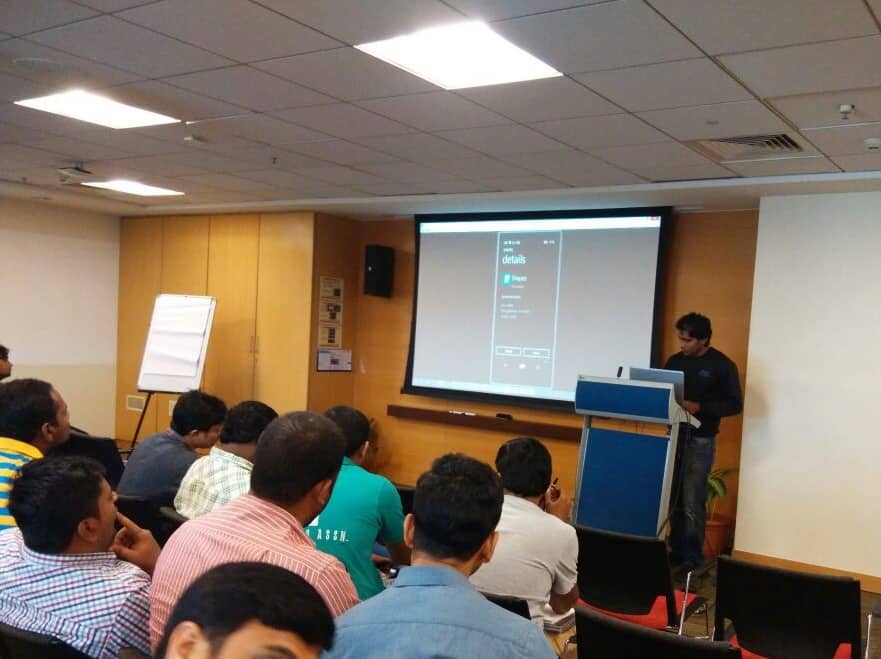 Following are the topics which I covered in Bangalore ITPro User Group session on 15th of November 2014. 
What is Microsoft Intune ?
Microsoft Intune is cloud version of SCCM .It's SaaS solution provided by Microsoft similar to office 365.
Demo :: Look and Feel of Intune Web console ,On premises AD Sync with Azure AD and SCCM /ConfigMgr Integration with Intune – Integration wizard and options
Does Intune support Windows, Android and IOS mobile devices? yes Microsoft Intune does support Windows, Android and IOS devices.
How about blackberry devices? blackberry is not supported by Microsoft Intune
Can Microsoft Intune can take the inventory of Mobile devices?  Yes it can take the inventory of mobile devices !!
Unified console experience – Show the difference in the icons for devices in SCCM ConfigMgr 2012 console.
Where you can see the mobile devices which are enrolled for Management in SCCM console and difference in the icons between fully managed – domain joined and Workplace joined devices.
Where we can take a look at the inventory of Mobile devices? in SCCM ConfigMgr 2012 console ? Click on Device – click on Start ==> Resource explorer.
How can we control mobile devices with security, password and other policies? Where in SCCM ConfigMgr 2012 console you can set that up Mobile device management policies?
For example to push a password policy , Password Length, Expiry of passwords etc…
How Disable the camera of Windows Phones,  Android and IOS phones etc…
How to disable copy paste in Windows Phone devices using Microsoft Intune and SCCM / ConfigMgr 2012.
Create Configuration Item Names Push Pass Policy to Mobile Devices .==>select mobile device ==> select category if you want and that is it we are done…
Create Configuration Baseline so that you can tag the CI which we've created and deploy it to the device collection user collections.
How to deploy Windows Phone , Android and IOS applications  to mobile devices using Intune, SCCM ConfigMgr 2012 ?
Import and Deploy APK applications for Android devices using SCCM 2012 console. Import and Deploy XAP applications using SCCM / ConfigMgr 2012 console.
Deploy the application to cloud DP (DP named manage.microsoft.com)
How to check the log file whether the application is deployed to manage.microsoft.com cloud DP? Check out dmpdownloader.log and dmpuploader.log !!