Step by Step Guide (MSDN) : Configuring Software Updates in Configuration Manager 2012 Here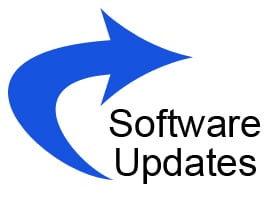 Here is an excellent blog post by Microsoft Server and Cloud Platform Team.
This post will help us to get an overview about software update process in CM2012.
Read the Full Post – Here
What are the changes in CM2012 Software Updates?

Why do we need to "group" software updates?

What is the requirement for setting up a hard limit of 1,000 updates per one "update-group deployment"?

What is compliance group (update-group NOT deployed)?

What is Auto Deployment Rules (ADRs) or the Distribute Software Update Wizard?
Also, go through summery points mentioned in the blog
Create update group deployments of all previously released updates that you require, but don't exceed the new update limit of 1000 updates in any of those groups.

Use migration from Configuration Manager 2007 to move your existing update lists and deployments over as groups, or create these update groups new in Configuration Manager 2012. Migrations of update deployments with more than 1000 updates will be blocked.

Create an overall compliance group (update group not deployed) of all updates you require and want to measure overall compliance against.

Moving forward from your Day 0 implementation of Configuration Manager, use Auto Deployment Rules to create new update groups and deployments for each month of updates (Patch Tuesday groups).

Note: If you're using SUM and ADRs to deliver definition updates, then you want to set the rule to use the existing update group each time the rule runs. You don't want a new update group for definitions created every day, and the natural expiration cycle of every 5th update (always 1 active and 3 superseded) keeps the update group membership at a maximum of 4 definition updates (1 active and 3 superseded).

Add the updates each month to the overall compliance group (or a compliance group for that year of updates), but do not re-create, move, or combine those existing monthly deployments.