Excellent write up on replication process of ConfigMgr in details from Terry McKinney .
Hi everyone, Terry McKinney here.  Below is a quick-reference document that illustrates the MOST COMMON site to site data replication flow path in SMS 2003 and ConfigMgr 2007. There are exceptions to this flow path of course so see the document referenced below for specifics on these exceptions and for greater detail on site to site replication.
New deep-dive document: Component details and data flow for site-to-site replication in SMS 2003 and Configuration Manager 2007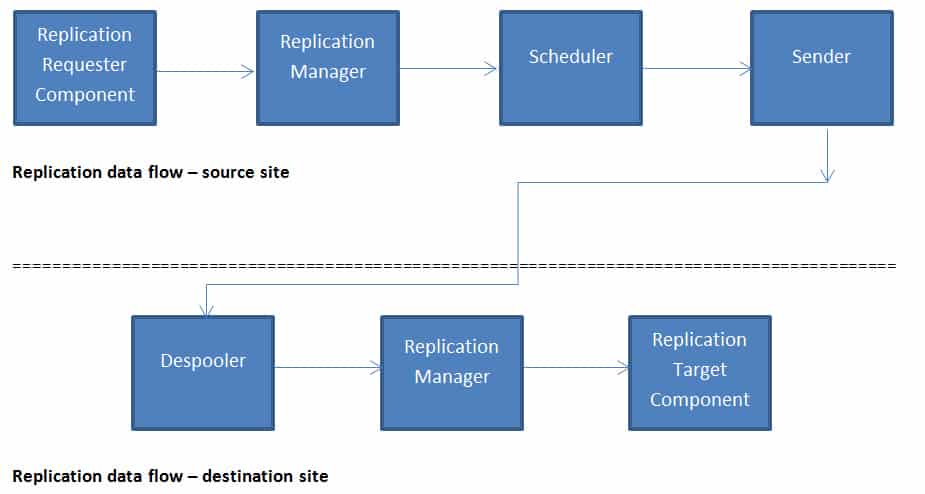 NOTE: Question marks (???) in the text below indicate random character generation by SMSExcec thread processing.
SMSExec thread component on source site initiates replication request