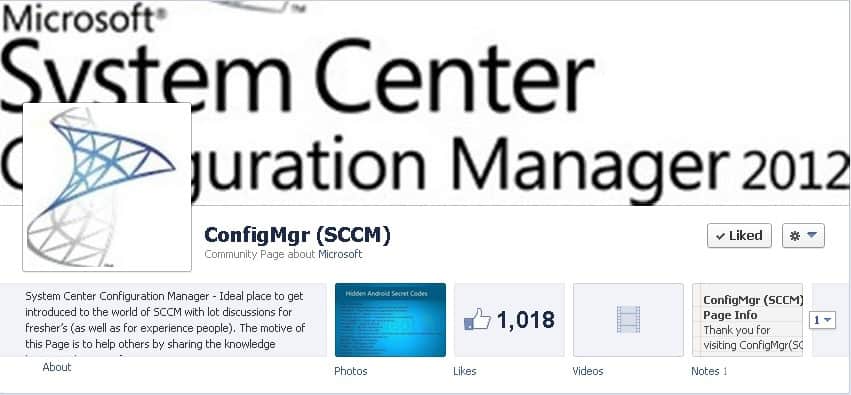 Thanks for visiting this page !!!
Here is the new ConfigMgr (SCCM) page for Facebook lovers ……
ConfigMgr (SCCM) knowledge through FaceBook……
Go ahead and LIKE the FaceBook ConfigMgr (SCCM) Page and stay tuned to new tricks, solutions and tips from community experts while enjoying with Facebook activities 🙂
New "SCCM – ConfigMgr Professional Group". Go through and stay tunes.