You would like to know why is vSphere deep level monitoring is very important for an organization? Here is an excellent chance to get this awareness via Veeam Webinar. The following topics also included in the webinar. Register the Webinar from here. There are two schedules available a) EMEA 2 p.m. GMT and b) Americas 2 p.m. EST @ Wednesday, February 6.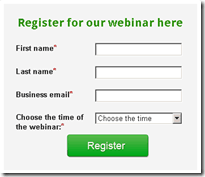 Specific points where rich data makes the difference in effective monitoring
How to connect the dots between applications and the vSphere infrastructure
The Veeam MP for VMware is THE way to provide deep monitoring into System Center for your vSphere investment. In this webinar, Veeam Product Strategy Specialist and vExpert Rick Vanover hosts Marnix Wolf. Marnix is a System Center MVP based in the Netherlands and has extensive experience with monitoring vSphere virtualized infrastructures within System Center.
Would like to know more about Veeam comparison, do visit my previous post here.
Other that you would like to get answers for following questions. There is already a recorded Webinar that you can view from here (Expert Tips for Monitoring VMware in Microsoft SCOM 2012).
Which metrics and events you should proactively monitor
How to get the most out of your System Center 2012 investment