Veeam'S NEXT BIG THING event yesterday, Veeam announced their Veeam Availability Platform (future availability) for the Hybrid Cloud the next generation of availability for the always-on enterprise.  As part of this event, loads of technical details are covered in the deep dive technical breakout sessions. I will give an overview of all exciting technical developments discussed during the event. Following are some of my favorites :- First one is "Veeam Availability Suite 9.5 comes with Advanced ReFS integration", The Resilient File System (ReFS) is another great thing which comes with Server 2016 for Hyper-V workloads. More details about ReFS here. The second announcement which excites me is about "Veeam Backup for Microsoft Office 365". Third one is about new announcements about Veeam Agent for Windows and Linux ( previously known as endpoint backup). More details in the below part of this post. You can view the recording of the "Veeam'S NEXT BIG THING" event along with great in depth technical breakout sessions from here.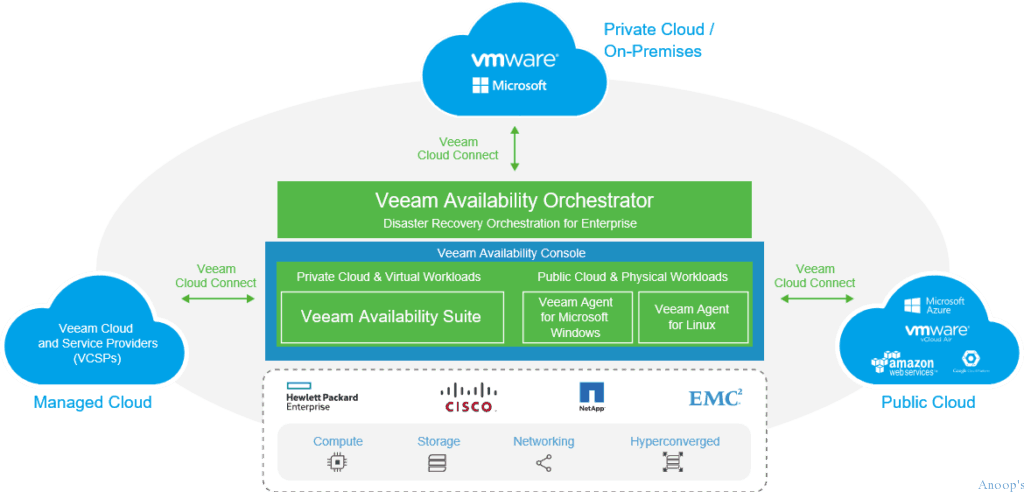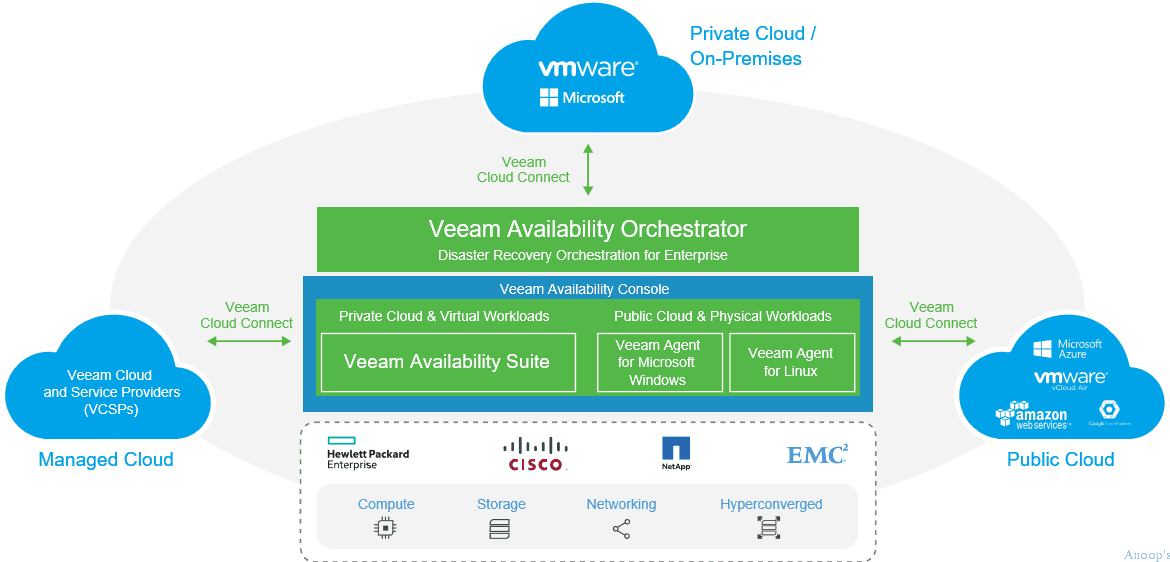 Veeam Availability Suite 9.5 is now more about enterprise scalability, Rick Vanover explains about 9.5 and load more in his breakout session! For me, the greatest and interesting point is "Greater performance and integrity for large-scale datasets NEW Advanced ReFS Integration". Following are the some of the other bullet points covered in his breakout session :-
Enterprise scalability enhancements 
FULL integration with Microsoft 2016 data center technologies
Advanced ReFS integration
Direct Restore  to Microsoft Azure
Integration with Nimble Storage snapshots
More details about 9.5
here
Veeam Agents for Microsoft Windows and Linux breakout session by Clint Wyckoff :- Agent based endpoint backup delivers Availability for Windows-based physical servers and Linux-based server instances. There are paid and free services available and the following table will give more detailed information.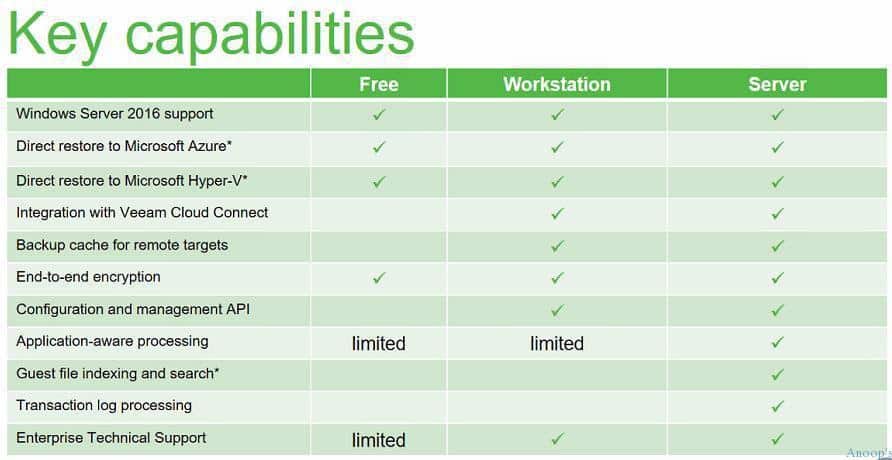 Veeam Backup for Microsoft Office 365 details are covered in a breakout session by Clint Wyckoff. He takes us through the architecture of new Veeam Backup solution for O365. He talks about how to Maintain access to your email and ensure availability to your users through the following scenarios :-
Securely backup office 365 email data
Quickly recover indivitual mailbox items with best of breed granularity
Efficiently perform eDiscovery of email archives with flexible recovery and export options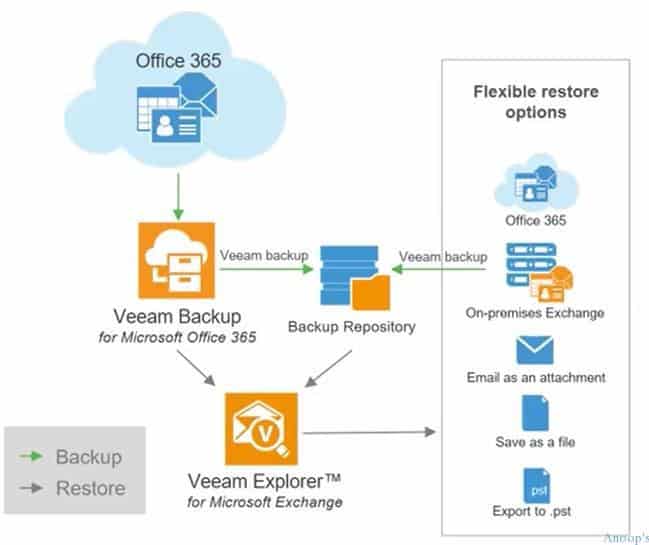 In other breakout session, Michael White talks about Veeam Availability Orchestrator:- Veeam Availability Orchestrator, built specifically for the enterprise, equips organizations with a disaster recovery (DR) orchestration engine for enterprise-scale management and control of Veeam Backup & Replication. Listen to his video to get more details about following topics :-
Orchestration of Veeam backups and replicas 
Automated non-disruptive DR testing
Built-in documenting, updating and reporting
More details about VAO is
here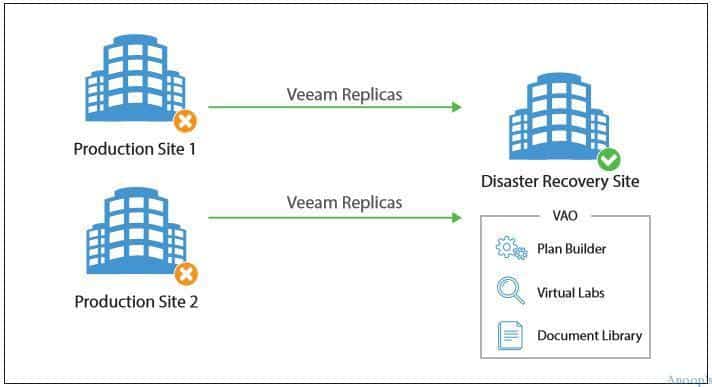 Veeam Availability Console details are explained in the technical deep dive session by Clint Wyckoff :- Veeam Availability Platform for the Hybrid Cloud  delivers the next generation of Availability to enable the Always-On Enterprise, providing businesses and enterprises of all sizes with the means to ensure Availability for virtual, physical, and cloud-based workloads.
Enterprise Continuity
Workload Mobility
Compliance and Visibility
More details about Veeam Availability console is
here
Veeam Cloud Connect
details are explained in the technical deep dive session by
Luca Dell'Oca
 :- Get VM (virtual machine) backups and replicas off site without the cost and complexity of building and maintaining an offsite infrastructure. Veeam Cloud Connect provides a fully integrated, fast and secure way to backup, replicate and restore from the cloud. More details are available
here
.