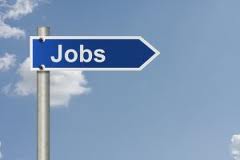 Capgemini is hiring 10 SCCM / ConfigMgr 2012 professionals in Bangalore and Mumbai locations… More details here
A small Helping hand towards "System Center" and "HR" Professionals to get suitable Jobs and Candidates respectively !!!
I've created a LinkedIn group for posting the Jobs. Hope, we can see some Job postings over there in near future. This will help to find out suitable jobs and candidates.
If you have some Jobs and looking for suitable candidates then go ahead and post.
More Information and Latest Updates – Please refer the following link
http://www.linkedin.com/groups?about=&gid=4275290