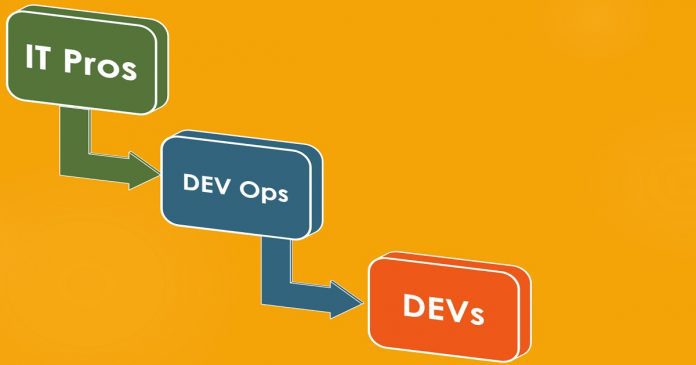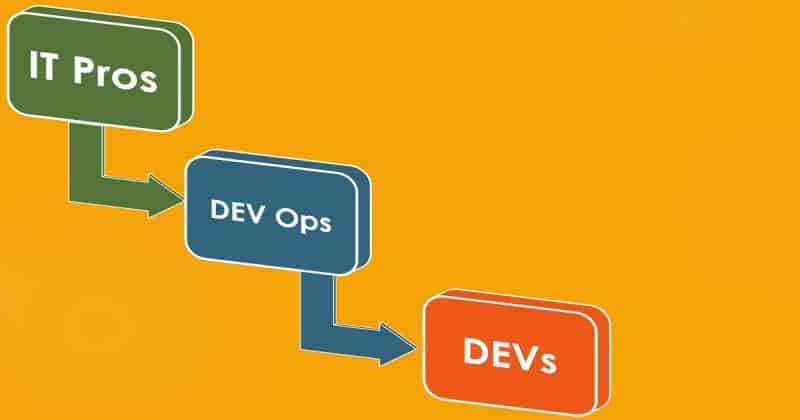 Choose a career which you love the most. I studied computer science and selected my job as IT Pro. I learned programming languages like Basic, Fortran, COBOL, and C. But, it was my choice to be an IT Pro and IT Admin. So, there is nothing wrong to be an IT Pro career. We will discuss more about IT career options in this post.
In India, I have seen students want to learn only development or programming. Most of them don't know what IT Pro (IT Admins) and IT Pro career path are. Don't worry, IT Pro is also a good job option.
IT Pros also get monthly pay cheques 🙂 and we get better salaries than developers depending on skill sets. Yes, we have different skill sets in IT Pros world as well 😉 So IT Pros and IT Admins jobs are also well paid and a great career option. I'm not making any statement that Devs and Dev Ops are less critical than IP Pros. Devs and Dev Ops are great career options too. But I love to be an IT Pro.
IT Career Options
Following are the 3 main IT career options which I'm aware of.
IT Pros
DevOps
Developers
Career Path – IT Pros?
IT Pros are IT Administrators who don't want to do coding (by choice). IT Pros are part of operations teams. They love to manage Server, Cloud Servers, Cloud Services, Cloud Storage, SaaS applications, Databases, Network Environment (Firewalls, Routers, Proxy, and Switches), Desktops, Laptops, Mobile, Security, and on-prem Applications. They are the folks who do design & architecture of Data Centers, Applications, Network Infrastructure, Server Infrastructure, etc…
IT Pros has the keys to access most of the resources in their work environment. He can take control of users machines, servers, applications, eMails, and mobile devices. IT Pros can take remote control or remote access to Test, Pre Prod, and Production servers and devices.  IT Pro is one of the IT career options, and I think this is best career options for someone who don't like to write any piece of code.
IT Pros are the folks who look after Infrastructure for Developers. These are the IT operational folks in many scenarios who directly interact with end users and end customers all the time. And IT Pros are the poor folks who work on highly complex production environment for all the organizations.
As part of BITPro (Bangalore IT Pro) group, we conduct in-person session in Bangalore. Feel free to be part of this group to learn more about IT Pro stuffs.
Skill Sets:-
NFS or iSCSI
SNMP or Nagios
VMWare server
Hyper-V
Cloud IaaS, PaaS, and SaaS
Various Flaviours of Linux
Cisco Routing & Switching
Windows
SCCM
Intune
PowerShell
SharePoint
Office 365
Azure AD
Oracle SQL DBA
ADFS
Active Directory/Exchange
SIEM
Bluecoat Proxy
IT Security Management
CheckPoint
Websense
IronPort
Juniper
VPN
F5 LoadBalancers
Career Path – DevOps?
DevOps is the buzzword in the modern IT world. I have seen many IT Pros consider themselves as Dev Ops. Most of them are from Automation world (PowerShell, Linux Shell, Puppet, etc..). DevOps help developers to perform end to end testing of their products before it goes into preview and production release. DevOps help to automate the regular day to day tasks of IT Pros.
DevOps are a new career path in IT for the folks who like to automate manual tasks. This is the best career option for the folks who are eager to become a developer as the next step of their career. DevOps also work very closely with QA and test teams. SQL IT Pros and SharePoint IT Pros treat themselves as DevOps. As per them, they do write code.
DevOps is another IT career options, and I think this is best career options for someone who has a fire to automate everything (even self driven Cars + Cycles ). The people who don't like manual, repetitive tasks. They love to write code to automate manual tasks.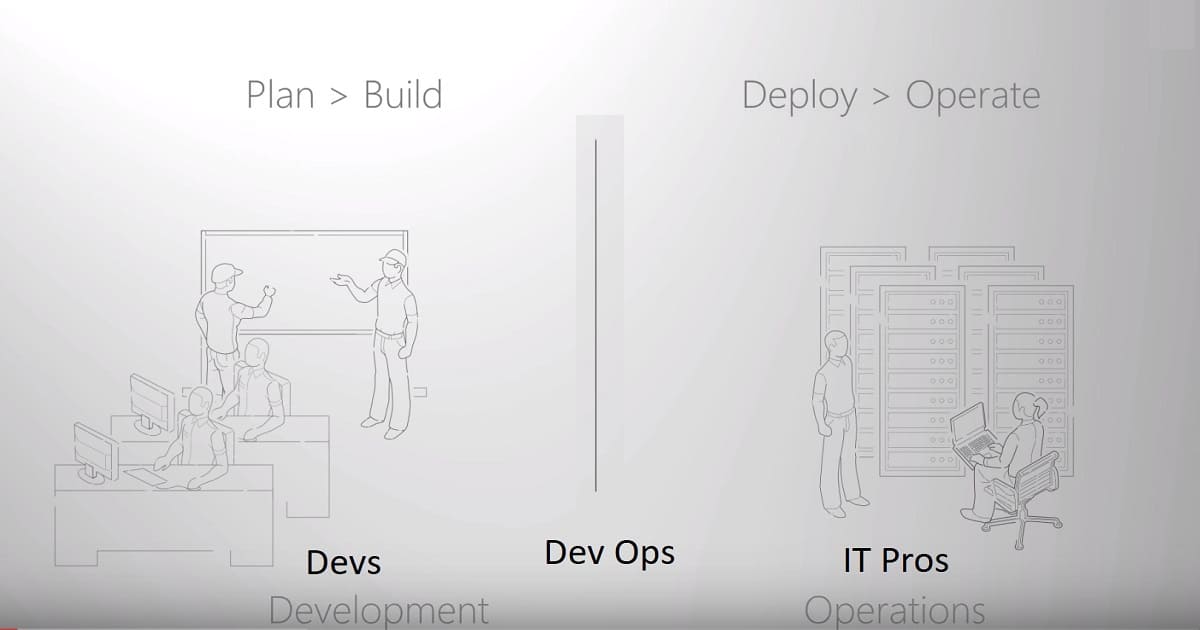 DevOps (development and operations) is an enterprise software development phrase used to mean a type of agile relationship between development and IT operations. DevOps is a partnership between development and operations disciplines, with the merger of people, process, and technology to drive higher efficiency. If you're in IT operations or are a developer.
Skill Sets :-
PowerShell (Core, Windows, Azure – Whatever they call it :-D)
Azure CLI
GitHub, Bitbucket, Svn, VSTS etc
Jenkins, Bamboo etc
Puppet, Chef, Ansible etc
Docker, Windows Server/Hyper-V containers etc
Kubernetes, Mesos, Swarm etc
AWS, Azure, GoogleCloud, Openstack etc
Career Path – Developers 
Developers are the folks who do the programming/coding with different programming languages. They can write 100 lines of codes on their laptop and test it in their isolated environment. A developer is an individual that builds and create software and applications. These are people who create flashy applications like WhatsApp, Facebook, Paint, Windows OS, Linux OS, Android OS, iOS, Microsoft Office, etc…
Developers write, compile, debug, and execute the source code of a software application. They design server-client applications with their limited corporate network knowledge. They are also known as a software developer, computer programmer, programmer, software coder or software engineer.
The developer is another IT career options, and I think this is best career options for someone who has a fire to write thousands of lines of code.
In most situation, they may not have access to Test, Pre Prod, and Production environment of an organization. They always work in their environment and claim their software works well. This guy works in his environment. Yes, it's changing now but still! They rarely work directly with end users 😉
Skill Sets :-
Java
C#
Angular
JavaScript
Python
Type Script
C++
PHP
Perl