Empower everyone on your IT team with anywhere, anytime access to inventory data, collection membership, software management and deployment, OSD management and deployment, and more. I'm always a big fan of web based consoles rather than installing console applications to manage devices, applications, OS etc… But I'm not a big fan of Silverlight portal 🙂 If you are a SCCM admin in a complex enterprise environment, then it's always challenging to get connected to SMS provider via locally installed console. Opening Firewall rules for between server and workstation segments are always challenging and time consuming efforts for IT teams. Web console normally works with either port 80 or 443 and this helps IT teams to implement the console access without any pain.
Cireson is coming up with new solution called Cireson portal for Configuration Manager (SCCM/ConfigMgr) which will help IT operations in great way to improve their day to day administration work. The Cireson Portal for SCCM/ConfigMgr is a web-based experience to help manage and standardize daily tasks outside of the native Configuration Manager Console. The Cireson Portal for SCCM/ConfigMgr is a web-based experience to help manage and standardize daily tasks outside of the native Configuration Manager Console.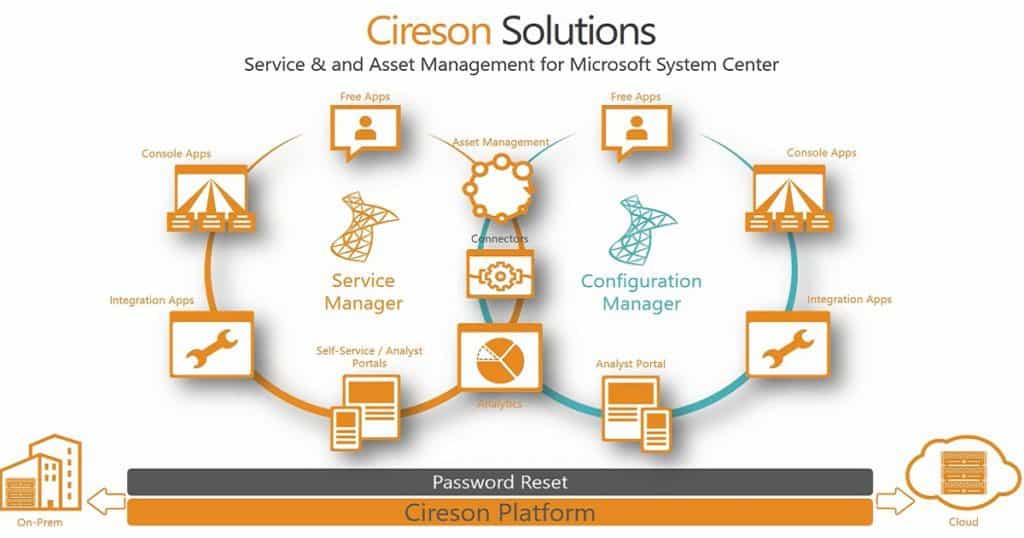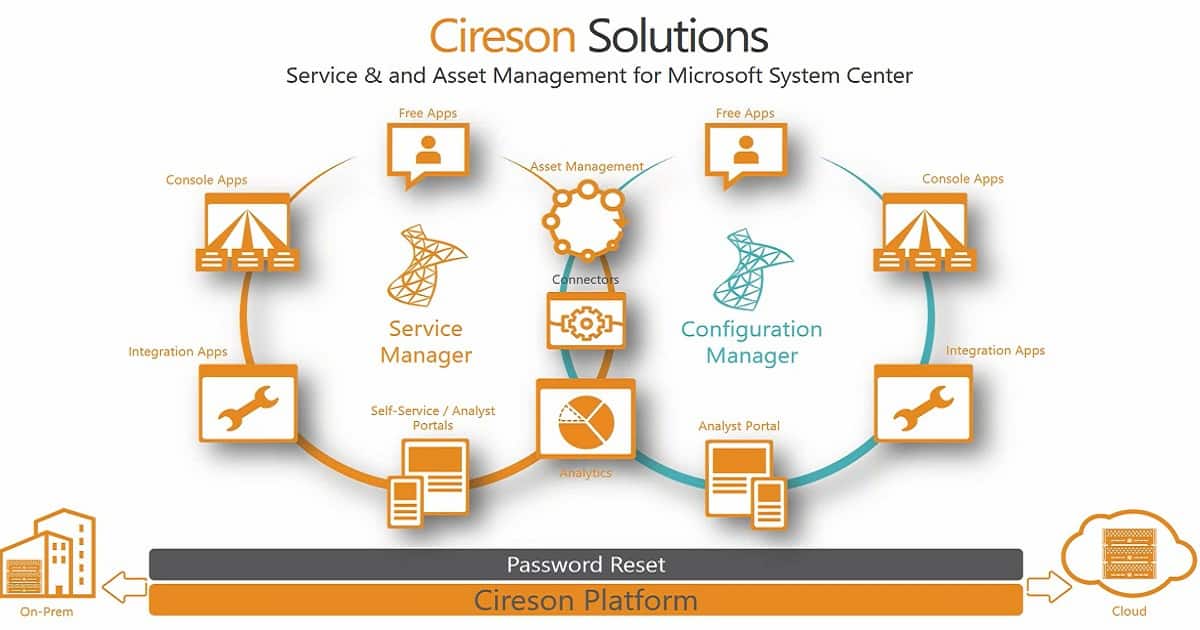 What will be the architecture of Cireson portal for ConfigMgr or SCCM? Is it very complex to implement? No, I don't think so. It's not at all complicated as creating an entirely new SCCM server infra etc… Following is the virtual representation of Cireson Portal. It requires webserver (IIS?), a SQL database, and connectivity to SCCM/ConfigMgr server and Database. SQL database is because, Cireson don't want to directly change the settings in SCCM DB and as you must be aware that making changes directly in SCCM DB is not supported by Microsoft. 6 Ways the Cireson Portal for ConfigMgr SCCM Adds Value to Entire IT Team.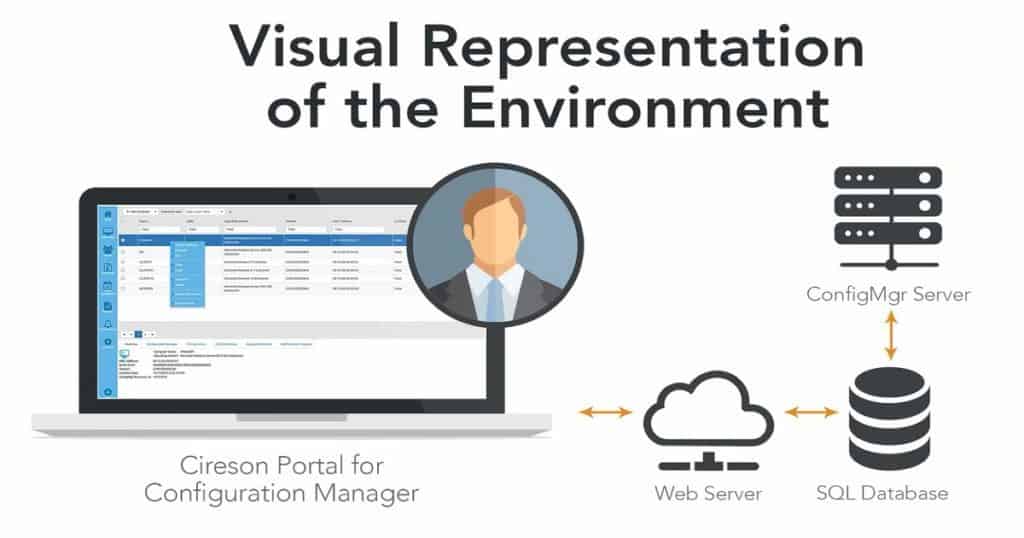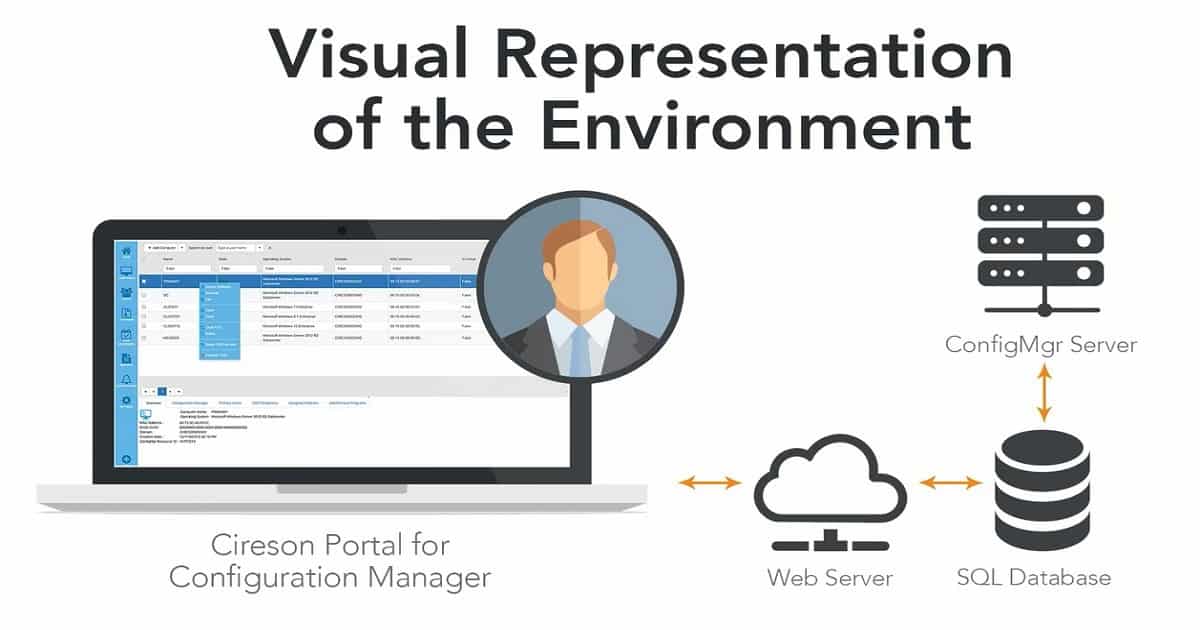 Before I start giving the details of this solution from Cireson, I would like to set a stage by giving IT roles for which this solution would be helpful. These are IT Roles which we can think of now but there could be some another IT roles would get added to this list when they develop new versions of Cireson portal. I will cover all the IT roles in details and those are ConfigMgr Admin, Service desk analyst, Desktop Support, Server Support, Security/Apps and Manager.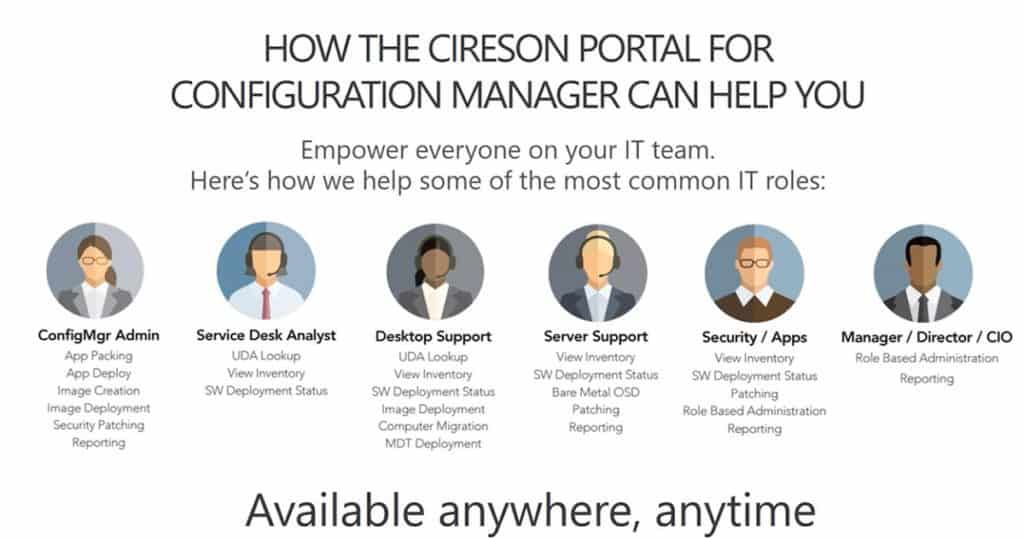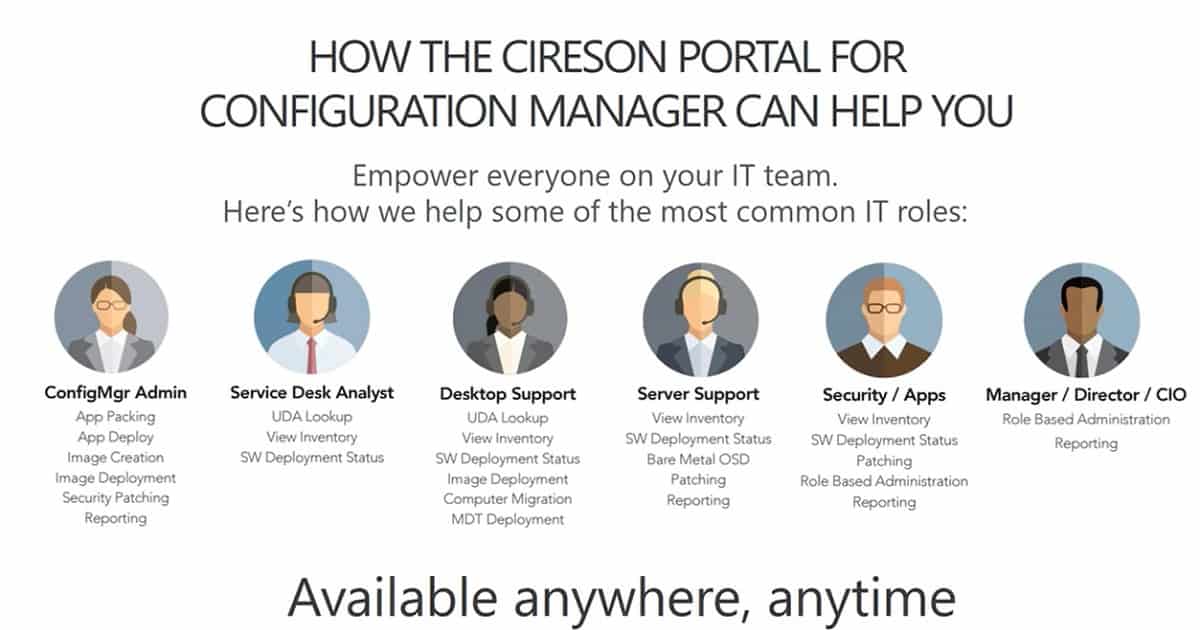 1. Configuration Manager Admin
The CMP is not designed to replace the OOB SCCM/ConfigMgr Portal for actual SCCM Admins. It is designed to give SCCM Admins what they have always dreamed of… a way to easily give others access to the parts of SCCM they require that doesn't involve deploying the default locally-installed Console to these folks (which the folks don't need), spending a lot of time training the folks on how to use it (which the Admin and the folks don't really want), and configuring targeted Security Roles in the SCCM Console (which Admins generally find tedious).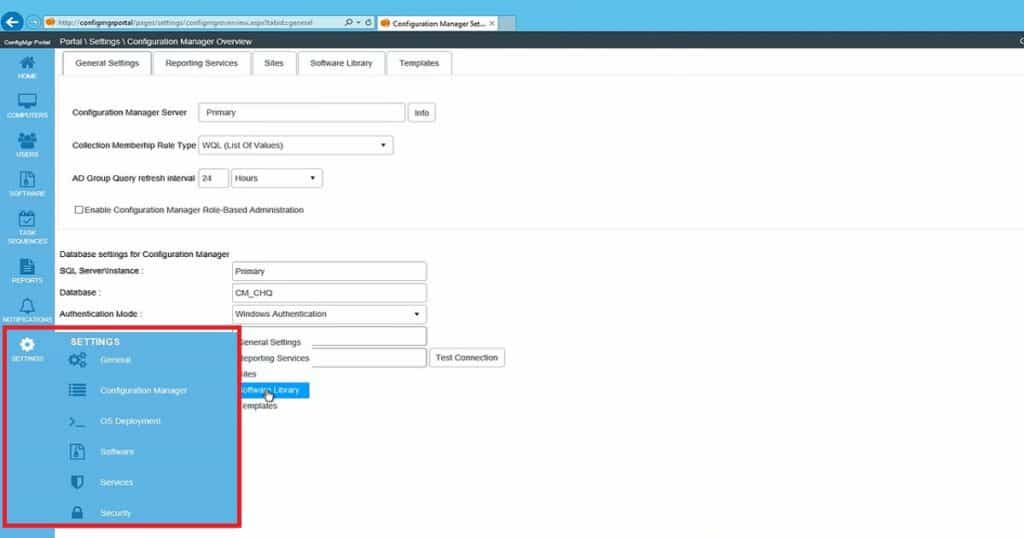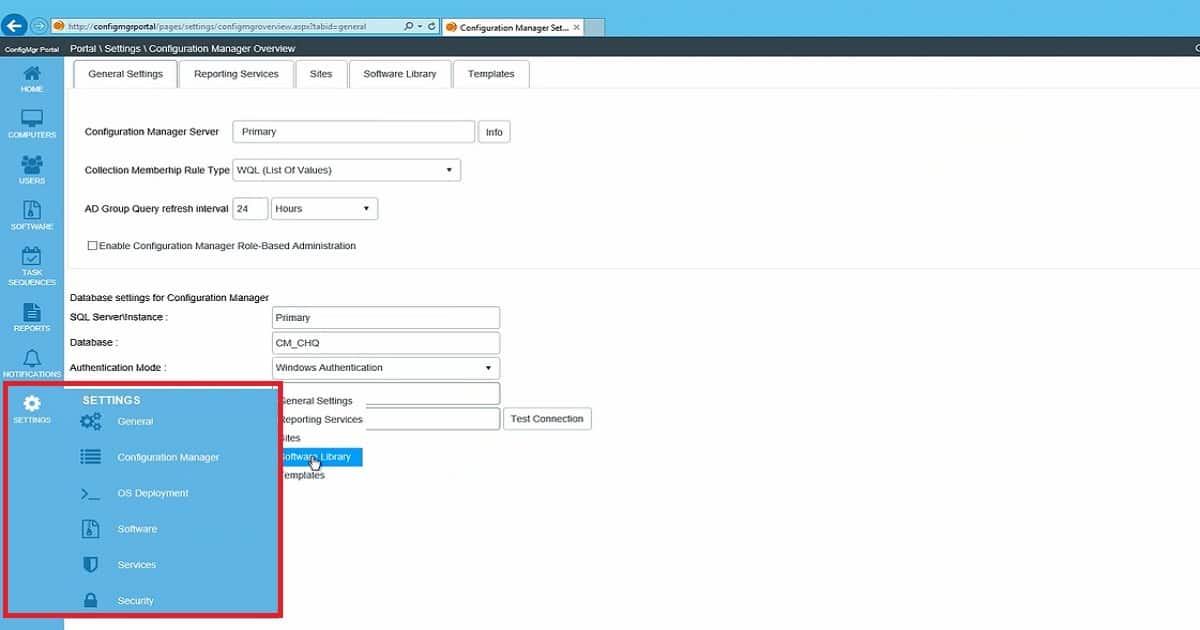 With the Cireson CMP, Admins can easily configure targeted access for different Analyst Groups using Role-Based Access Control (RBAC) so that these Analysts can add SCCM to their tool belt and maximize the value they bring to the business.
With a localized web-based portal, there is no Configuration Manager Console localized deployment that needs to be created and maintained.
Another huge benefit of the CMP is that it is easy to use and intuitive, thereby limiting the Configuration Manager's time that is required to spend on training Analysts.
2. Service Desk
For many organizations, the Service Desk (Level 1 Support) is a volume business. Time management and efficiency are the keys to success for incident and request triage, first-call resolution, and escalation. Correctly gathering and analysing required information about an issue report or a request for service in an expedient manner allows for a faster path to resolution or fulfilment of service.
Cireson created the Service Manager Analyst Portal to make Service Manager more accessible and easier to use. The same creativity and dedication has gone into the SCCM/ConfigMgr Portal, for the same purpose. Leveraging the Cireson Analyst Portal with the SCCM/ConfigMgr Portal gives Service Desk Analysts the tools they need to gather and analyse the info they need to do their jobs more efficiently.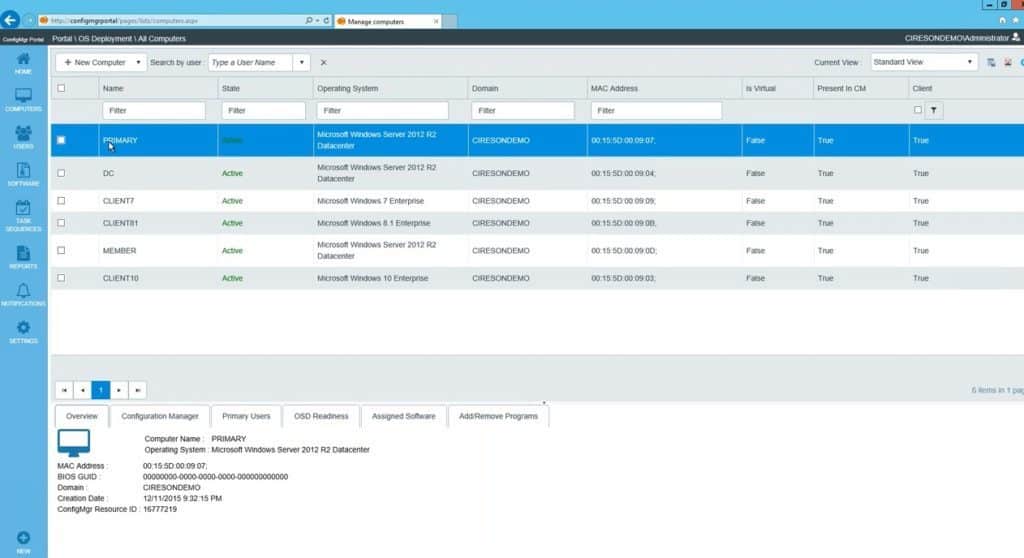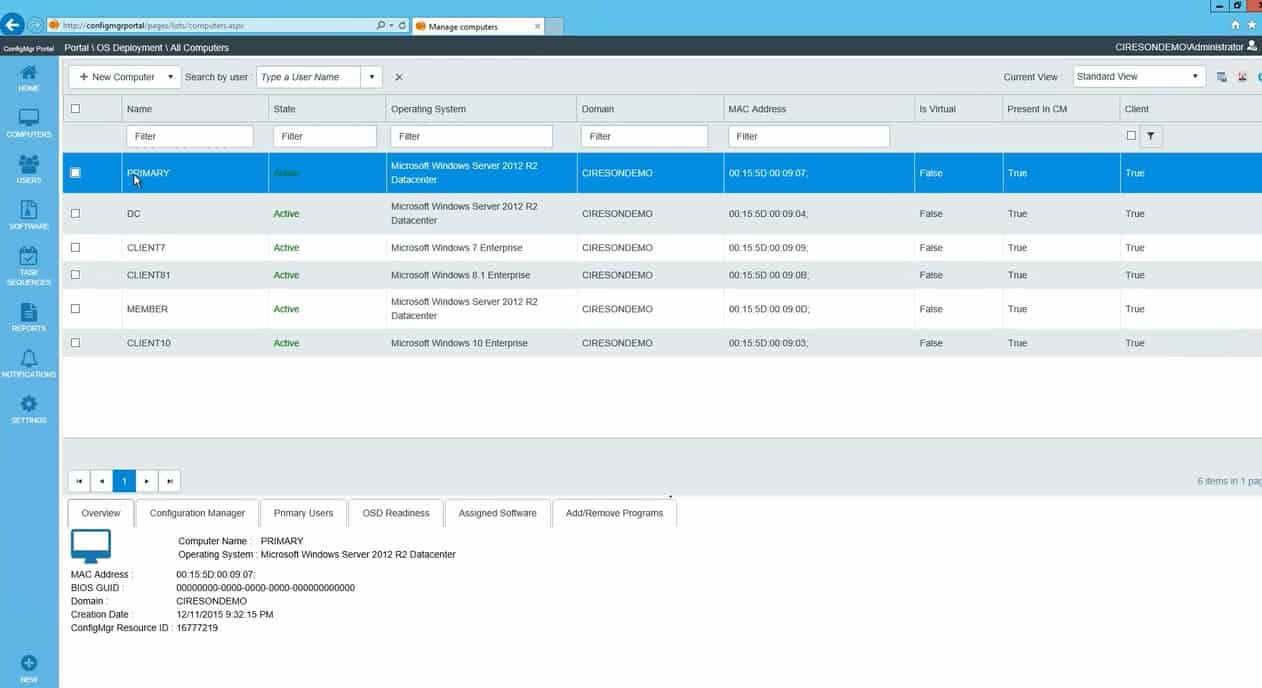 Upon receiving an Incident Request, they can quickly use the CMP to gain information on affected resources such as:
• UDA lookup
• Current Inventory
• SW Deployment Status
The Service Desk Analyst can also use the CMP to initiate a Software Deployment on demand if process and RBAC allows for it.
Another huge benefit of the CMP is that it is easy to use and intuitive, thereby limiting the SCCM/ConfigMgr' s time that is required to spend on training Analysts.
3. Desktop Support
Service Desk and Desktop Support typically make up the majority of IT Staff. Desktop Support Analysts provide on-site services that cannot be provided remotely such as hardware-based incident resolution and computer deployment services such as OS imaging and migrations. Unlike Service Desk Analysts, Desktop Support staff spend much of their time away from their assigned workstations resolving issues and providing services at the end user's location. Having to access a locally installed SCCM/ConfigMgr Console can add unnecessary time when needing to get the end user back to being productive. This is where the Cireson CMP provides value for increased efficiency as the Desktop Support Analyst can access SCCM/ConfigMgr from anywhere to be able to:
• View Computer Inventory, UDA lookup, and SW Deployment status for troubleshooting purposes
• Re-Deploy or upgrade software, if required
• Deploy a new OS Image to the computer
• Migrate the computer to an upgraded system build (such as Windows 10 + Office 365) using MDT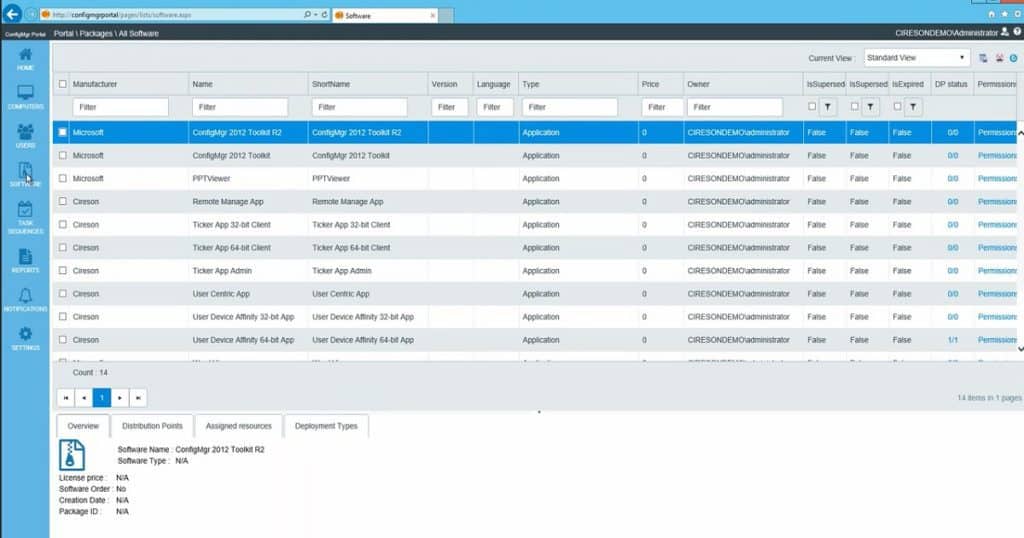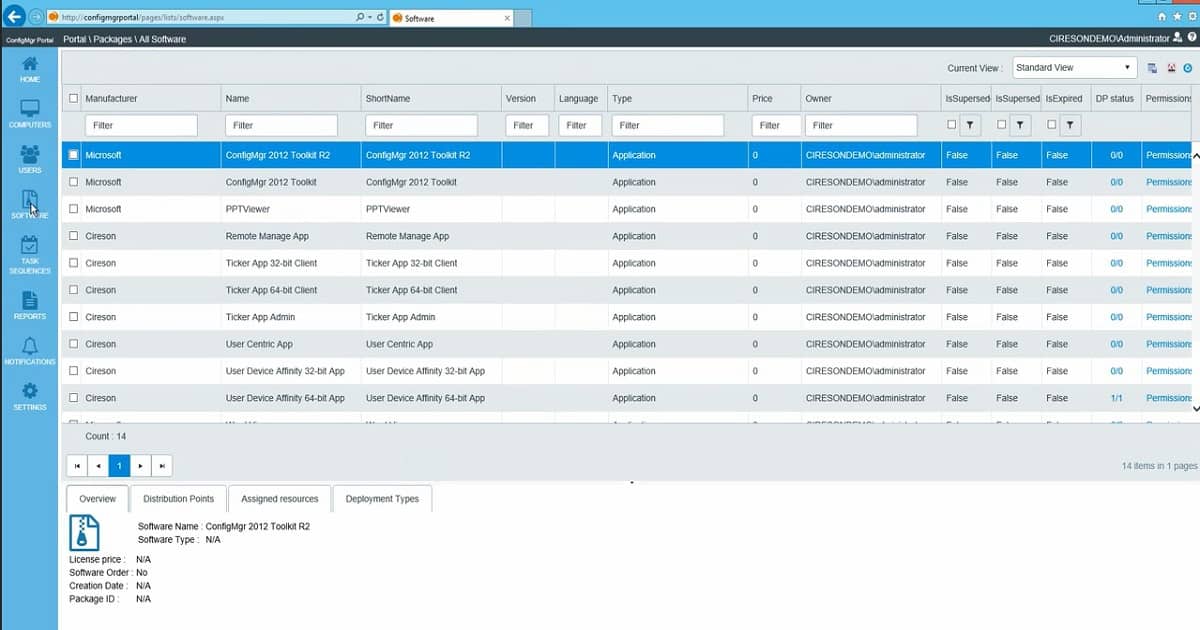 4. Server Team
Server Support teams put a premium on time, especially when dealing with server outages. The financial impact of an outage can range from minimal to critical and the distance between the two can escalate very quickly. Thus, Server Analysts need quick access to information and remediation tools for a server or servers either from their desk or in the Data Center, and sometimes at an office location directly. Cireson CMP gives them that flexibility to begin diagnosing server issues from anywhere they happen to be when they get the alert that something is wrong. They will have the ability to utilize the CMP to:
• Get inventory information
• Get software update status and apply patches when necessary
• Deploy software
• Perform a bare metal OSD task sequence
• View reporting for all of the above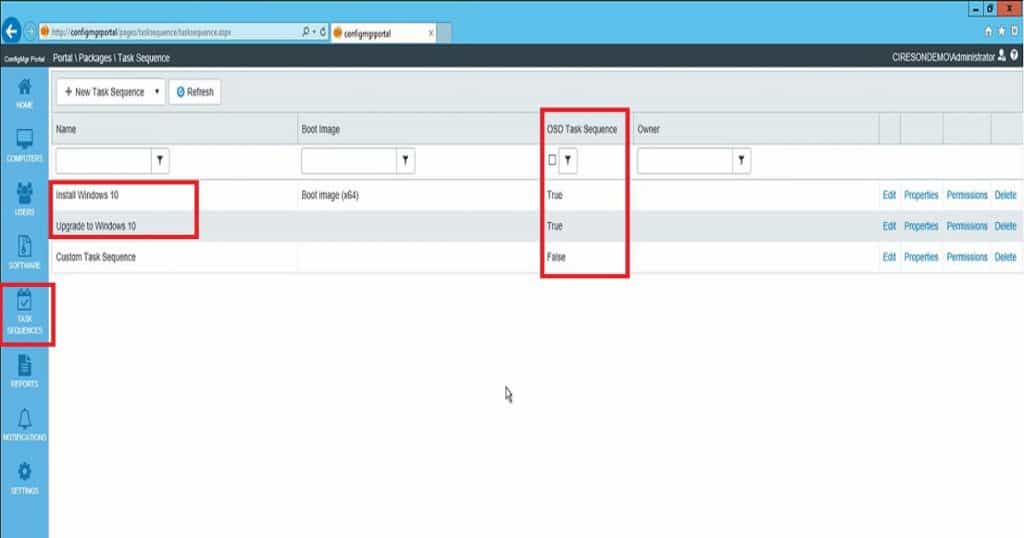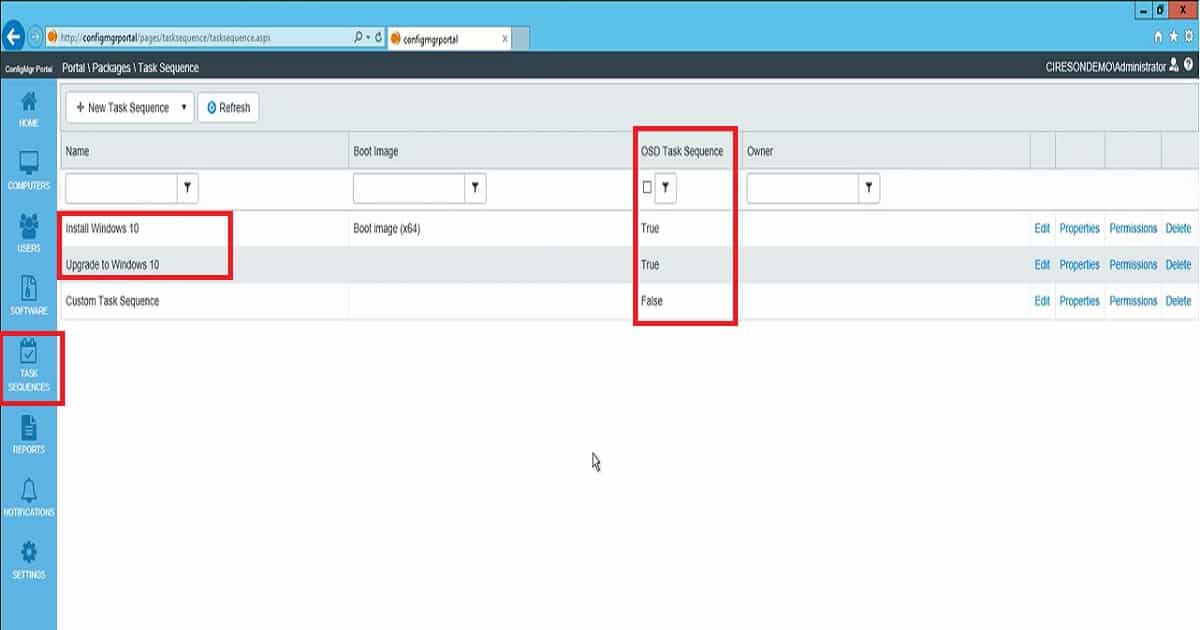 5. Security/Applications Team
Over the last several years, cyber-threats have increased dramatically for businesses of all sizes and in all industries. As a response, companies are investing more and more in IT Security technology and staff. Also, Microsoft Operating Systems continue to be the prevalent business-level standard for workstations and servers. While there are many tools out there designed specifically to help ITSEC professionals monitor and remediate OS vulnerabilities, Microsoft Configuration Manager using WSUS is still a benchmark standard in assessing Microsoft OS and application vulnerabilities and deploying the security updates to patch those vulnerabilities. The Cireson CMP can provide ITSEC Analysts with an easily accessible tool to monitor OS and MS application patch levels throughout the business IT landscape and provide the ability to:
• View inventory to monitor for unauthorized software
• Report on OS Patch levels
• Deploy software updates on the fly
• Check SW deployment status
• Manage Role Based Administration within the Portal itself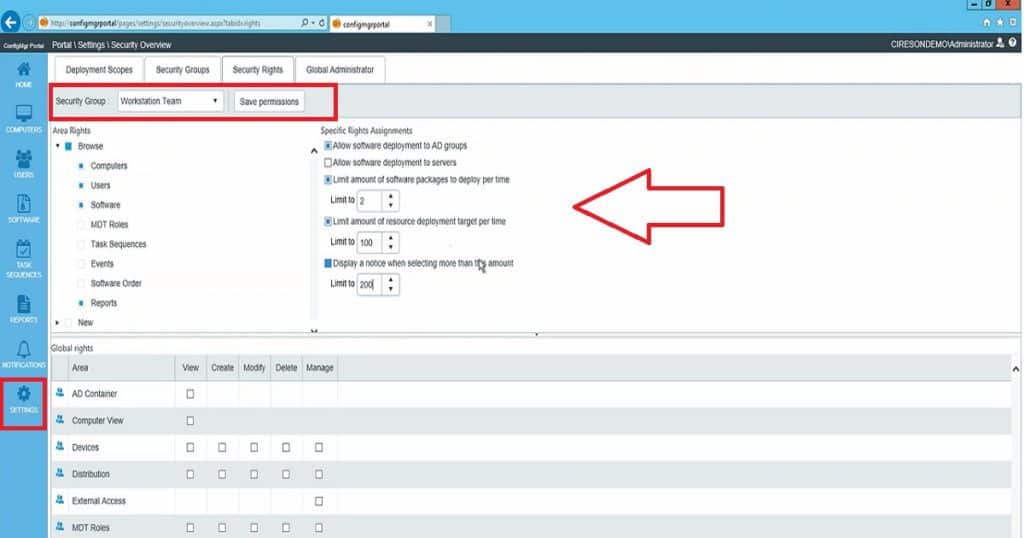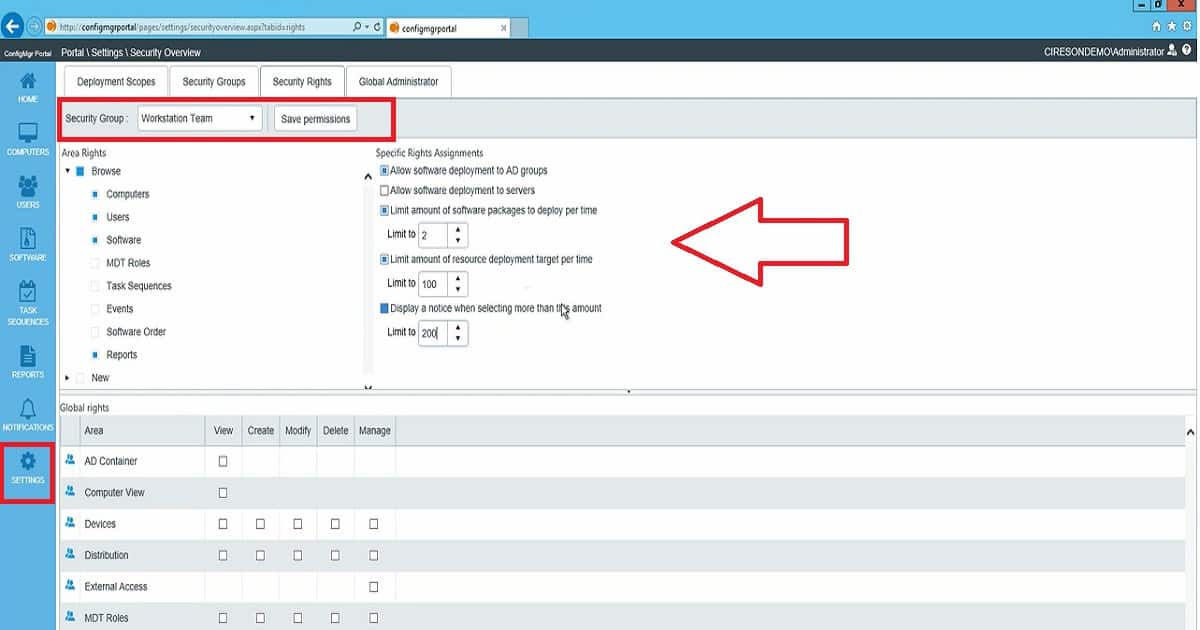 6. Management/Excom
The number one role of IT Management from the Team Lead level, to Executive Committee Officer (CIO) is to maximize the business' investment in technology to aid in revenue generation with minimal required overhead. While the Configuration Manager Console can provide some visibility into the areas it manages, it is generally not practical to install a console on every level of Management in the IT organization. The Cireson CMP provides the kind of infrequent, on-demand visibility for Management so they can access the following whenever they need it, where they are.
• Reports
• Statuses
• RBAC configurations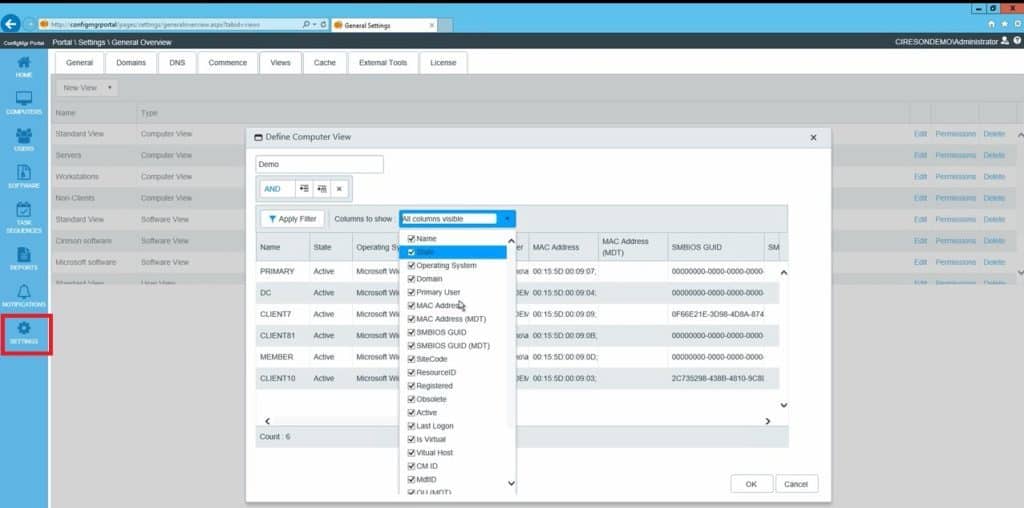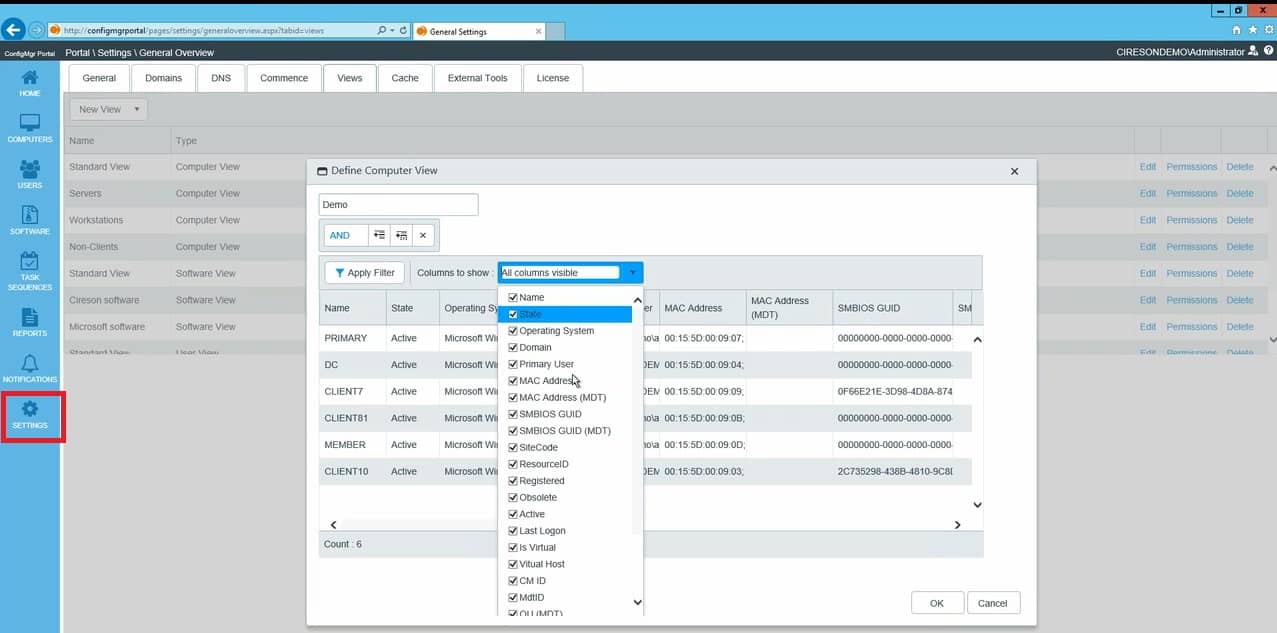 Watch a sneak peek of the solution featuring Cireson Co-Founder, Shaun Ericson, and Microsoft MVP, Wally Mead. View now.  
The Cireson Portal for Configuration Manager will be generally available in early 2017. Learn more and sign-up for first-priority access here.
P.S -> All screenshots are taken from the video above and those are from previous version of the product hence there could be loads of changes in the current version of the product.