Are you trying to move mobile applications to SD card on my Windows 10 phone (Lumia 630)? Yes, it's not very difficult process. Microsoft Lumia has 8 GB in build memory, and it's not advisable to store all the applications and photos in the phone memory. I would rather "MOVE" the movable application from Windows 10 phone memory to SD card memory. This post also contains a video which will explain the process of moving Windows 10 Phone apps to SD card.  Search for Storage Sense and tap on Storage Sense from your Windows 10 for Phone.
Tap on the Phone (memory) option from the settings – Storage Sense of Windows 10 Phone.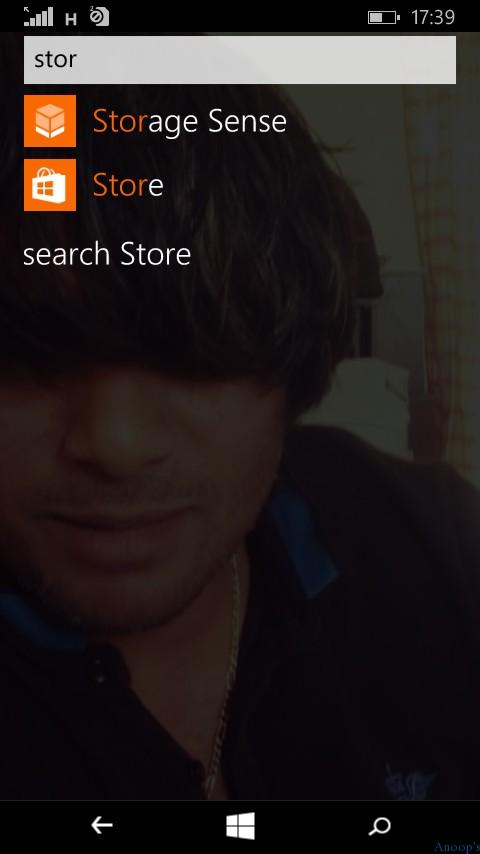 Tap on Phone (memory) on Windows 10 Phone
Tap on Apps+Games option from Storage Sense – Phone Memory.
Open up the application (Skype) which you want to move to SD card memory and Tap on Move to SD button. I've opened Skype app on Windows 10 phone.
You can see the apps are moving to SD cards. Once Windows 10 Phone application is moved to SD card then it won't show up under phone memory.
So you will be able see the Skype application under SD Card memory Apps+Games menu in Microsoft Windows 10 phone.
Tap on Skype application to move the application back to Phone Memory (if in case). Whatsapp application is not allowed to move to SD card memory 🙁