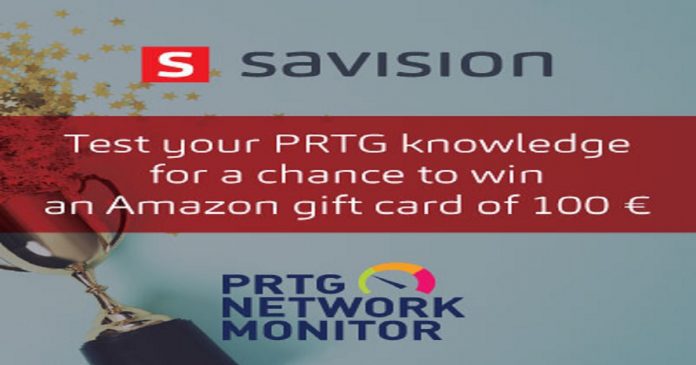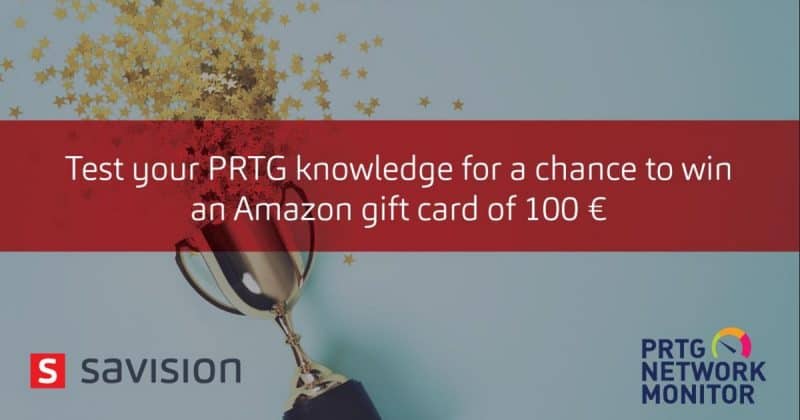 Savision is giving you chance to win 100€ Amazon Voucher. You want to try luck? Try reading about PRTG. PRTG Network Monitor is a powerful network Monitoring solution that analyzes your entire IT infrastructure.
PRTG is an agentless monitor solution. PRTG can monitor Traffic, packets, applications, bandwidth, cloud services, databases, virtual environments, uptime, ports, IPs, hardware, security, web services, disk usage, physical environments, and IoT devices.
Test your PRTG knowledge and win 100€ Amazon Voucher!
Time for our winter 2018/2019 Quiz and this time the topic is PRTG & Paessler. Answer these seriously difficult questions for a chance to win an Amazon voucher worth 100 EURO! PRTG Network Monitor tool?
Try – https://savision.com/resources/blogs/prtg-quiz/
How does it work? PRTG Network Monitor?
You have 5 minutes in which to complete the quiz. Once you've hit the submit button, you will be redirected to the quiz and the timer will start. Good luck! Complete your details in the form below to start the quiz. PRTG Network Monitor details?
The winner will be announced on February 3rd, 2019