ROI Return Of Investment Calculator for SCCM? I've seen some queries regarding the Return Of Investment Calculator for SCCM in Technet Forums.
There is a great tool available to prepare "The Business Case for Microsoft System Center."
https://roianalyst.alinean.com/microsoft/system_center/launch.htm
Click here to get Sample Presentation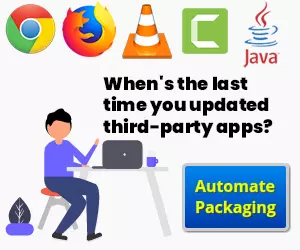 About Author -> Anoop is Microsoft's Most Valuable Professional Award winner from 2015 on the technologies! He is a Solution Architect on enterprise device management solutions with more than 20 years of experience (calculation done in 2021) in IT. He is Blogger, Speaker, and Local User Group Community leader. His main focus is on Device Management technologies like Configuration Manager, Windows 365 Cloud PC, Intune, Azure Virtual Desktop, Windows 10, and Windows 11.