Following the release of ConfigMgr 2012, Microsoft announced the end of support dates for SCCM / ConfigMgr 2007 R3. SCCM CB support scenarios are different from the previous versions of the products like SCCM 2007 and SCCM 2012. In SCCM 2007 and 2012, we had support scenarios like "Mainstream Support" and "Extended Support".
Microsoft Announced the End Of Support Date (Mainstream) for SCCM 2007 R3==> 8 July 2014 !!!
SCCM CB End of support details are available in another post – https://www.anoopcnair.com/sccm-life-cycle
Read the following details via –http://support.microsoft.com/lifecycle/
End of extended support date for SCCM 2007 R3 ==> 7 July 2019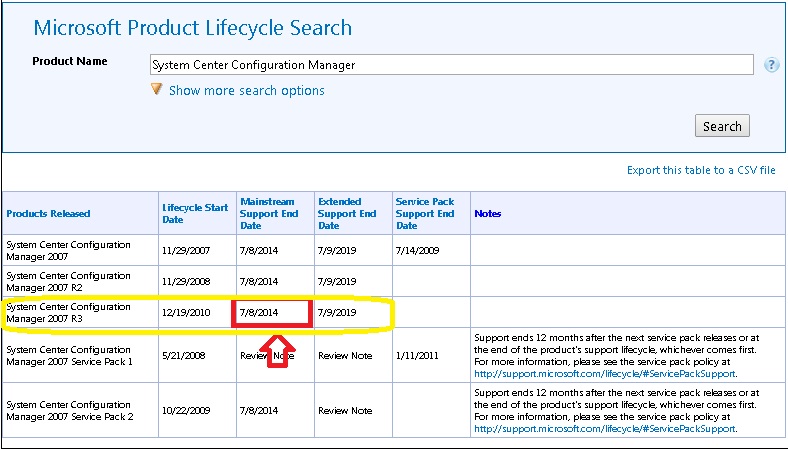 What is the difference between End of Mainstream and Extended Support ?
The main stream and extended support includes :-
1. Paid support 
2. Security update support
3. Access to Microsoft KB
4. Online help
The extended support doesn't include:
 1. Free incident support
2. Warranty claims
3. Design changes and feature requests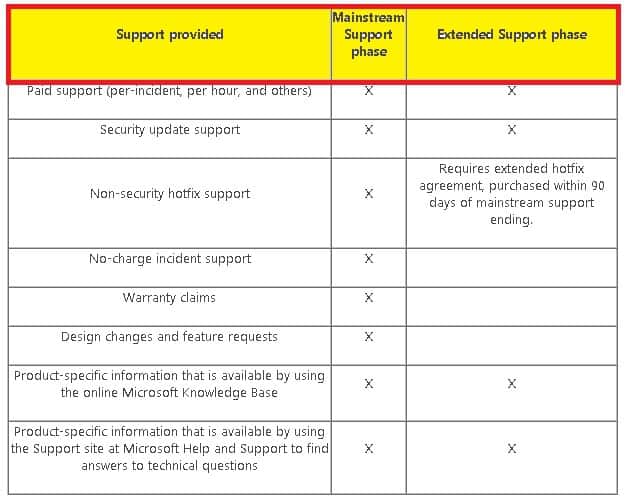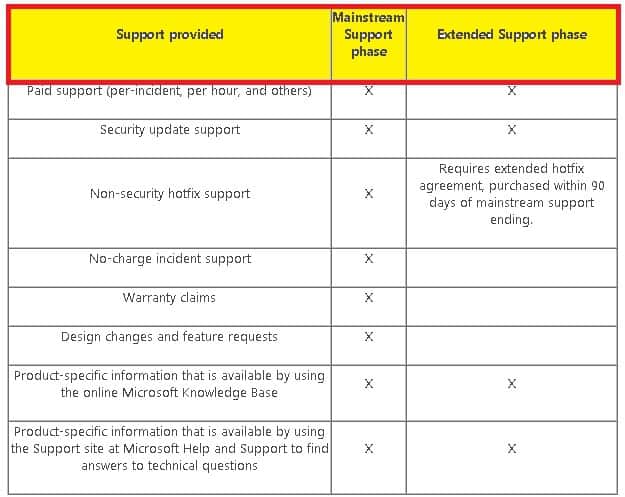 Have you already migrated to SCCM ConfigMgr 2012 ?
Start planning for next migration!!!!
Read the online Read Online