Following the release of ConfigMgr 2012, Microsoft announced the end of support dates for SCCM / ConfigMgr 2007 R3 
Microsoft Announced the End Of Support Date (Mainstream) for SCCM 2007 R3==> 8 July 2014 !!!
Read the following details via –http://support.microsoft.com/lifecycle/
End of extended support date for SCCM 2007 R3 ==> 9 SEP 2019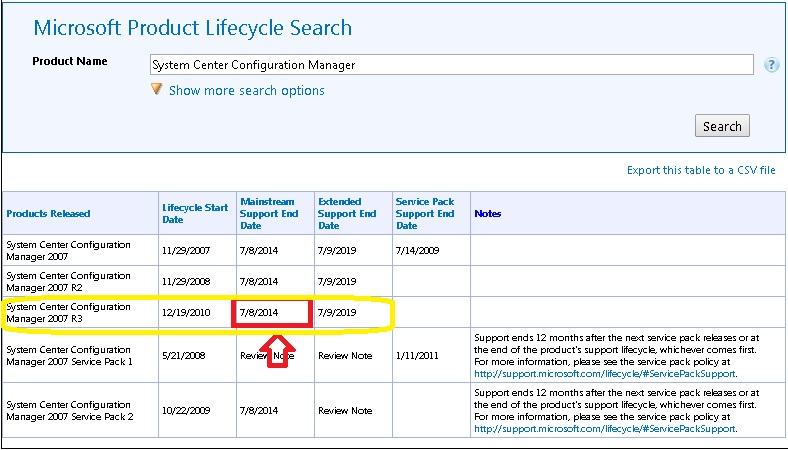 What is the difference between End of Mainstream and Extended Support ?
The main stream and extended support includes :-
1. Paid support 

2. Security update support

3. Access to Microsoft KB

4. Online help
The extended support doesn't include:
 1. Free incident support

2. Warranty claims

3. Design changes and feature requests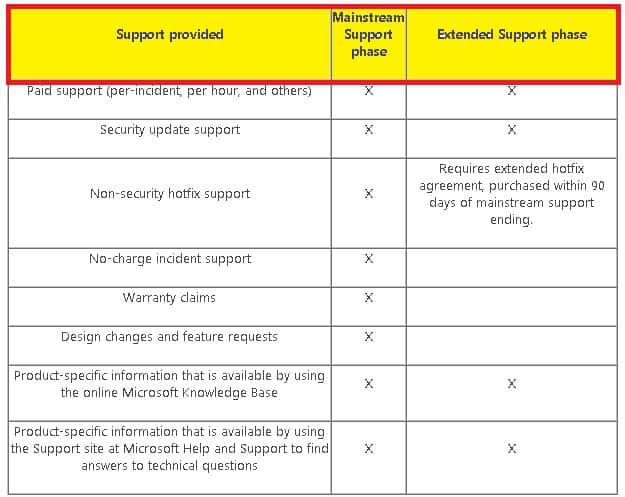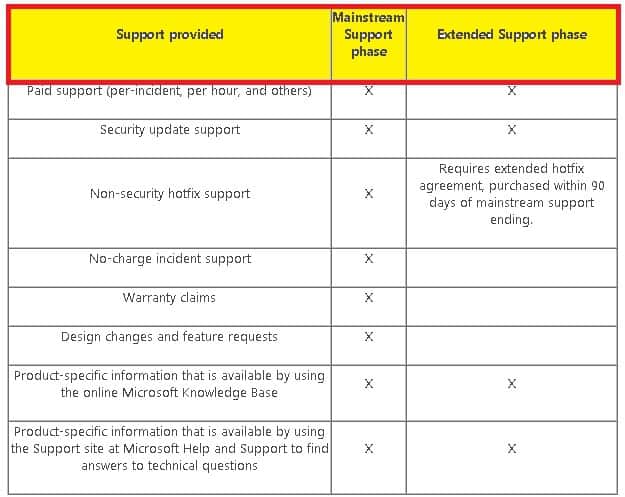 Have you already migrated to SCCM ConfigMgr 2012 ?
Start planning for next migration!!!!
Read the online Read Online