Migrating from ConfigMgr/SCCM 2007 to ConfigMgr/SCCM 2012 is very big topic and you need invest lot of time to study the current environment, plan, test and execute the migration. Excellent CM 2012 Migration guide shared Here (THE Complete Guide)!! Edit the site is removed from here. Because of this . Contact me offline, if you still need that site details.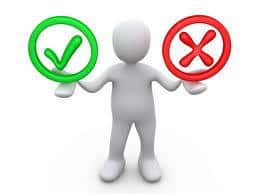 Another excellent guide Microsoft PFE team on migration from SCCM 2007 to SCCM 2012 here.

Another guide from TechNet blog post "Client Migration from SCCM 2007 to SCCM 2012" – here
There was an excellent session by RJodj1991 @ MMS 2012 about Migrations :: Common Migration Blockers For Configuration Manager 2012. Read Full Here. Also, we had few sessions about Migration @ MMS 2013. The list of videos are here.
More Details on Checklist through TechNet
There are a lot of articles and blog posts available to help you with migration process. Through this post, I'm trying to create a reference guide for the migration. Hope, it will be helpful.
First thing, I would suggest you is to complete the TechNet Virtual Lab Available::Migrating from CM 2007 to CM 2012. So that you'll get the look and feel of the entire migration process.
As usual TechNet documentation is the best and in-depth. However, most of the us tend to skip it or don't want to go through all those documentation at one shot.
Download Migration Tool Kit from HERE
End to End Migration Process is explained in the following TechNet Article/s.
On the other hand, our wonderful community has shared really useful tips on the migration prerequisites and Road blocks which you may face at the time of migrations.
Frequently Asked Questions (FAQ) Migration to System Center 2012 Configuration Manager
More detailed planning and considerations Planning a Migration from SCCM 2007 to SCCM 2012
Real word test results of ConfigMgr client automatic site assignment behavior in a multi site environment
Some key points which we need consider before migration and sample migration guide from Windows-noob here.
Step by Step explanations of actual migration process explained below in three parts with screenshots!!
http://www.css-security.com/blog/sccm-2012-migration-made-easy-part-1/

http://www.css-security.com/blog/sccm-2012-migration-made-easy-part-2/

http://www.css-security.com/blog/sccm-2012-migration-made-easy-part-3/
Migration related in-depth details – helpful for troubleshooting !!
System Center 2012 Configuration Manager Migration – Deep(ish) Dive Part 1