There are loads of noise from the community and forum about SCCM 2012 RTM clients compatibility issue with Windows Management Framework (WMF) 3.0.Microsoft has responded to those reactions (it seems) with a workaround KB. Today, they've released KB 2796086 with a workaround to get rid of this compatibility issue.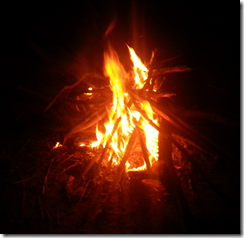 ConfigMgr 2012 SP1 RTM will be compatible with WMF 3.0. If you want to know more about advantages of WMF then read this article. If I remember correctly, this workaround (mentioned in KB 2796086 ) is already provided (long back) to skip the automatic rebuild of WMI repositories during client health evaluation task especially on servers.
KB 2796086 is applicable
When Windows Management Framework (WMF) 3.0 KB 2506143 has been installed on your ConfigMgr 2012 Clients/Servers.
Issue
CM 2012 client is not compatible with Windows Management Framework (WMF) 3.0.  There is a new feature in CM 2012 client, client health evaluation and this is a scheduled task. This client health eval task runs every night and it calls CCMEval.exe. As per Microsoft, this eval exe mistakenly finds that the clients WMI repository is corrupted and thus calls for a rebuild and re-installs the client.
When this happens on a client which is co-located with SCCM 2012 Management Point then the rebuild of the repository by CCMEval causes loss of MP specific information, methods, etc., from WMI which as a result causes the MP to fail.
Workaround
Workaround is quite simple!

1.  Change the following registry value "HKLM\SOFTWARE\Microsoft\CCM\CcmEval\NotifyOnly" to TRUE. With this registry value set to True, the client will still run the evaluation task daily and incorrectly report that the WMI repository is corrupt but will not call for the repository rebuild or the daily client reinstall.
2.  If the Management Point is already failing as a result of the issue explained above, the MP will need to be uninstalled and reinstalled to get it back online.