"Watch and Listen", one of the initial stages of learning SCCM/Intune. More details about how to learn SCCM/Intune is described in my post "How to Learn SCCM". As you delve deeper into the pool of knowledge, you will want to add other forms of information – namely, podcasts and screencasts. In this page I'm trying to list out the SCCM, ConfigMgr, Inutne, MDM related training videos which will help IT Pro community develop their skills and keep their SCCM, Intune and Cloud related skills up to date. 6 hours of SCCM 2012 Videos here from Wally Mead
What is Config Mgr / Configuration Manager /SCCM / Formerly SMS ? This is a System Management software product from Microsoft. You can manage Mobiles, Desktops, Laptops and servers etc through this software.
SCCM 2012 Videos
Microsoft Intune training Video

How to deploy Windows 8.1 to Surface Pro 3 devices here
TechEd Europe 2014 October SCCM Intune Training Videos here
TechEd North America 2014 SCCM Intune ConfigMgr MDT and BYOD Videos – HERE
Interesting Issues and Updates of SSRS and reporting Videos from Enhansoft
TechNet Videos of SCCM 2012 here.
ConfigMgr 2012 R2 Intune and MDT Training Videos TechEd North American 2013 – See more at: Here
This page will help you to view (online) and download the ConfigMgr / SCCM 2007 and 2012 videos.MMS 2013 ConfigMgr SCCM 2012 Training Videos here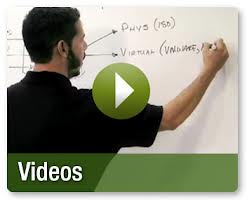 System Center 2012 Configuration Manager ( SCCM 2012) SP1 Videos – TechNet Radio – Videos
Wonderful ConfigMgr 2012 Videos By Microsoft Product Group Members and Our own Wally Mead (via channel9 msdn) – Here
Download MMS 2012 ConfigMgr 2012 Videos Here
Download/View MMS 2011 OSD videos HERE
Microsoft Events – SCCM / ConfigMgr Videos, Podcasts and Webcasts directly from Microsoft (You can remove the filter to get more details)
More SCCM ConfigMgr related Videos through SCCM / ConfigMgr Videos (You Tube)
Real World experience is shared by industry experts through SCCM Guru Videos (You Tube)
How to create SCCM / ConfigMgr Console Right Click tool – Video
CBT Nugget Training Videos for SCCM 2012 (configuration manager) are very useful for beginners – You can purchase it from HERE.
TrainSignal Training Videos for System Center 2012 Configuration Manager Training (SCCM) Via TrainSignal HERE.