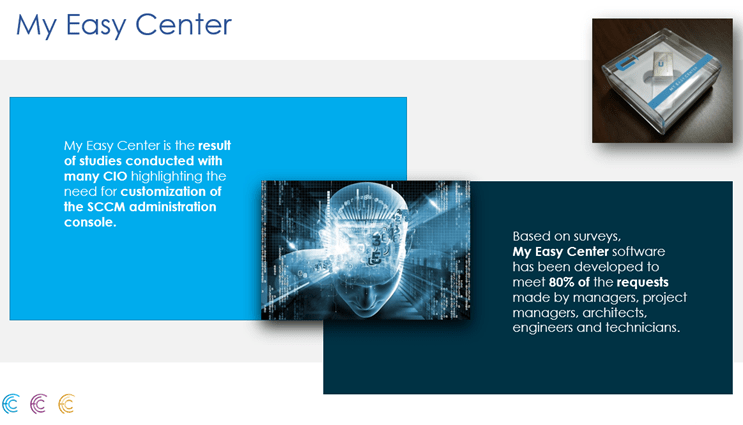 Are you looking for a solution to simplify the complex SCCM tasks? Are you looking for a solution where you can help your SCCM and help desk team to deliver assignments more efficiently by reducing the operating cost? If so, the following solution called My Easy Center would be an excellent suit for you.
My Easy Center Software Highlights
In the following sections, you will see how to make SCCM data mining & other SCCM functionalities more easy with "My Easy Center" software.
The following are the tops few highlights of My Easy Center Software, which you can integrate with SCCM.
✔ Simplify and accelerate complex tasks done from SCCM
✔ Authorize different level of access for the use of My Easy Center software
✔ Delegation for SCCM tasks with a high control degree
✔ Simplify IT administration tasks, reduce cost, increase efficiency
Deployment
Application deployment

Authorize deployment from AD groups or SCCM collection, thru the main interface.
Reporting
Offer dynamics, detailed inventory reports, follow your deployments easily thru a graphical designed software.
Monitoring
Improve your analysis on the client and SCCM infrastructure health.
Software Update Management
Identifies which devices are up-to-date or need to be updated, keep the infrastructure security at a safe level, and have high visibility on management of risk.
Strengths
Detailed reports for your committee board
Analyze and diagnose faster
Increase your day to day productivity
Keep a real time up to date information
Intelligent Analysis incorporated

Deployment Workspace
My Easy Center helps to add or remove members from SCCM collections, through an intuitive console. It also helps to monitor all devices or devices from a specific subset.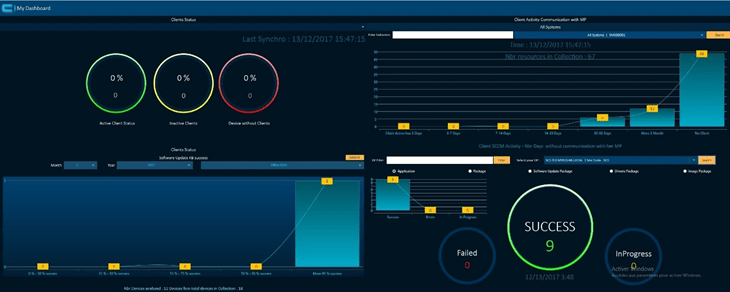 Reports Workspace
Use the report workspace to monitor and track software distribution and report on infrastructure utilization to help reduce cost and complexity. Stay up to date with the deployment status of your Windows 10 migration.
Use simple and powerful filters for devices and software inventory.
More than 80 graphical reports are available for all your day to day tasks.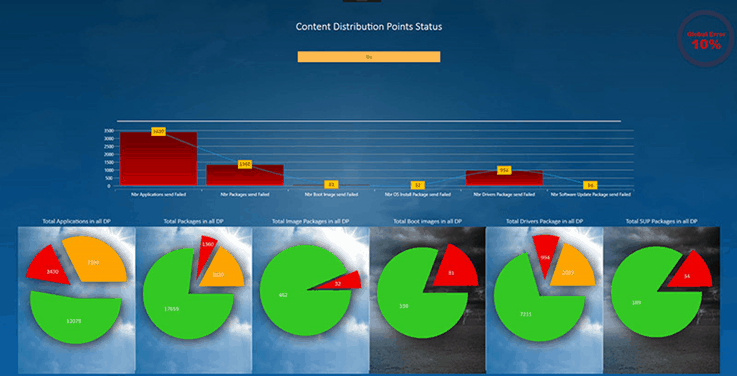 Security Workspace
Windows 10 is moving faster than ever, follow your more frequent updates directly from the software at a much faster pace, and in an easy way. Be confident with your device's security with a central view available from the software My Easy Center.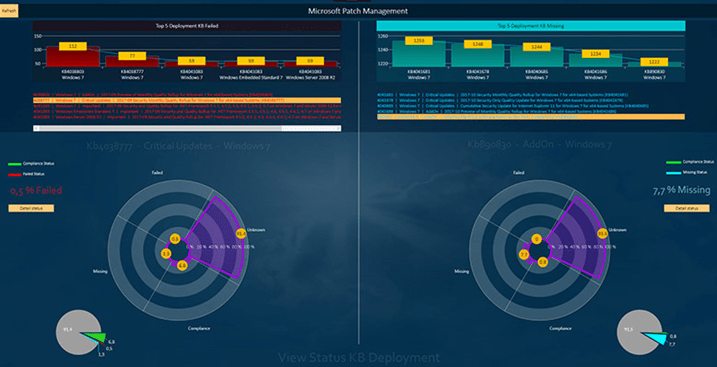 Monitoring Workspace
Monitor health status and all SCCM infrastructure components from server and client side from the same monitoring view.
This workspace will allow you to follow in real time either any deployment of Windows 10 or any applications.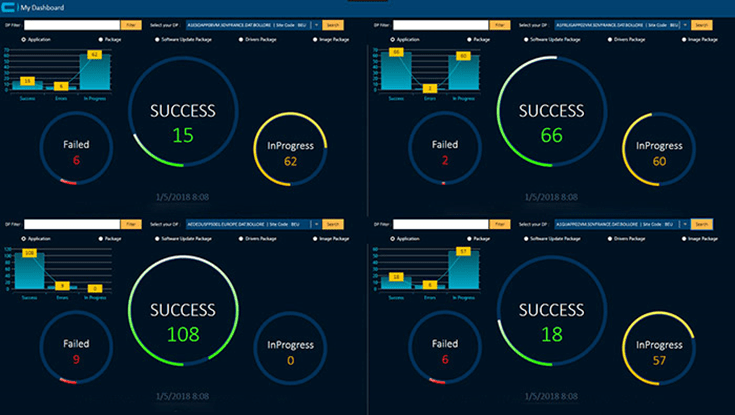 Client Health
Make sure you stay in control and secure with patch management reports integrated with SCCM & My Easy Center software.
This integration helps to view and maintain your knowledge of the deployment status of your Windows 10 migration. Follow the deployment when the deployment ring phase is engaged with in-depth reports.
Analyze and Keep Control
Monitor the missing updates, or the failing updates, all computers at risk to ensure they will follow the security process of your company, keep your teams aware of the remediation action that is needed to stay up to date.

Main Features Integrated into My Easy Center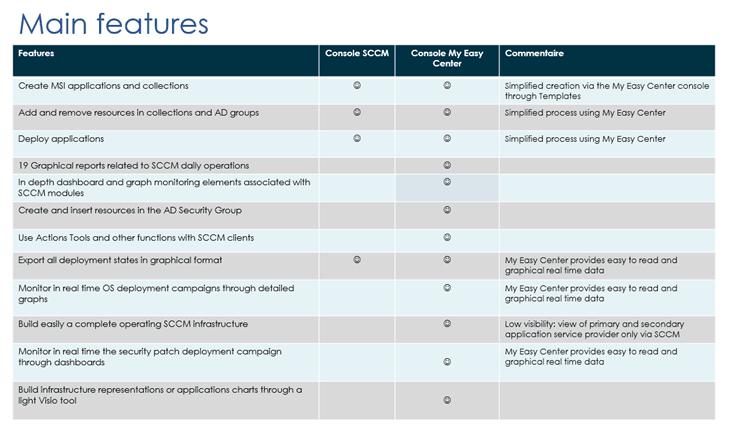 My Easy Center features summary
The first software which assists SCCM administrators in a day to day task, thru dynamic analysis and reports, done without any architecture modifications.
Quick and easy information consolidation from the SCCM infrastructure
Clarity reports with a day to day activity monitoring
Availability of real time information thru a graphical design user experience interface
Simplicity combined with the powerful and graphical reports available from the software My Easy Center
Analyze all activities results in one click
Increase your productivity with the help of all available reports from the software My Easy Center
Monitor production deployment and the elements of your SCCM infrastructure like a monitoring software
Create your own dashboard with your own graphics
Choose your reports that will help you to follow the operations from your screen monitoring
Allow your teams to maintain the production up to date without any deep dive expertise
Customer Case Studies
*Thanks to the software My Easy Center, we gain a better productivity with the extra time saved with the analysis of our device's deployments done thru the software and with the usage of all available graphical reports that are "ready to use". My Easy Center has become an essential software for us, and for all users of Microsoft System Center Configuration Manager based in every country in the world.
* International Company based in France.
*The fast data analysis and output view from the software really help us in our day to day job. We have more than 45000 computers and 125 000 users managed with our Microsoft SCCM Infrastructure.
*Major public sector company based in France.