Let's discuss ConfigMgr SCCM SUP Enhancements in a Quick Overview."Multiple Active Software Update Points" per SCCM Primary Site is the new enhancement with SCCM ConfigMgr 2012 SP1.
Quick overview of New SUP underlying technology.
ConfigMgr SCCM SUP Enhancements a Quick Overview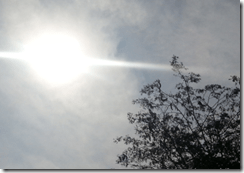 1. Multiple software update points per Primary Site, which provides fault tolerance without requiring the complexity of NLB.
2. The design of SUP failover is a necessarily different design than the pure randomization model used in the Management Point design.

3. When one SUP goes down or is unreachable, clients will be able to failover to another SUP and still scan for the latest updates.
4. The Client will stay assigned to that SUP forever unless it fails to successfully scan. If a scan fails, then it waits 30 minutes to try again, using the same SUP. The client will minimally retry four times at 30-minute intervals. So after 2 hours, the client will fall back to the next SUP in the list.
5. When a client is disconnected from the corporate intranet and the scan fails, we will not switch SUPs.
6. You can install Software Update Points on Untrusted Forest. The SUPs from the same forest that the client is in are prioritized first, ahead of the cross-forest SUPs. So for all scenarios, the client will get connected to the SUP in the same forest.

7. Now we can specify that the DMZ WSUS server is the updated catalog source for your top-level SUP. So there is no internet connectivity is required for Configuration Manager Roles.
8. You can have only ONE SUP at a secondary site.
Author
Anoop is Microsoft MVP! He is a Solution Architect in enterprise client management with more than 20 years of experience (calculation done in 2021) in IT. He is a blogger, Speaker, and Local User Group HTMD Community leader. His main focus is on Device Management technologies like SCCM 2012, Current Branch, and Intune. E writes about ConfigMgr, Windows 11, Windows 10, Azure AD, Microsoft Intune, Windows 365, AVD, etc…