Microsoft has updated the official support of SCCM 2007 SP2  R3 and ConfigMgr 2012 SP1.  Now onwards, SQL server 2012 SP1 is supported by Sccm 2007 SP2, R3 and CM 2012 SP1. If you would like to upgrade your SCCM 2007 SP2 and R3 DB to SQL 2012 SP1 then you must install the hotfix kb/2676776 . Also note that ConfigMgr 2012 RTM version doesn't support SQL 2012 SP1. So, it is NOT recommended to install SQL 2012 SP1 on CM 2012 RTM version.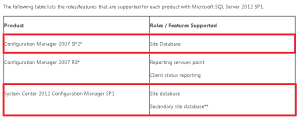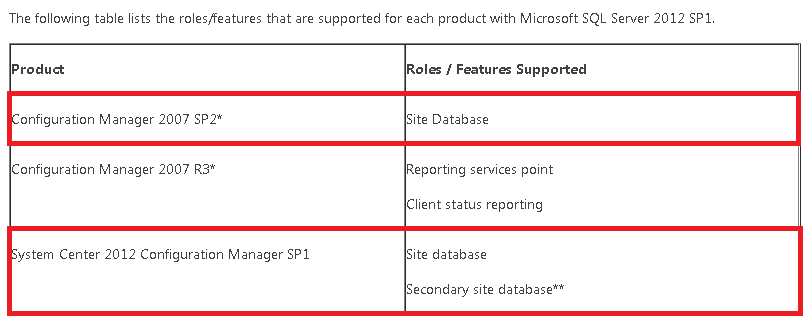 There are two more announcements made by Microsoft.  Forefront Endpoint Protection (FEP) 2010 now supports upgrading an existing FEP database and reporting database to Microsoft SQL Server 2012 SP1. System Center Security Monitoring Pack for Endpoint Protection now supports System Center 2012 Operations Manager (SCOM or OpsMgr) SP1.
Read the official announcement Here.