I shared some posts related to Information Technology (IT) knowledge quiz. One of them was about testing your knowledge in technologies like SCOM, OMS, and Azure. That was an exciting experience for me. Some of the questions were interesting and totally confusing 🙂
We have some FUN QUIZ questions about Microsoft Intune and SCCM at the last part of this post. But I don't have any give away for the correct answers because I have already provided the correct answers. You can get a gaming keyboard when you complete the quiz contest below.
In my previous experience, the similar quiz competition from Savision was 10 Minutes to answer 10 questions. Don't get me wrong, this post is NOT about the quiz contest of "General" IT knowledge, but this is about a specific product.
In this post, we will see another exciting quiz contest for the year 2018. For me, quizzes help to expand our knowledge of things in a specific area. Savision organizes this quiz.  With this questionnaire, Savision will be testing about our IT knowledge about SolarWinds and getting a chance to win a Razer Ornata Chroma Keyboard.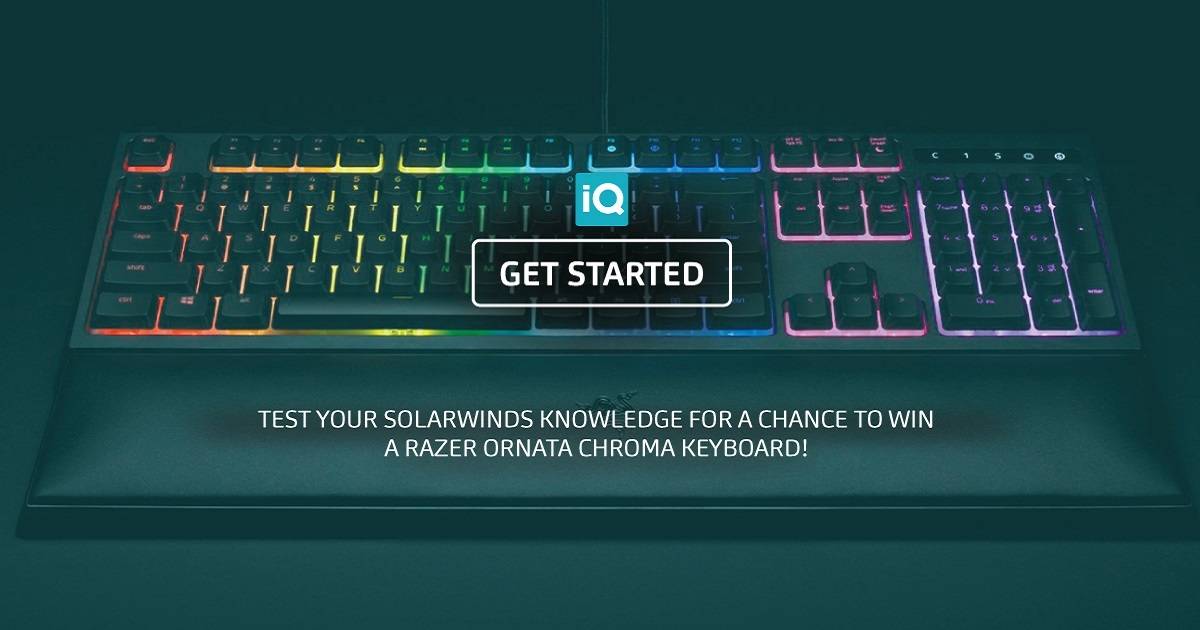 SCCM, Intune, etc.. FUN Quiz Questions
Q1. What is the percentage of Enterprise PCs Managed by SCCM?
A1. 75% 
Q2. What is the first code name for SCCM?
A2. Hermes
Q3. Which is one of the world's most extensive (largest) Cloud services (1B devices every month)?
A3. Windows Update
Q4. First code name of Microsoft Intune?
A3. "Florida," for those keeping score at home
Q5. What is SCODM (I know you heard SCOM SCCM but what is SCODM)
A5. It's nothing but System Center Online Desktop Manager. Alpha version of Microsoft Intune