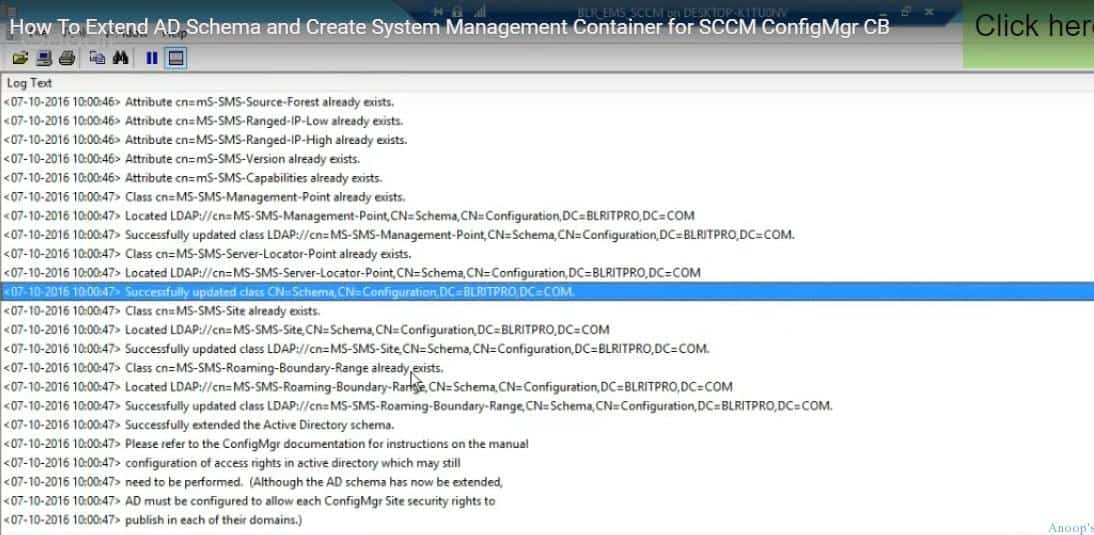 Do we want to extend AD Schema, create System Management Container and provide appropriate permissions to the container? for all the SCCM ConfigMgr CB environments ? AD schema extension not mandatory but I recommend to extend the schema wherever possible. It depends, for more detail refer to the excellent documentation "Determine Whether to Extend the Active Directory Schema for Configuration Manager". In this video I will show and explain to how to extend the Active Directory Schema for SCCM CB. If you have already extended the schema for SCCM 2007 or 2012 then there is no need to upgrade the schema. I tried include Audio also in this Video tutorial 🙂 Excuse me if it's not clear and I didn't take any retake. This is first and final version of this video 😀 Feedback appreciated?
How To Extend AD Schema and Create System Management Container
List of topics covered in the video :-
How to Extend Active Directory Schema for SCCM CB?
How to Create System Management Container via ADSIEDIT.msc?
How to set permissions for System Management Containers?