Microsoft SCCM team released the latest production version 1710 of SCCM/ConfigMgr. The version is published as an opt-in option. This release of SCCM CB 1710 production version won't show automatically in your SCCM console. This release is called Fast Ring production release of SCCM CB 1710. In this post, we will see "SCCM 1710 New Features Overview Plus Upgrade Guide."
It would interesting to check out the difference between 1706 and 1710 version before upgrading. I have a video post "Differences Between SCCM ConfigMgr CB 1710 and 1706"
More Videos Tutorials Subscribe the YouTube channel here
Upgrade Path – SCCM CB 1710 Production
SCCM/ConfigMgr CB 1710 production update is applicable only for the SCCM CB 1610 and later. For example, if your SCCM environment is running with SCCM CB 1606 version then, this 1710 version won't be visible for your environment.
To get into SCCM CB 1710 production version, you need to upgrade from 1606 to 1610. Once that upgrade is done, and you are in 1610 version of SCCM CB then, you will be able to update it to 1710 version of SCCM CB.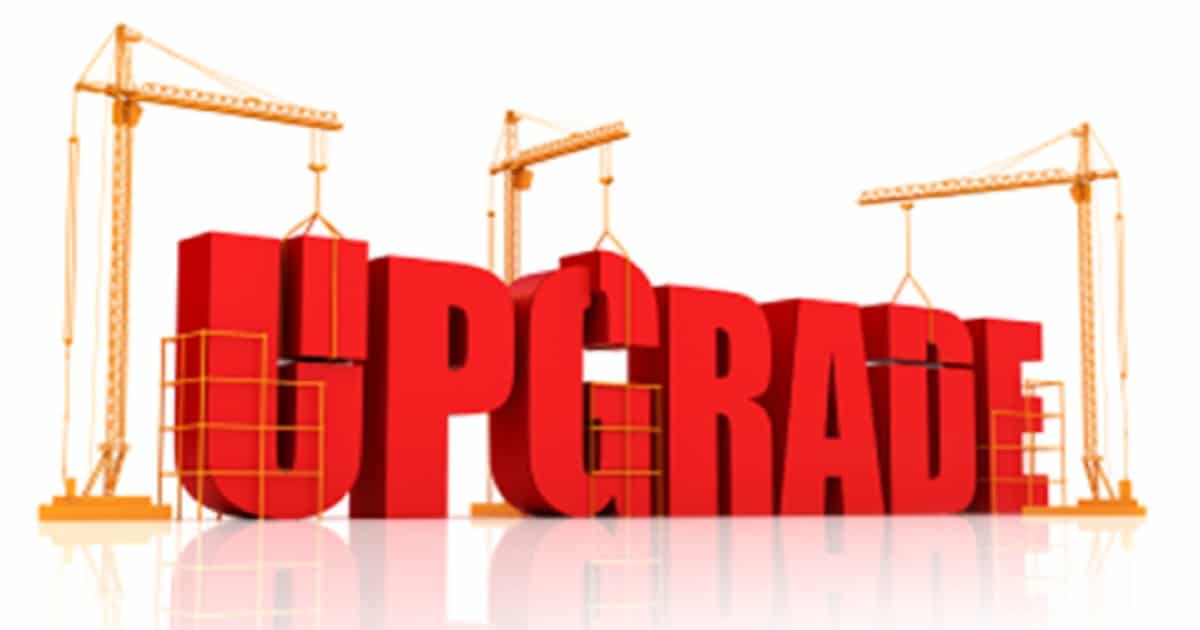 How to Get the Opt-in version of SCCM 1710?
SCCM 1710 update is rolled out globally in the coming weeks, and it will be automatically downloaded. You don't need to run the PowerShell script once this update is rolled out globally. Moreover, SCCM admins will be notified when it is ready to install from the "Updates and Servicing" node.
Do you want to be an early adaptor of SCCM CB 1710? Yes, run the PowerShell script from the following link. SCCM ConfigMgr 1710: Enable Early Update Ring here.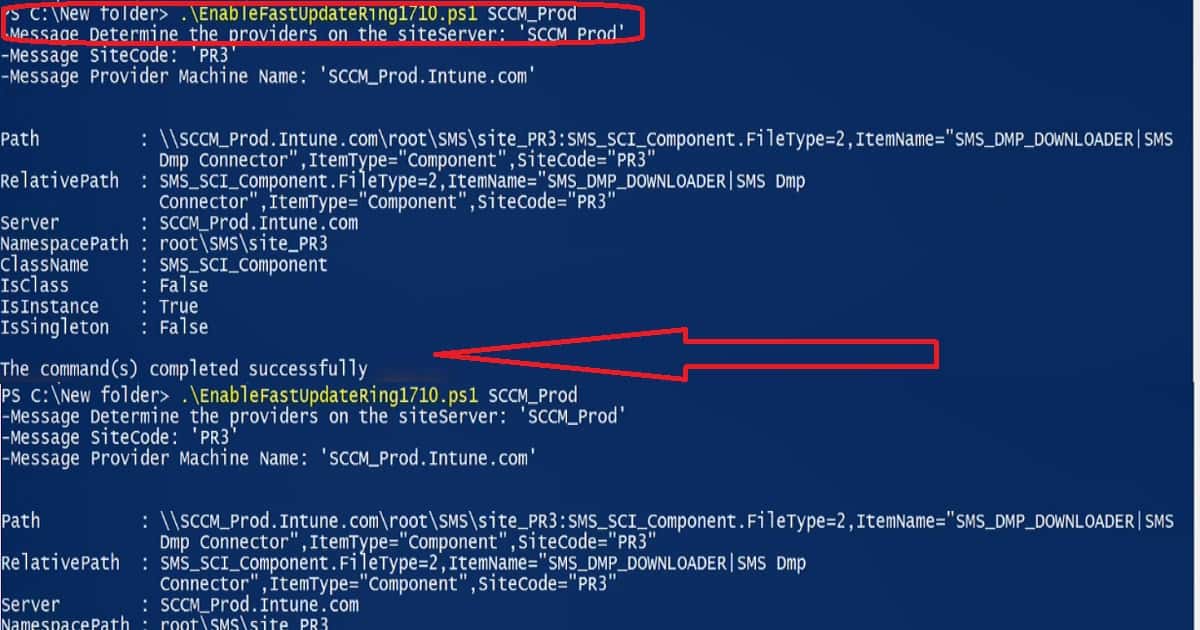 New Features of SCCM CB 1710 Production Version
There are 7 pre-release features for SCCM CB 1710 Production version. And there are 20 Release Features for SCCM CB 1710 Production version. More details about the upgrade and new features in the video tutorial here.
Peer cache is not pre-release feature
Cloud DP supports Azure Govt Cloud
Co-Management
Identify the devices which require restart and restart them using client notification channel
Improvements in Run Script option - Security Scope, Real-time monitoring and parameter
Software Center 250x250 icon
OSD - Parent - Child nested Task Sequence
Software Center - Enterprise Branding
Software Update - Surface Driver Update is no longer a pre release feature
Telemetry level setting in Client settings
Limited support for Cryptography: Next Generation (CNG) certificates
Exploit Guard policies
Windows Defender Application Guard policy
Device Guard policy changes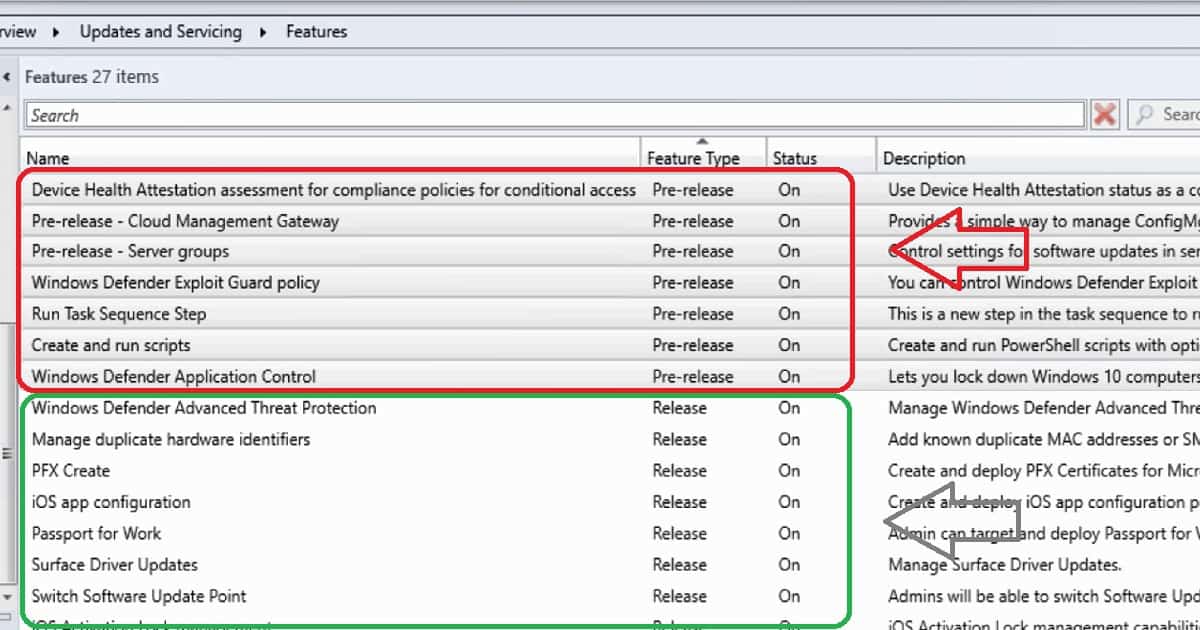 SCCM Software Center Branding without Intune subscription
SCCM CB 1710 Software center can have your organization logo and other branding option without Intune subscription. This is very useful for the organizations. Navigate to client settings and open custom client Policy setting and click on software center to configure these branding options.
Software center has a lot more granular options to collect the Windows 10 telemetry data from SCCM client machines. This option is available under Windows Analytics tab in SCCM software center.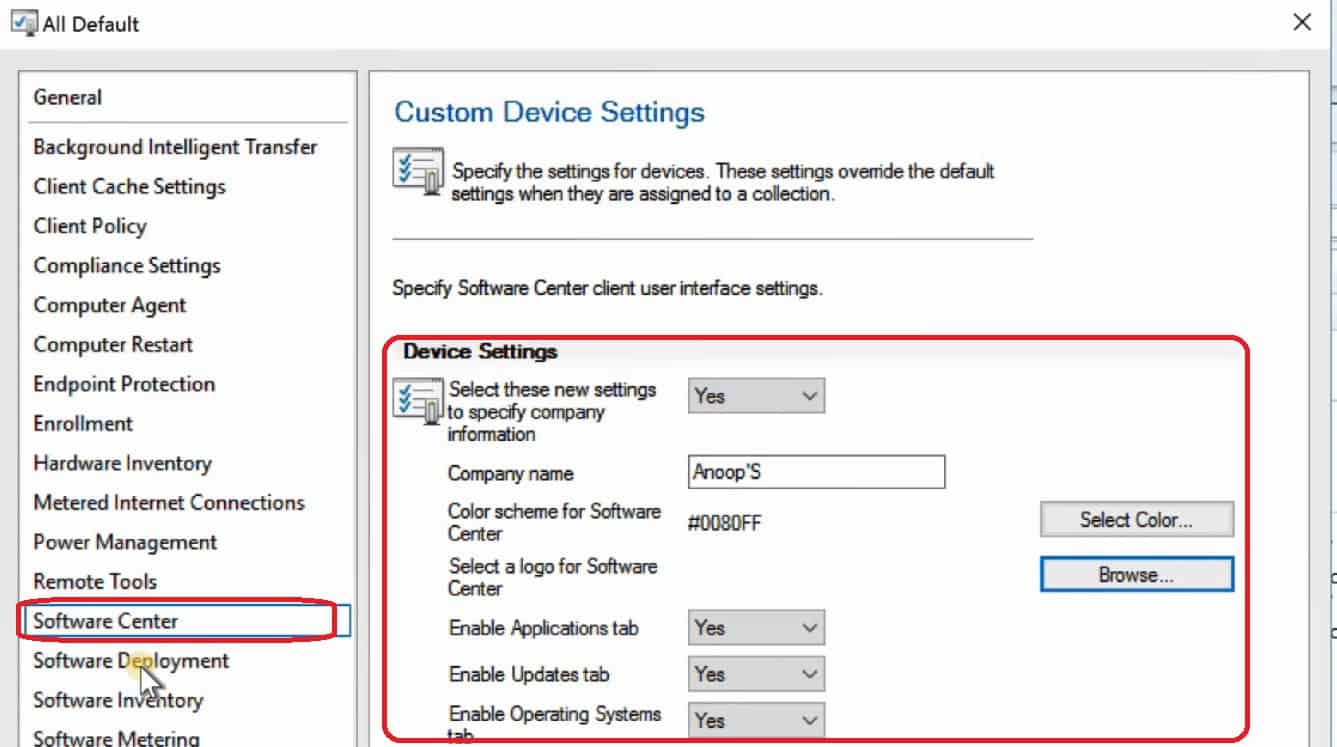 What is new in SCCM CB 1710 Scripts options?
Security scope option for Run Script
Graphical representation of Run Script Results
The above two points are the improvements in SCCM CB 1710 script options. You have an choice to scope in and out the scripts depending on requirement. Another interesting feature which got released as part 1710 production version is real-time graphical output for Run Script option.
I have a post & video tutorial to know more about "Real-Time Graphical Representation SCCM Run Script Results."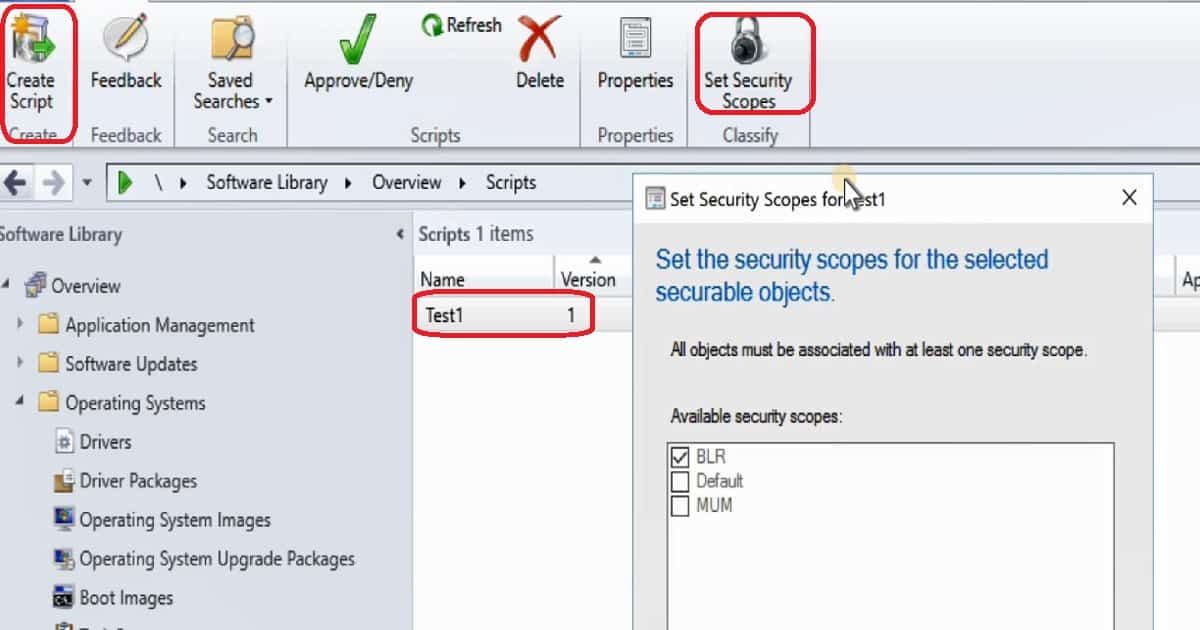 Resources:- 
ConfigMgr 1710: Enable Early Update Ring – PowerShell Script – here
What's new in version 1710 of SCCM/ConfigMgr – here
End of Support Dates for SCCM CB Current Branch – here