If you have responsibility for taking care of tens of thousands of endpoints then you are almost certainly stressed trying to make sure they are all healthy, up-to-date, and secure. You can use scripts, but that requires you to write a lot of scripts, test them, and figure out how to run them on all your endpoints. Then you have to follow up on success and failure enterprise-wide, and provide reports, which is tricky if you are using a patchwork of scripts. Difficult or not, you must make your company as secure as possible.  Don't get confused with the heading of this post  as this webinar is not only related to SCCM clients but it's loads more than that….
Adaptiva has recently added dozens of health checks to its Client Health product, as well as optimized it for security so it now has 75 pre-built health checks. Client Health is an endpoint health and security engine that that makes your IT team more productive and helps you get faster results. It can inspect a device's health, finding and diagnosing problems, and fix them automatically.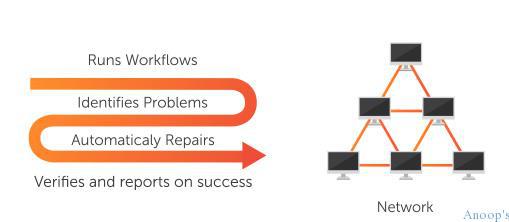 Unlike endpoint solutions that can only provide visibility into health and security issues, Client Health intelligently fixes them. It can look for a whole bunch of issues and automatically resolve them. You can visually define simple or complex logic to automatically troubleshoot and resolve problems. But you don't have to create your own health checks to use it. You can use ready-made ones for: security, operating system, system resource and performance, networking and connectivity, and instant inventory. 
SCCM administrators know that when an SCCM client is broken it usually has no way to tell you that it's broken—it just does not report in. On the other hand, Client Health can report, and fix, all clients—including the SCCM client. It even has special checks to find and fix common problems with the SCCM client. 
Therefore, if you are an IT company searching for optimization of work-flows and implementing high security IT solutions, it's worth you time to get a demo of Client Health. 
You can also learn more at this webinar on titled Automating Endpoint Health and Security on Thursday November 17th at 4pm GTM, 8am PST, and 11am EST. The rest of you will have to figure out your own time zone :-
Registration Link ==> http://www2.adaptiva.com/webinar/2016-11-17-client-health

If you missed the Webinar – Please find the details for recording –> http://www2.adaptiva.com/webinar/2016-11-17-client-health-resources