What is Microsoft Edge? All of us must be aware of Microsoft Edge now, it's a new browser getting released with Windows 10. To launch Microsoft Edge, click on Start menu from taskbar. Or, click on the new icon (Microsoft Edge ) from taskbar. I've couple of posts related to Microsoft new browser called Microsoft Edge read the post here. You can learn more about modern IE from the following website status.modern.ie which included a first peek at features in development for the next version of Internet Explorer and that is Microsoft Edge. There are more than 2000 improvements in Microsoft Edge and loads more coming. In this post, I'm going to give a walk through of my favorites of Microsoft Edge.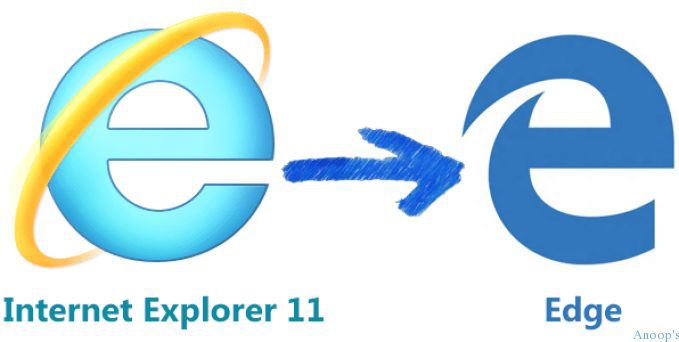 Reading View
Microsoft Edge Reading view is very helpful for book-like reading experience of webpages. This will help us read the content without the distraction of unrelated or other secondary content on the page. You can switch into Reading view from the Reading view (book icon) button on the address bar (or with Ctrl + Shift + R) as shown in the following picture. Reading view 
Here is the sneak peek of Reading view of Microsoft Edge.
Dark Theme and Light Theme 
I'm in love with Dark (black) theme of Microsoft Edge. To change to black theme, you just need to click on the "….." symbol on the right hand side of the browser. See the following picture for option.
Here is the sneak peek of dark theme. By default Microsoft edge will get loaded with light theme.
Favourites, Reading List and Hub buttons
I like the new look and feel of Favourites, Reading List and Hub buttons available in Microsoft Edge browser. The Hub button with Microsoft Edge keeps the things you save and do on the web. You can select Hub to view your favorites, reading list, browsing history, and current downloads.
Add to favorites and reading list , Reading list , and then Add . When you're ready to read, go to the Hub  and select Reading list . This is very interesting features.
Make a Web Note 
Write on a web page is always amazing feature. Select Make a web note  to start adding web notes on the fly. Microsoft Edge is the only browser that lets us take notes, write, doodle, and highlight directly on webpages.
Now, you are ready to take note directly on a live web site. Use the Pen to write with your touchscreen or mouse, Highlight , or Type a note. Following are the editing options of Microsoft Edge Pan, Pen, Highlighter, Eraser, Add a typed note and Clip.
The real stuff taking a web note !! Using the Microsoft Edge web note editing tools like  Pan, Pen, Highlighter, Eraser, Add a typed note and Clip, you can very useful note and share it with the social media or friends etc… Following is the default path where your web notes are being stored.
file:///C:/Windows/SystemApps/Microsoft.MicrosoftEdge_8wekyb3d8bbwe/Assets/WebNotes/WebNotesContent.htm
New Settings Menu 
Unlike Internet Explorer, Microsoft Edge has new settings menu and options with modern app style to give universal user experience. These modern switches will give us similar kind of User Experience (UX) in all the devices whether it's mobile, desktop, Laptop, tablet, surface etc…
Settings –> Advanced Settings –> Managed Saved Passwords
On Off switch for plenty of features in Microsoft Edge. Some of them are Block pop-ups, Use Adobe Flash Player, Always user Caret Browsing, Offer to save password.