Trying to explore new settings options of Windows 10 in this blog series. Today morning, when I started the camera application in Windows 10 laptop, it's given me an error "Something Went Wrong". I clicked "OK" button and the application itself got closed. So how to fix camera issue in Windows 10? Do't worry, your webcam is intact in most of the cases 🙂
I checked "Setting" option, settings option gives an universal appeal on all Windows 10 devices (Desktop, Laptop and Mobile). Webcam settings (it's truly part of privacy) options in Windows 10 is really granular, we can allow and deny webcam access of each individual application installed in the system.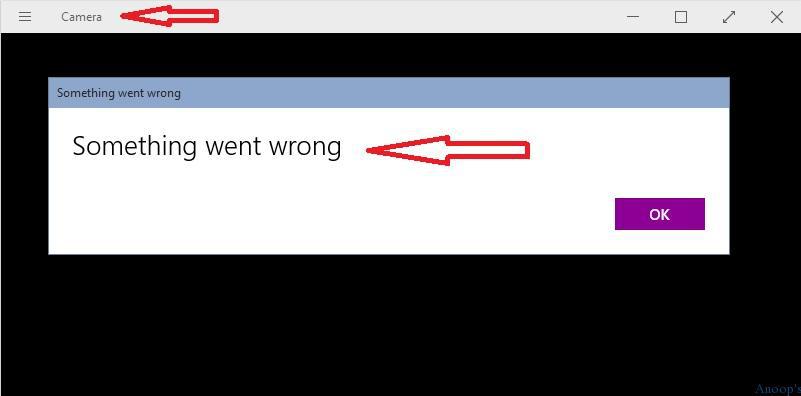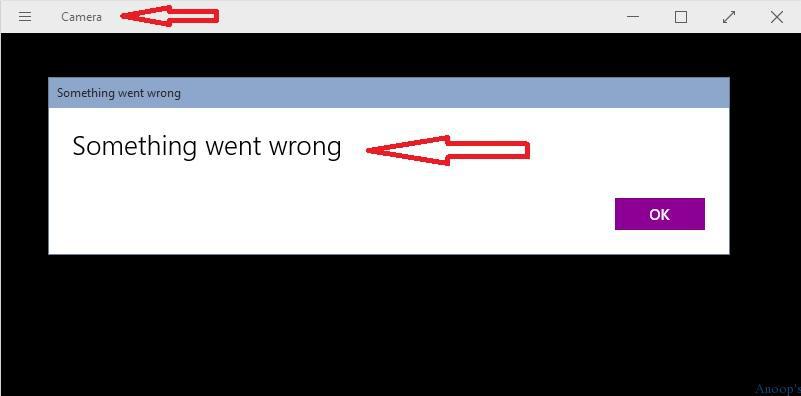 How to Resolve Something Went Wrong issue with Web camera in Windows 10?
1) On your Windows 10 machine, Go to settings,  Click or tap on Privacy settings.


2) Select the "Webcam" option from the left side menu of Privacy settings. When you click on WEBCAM option, on right side pane, you can see the switches which can be used to control Web Camera behavior within Windows 10 (for each specific application).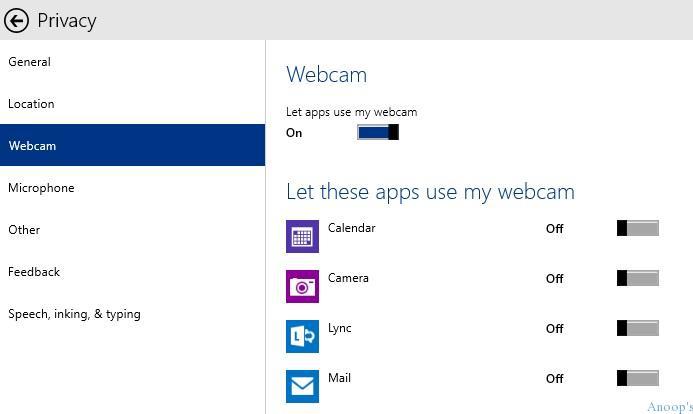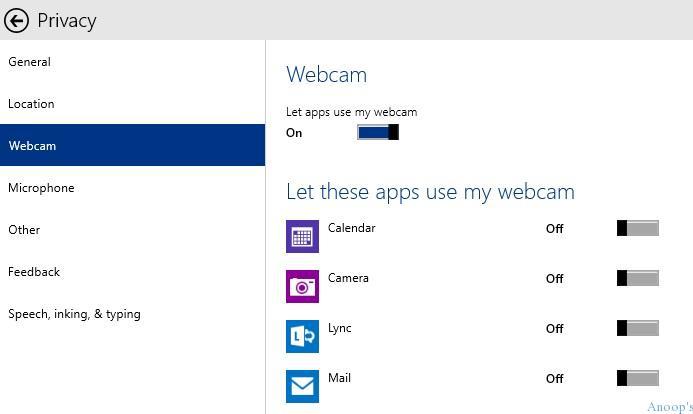 3) On the right side pane on Webcam settings in Windows 10 device, you can disable the camera for all the applications with "one click". Also, you can control the access of the camera for a particular application like Calendar, Camera, Lync, Mail, OneNote, People, Search, Skype etc… This is very useful settings, I felt this is very useful option when I use Lync and some other applications.
In my scenario, the CAMERA application didn't had the access to use the WebCAM (in the above picture you can see that "Lets these apps use my webcam" option was turned off), hence Camera application got failed. Now, I've given access to Windows 10 camera application to use the my webcam. How to do that? Just press and drag the button from left to right.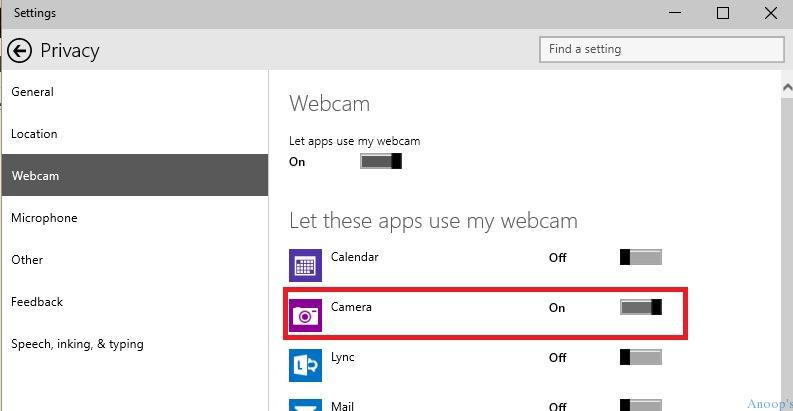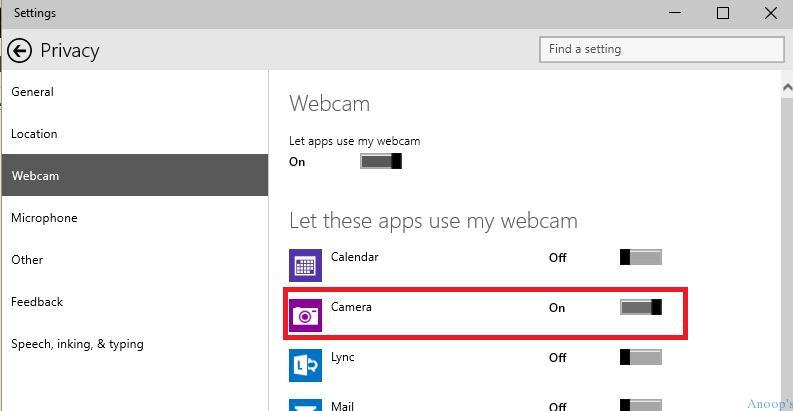 4. Now, launch Camera application from Windows 10 start menu ! Yes, it's started working.