SCCM/ConfigMgr preview release 1704 comes with loads of interesting and exciting features. I have covered all the installation steps and new features in the video embedded to this post. First of all I could see some differences in the Updates and Servicing of SCCM CB. ConfigMgr CB 1704 preview version was available (available to download) in the console but it didn't start the download of 1704 update. I think, it may start automatic download after 24 hours. But, I have not tested it.
Video tutorial to demonstrate SCCM 1704 upgrade and list of new features here
As you can see in the SCCM video tutorial, I started the download of preview version just by right clicking on the available update in the console. You can also check the status of the download via DMPDOWNLOADER.log file.  If you can't see the latest update of SCCM CB in the console then, you can refer to the following post to get more details and troubleshooting help here.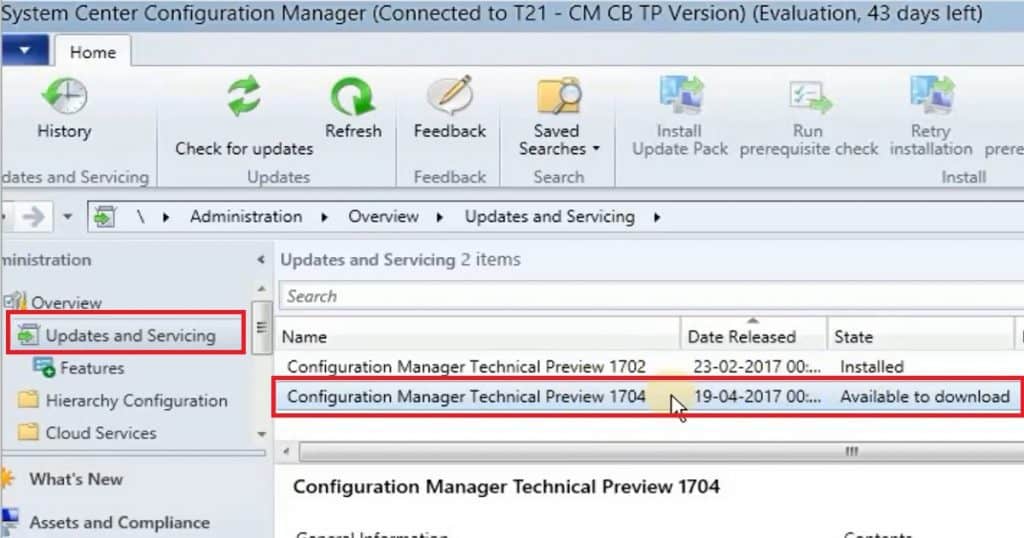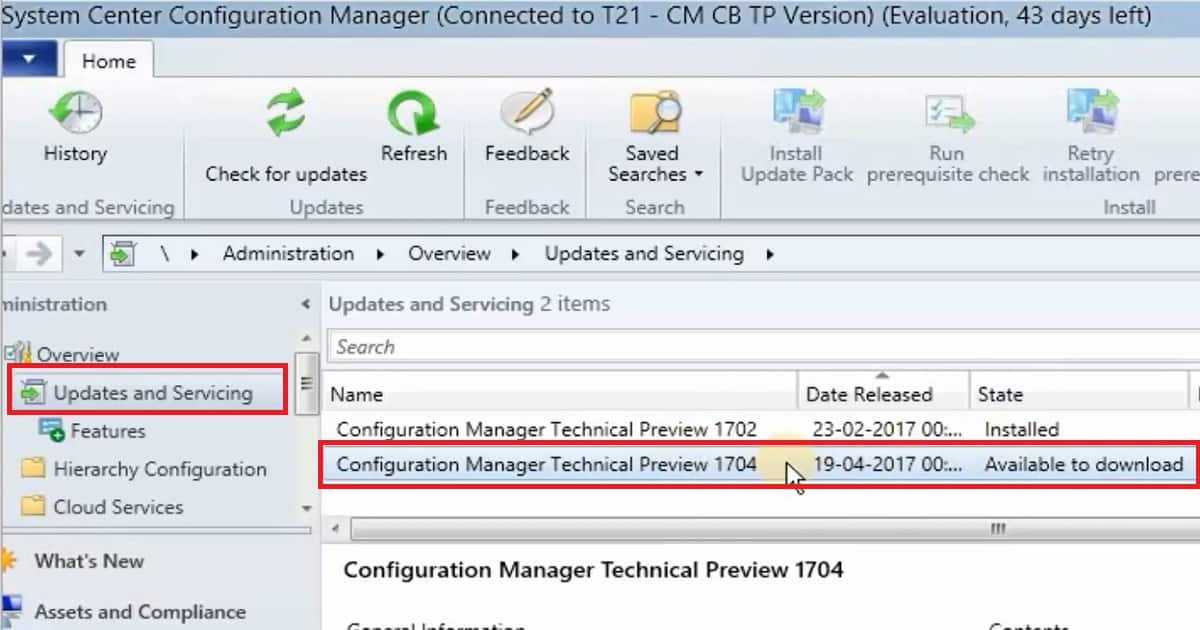 Following are the stages of in console upgrade of SCCM CB preview:-
Available to Download
Downloading
Ready to Install
Checking Prerequisites
Installing
Console Upgrade
Feature Updates of SCCM CB Preview version 1704 :-
Most of the SCCM admins are waiting for one feature called nested Task Sequence. With the latest SCCM preview version 1704, we can create a parent-child relationship within the task sequence. This will help you to nest/call a task sequence within another task sequence. This feature should be used very carefully otherwise it could become very complex. I wanted to see how complex Task Sequence troubleshooting will become with the introduction of nesting of TS. I have also seen SMSTS.log logging has improved in SCCM CB preview version. More details here.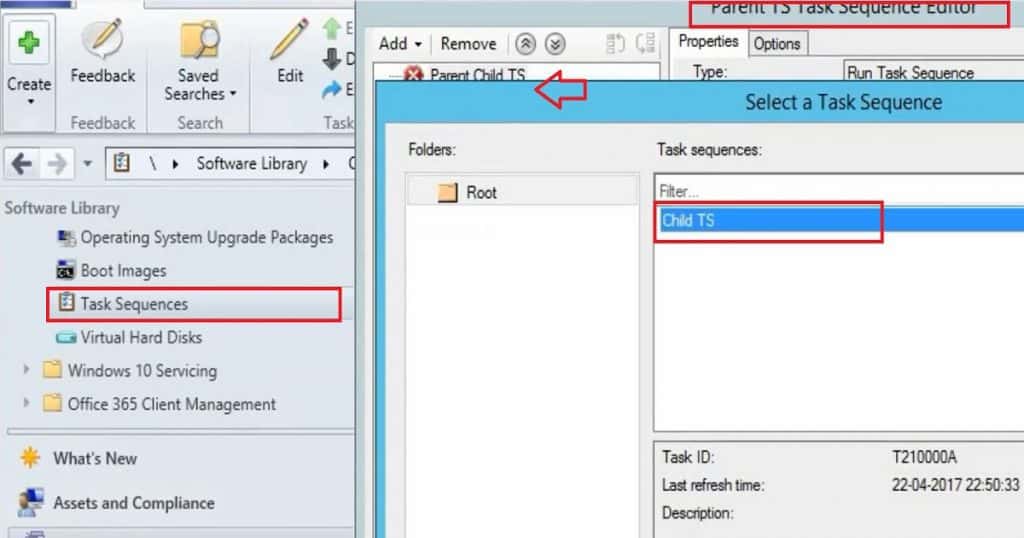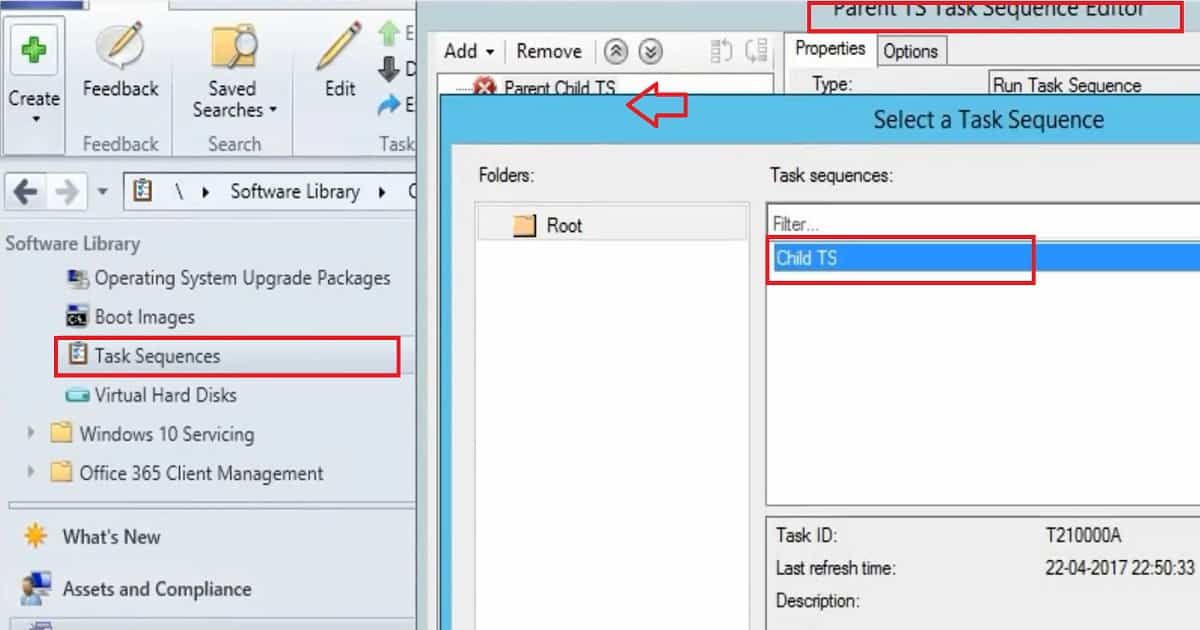 PowerShell script can be used as the detection method script to deployment types with SCCM CB Preview version 1704. PowerShell Script can be used to detect the application. We have 3 script types (1. PowerShell, 2.VBScript and 3.Java Script) in detecting the application as part of deployment type.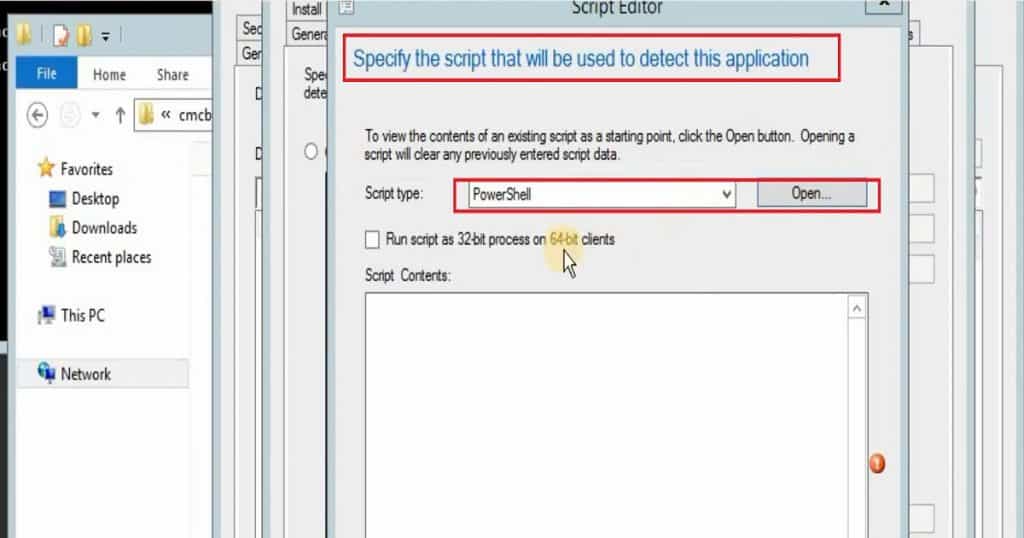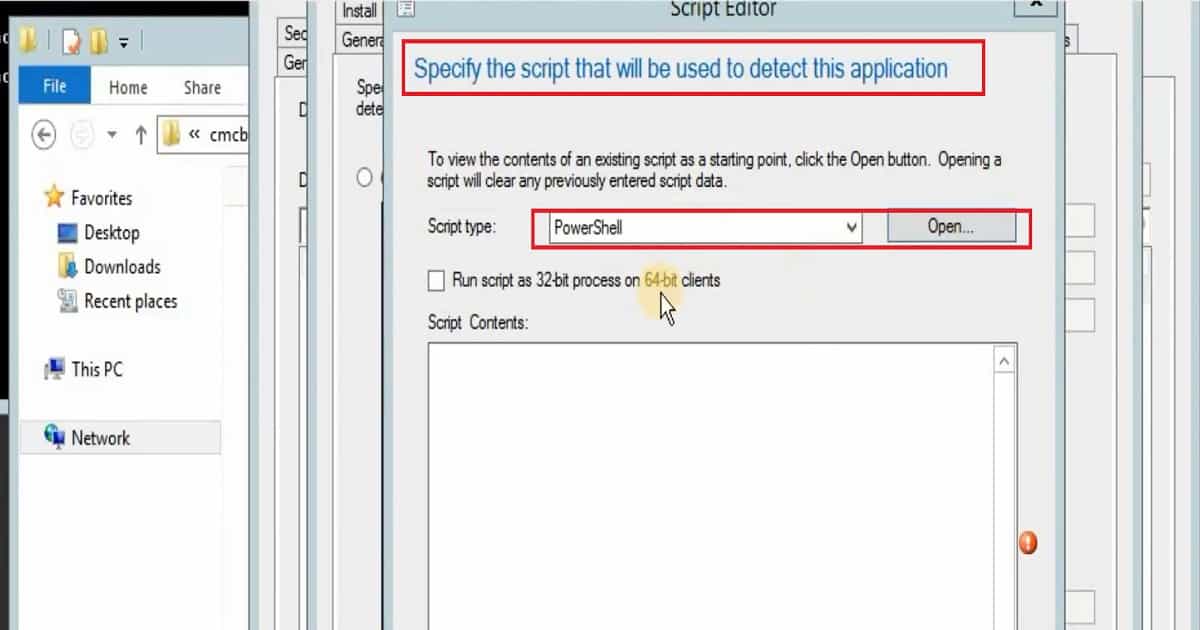 Android for Work applications can be configured automatically with JSON file upload option in SCCM/ConfigMgr CB preview version 1704. The option of Android for Work App configurations with complex properties list using JSON file is very useful for configuring A4W apps. I have not seen this option in Intune stand alone version so this is very nice for hybrid customers once this comes into the production version.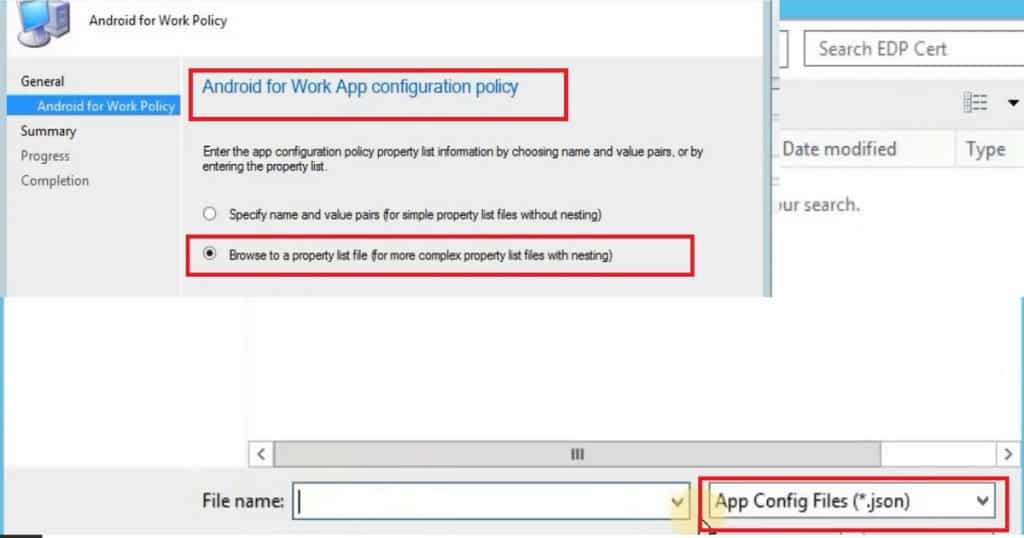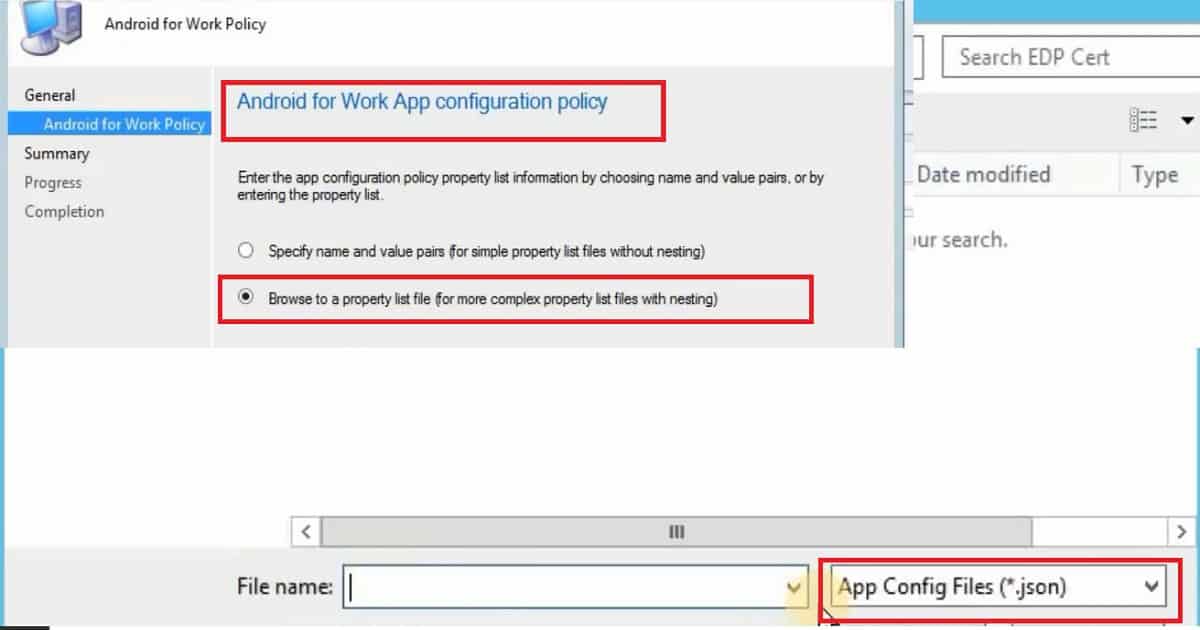 SCCM Preview version 1704 comes with loads of new features. However, I have noticed that there is no much changes in the MDM channel configuration policies for iOS and Android devices. Moreover, there are not much new additions in terms of compliance policies in SCCM CB Preview version 1704.
References:-