Have you noticed the changes of Windows update and WindowsUpdate.log file in Windows 10? Windows Update icon has been removed from the classic control panel ! Windows 10 way of reaching Windows Update is via Start  menu and then go to settings. Kind of Modern application look! So what happened to WindowsUpdate.log? Is it still in use? We'll see all these in this post. There is a one line command at the bottom of this post that can still take you directly to the Windows Update settings !


 https://support.microsoft.com/kb/3036646 provide you more details as well.
Two topics covered in this post
Where is Windows Update setting located in Windows 10?

Where is WindowsUpdate.log in windows 10? 
Where is Windows Update settings located in Windows 10?
1)  On the setting page click on Update and Recovery icon.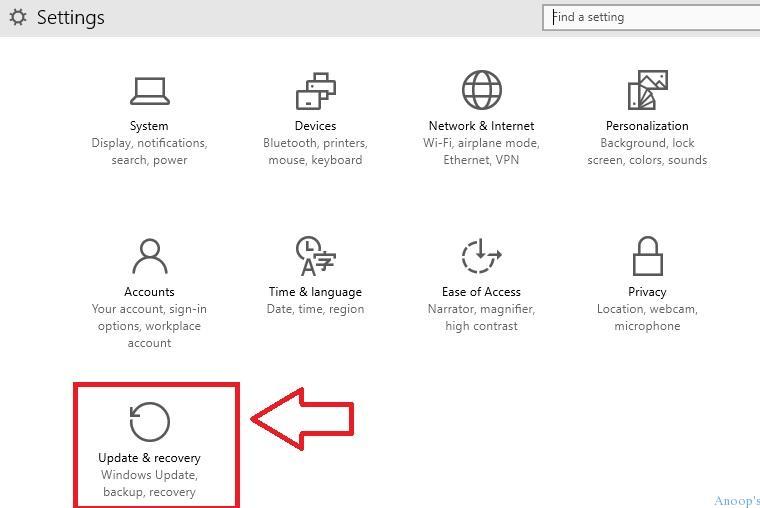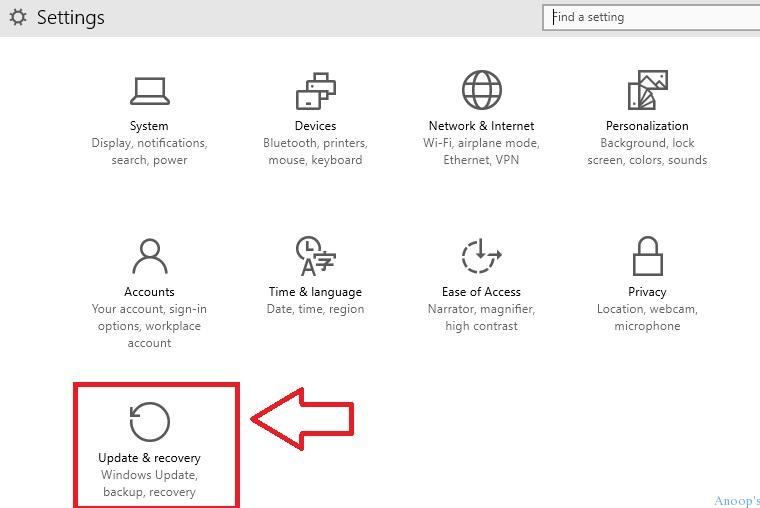 2) On recovery and Update page, you can find option to check for latest updates of Windows 10 preview. As you can see Windows update is getting downloaded in the following screen shot.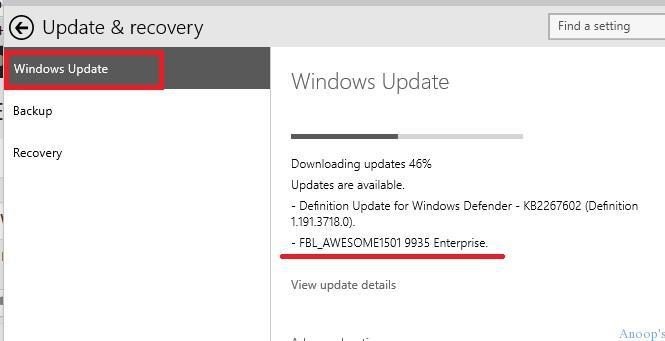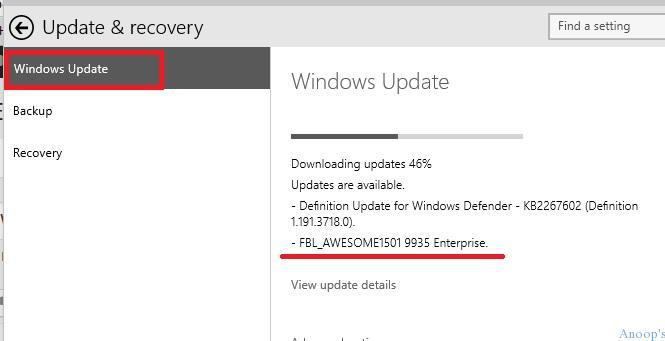 3) On Update and Recovery page, you'll have another option to go and change advance settings.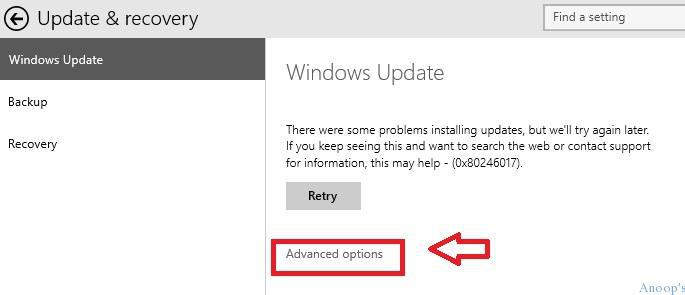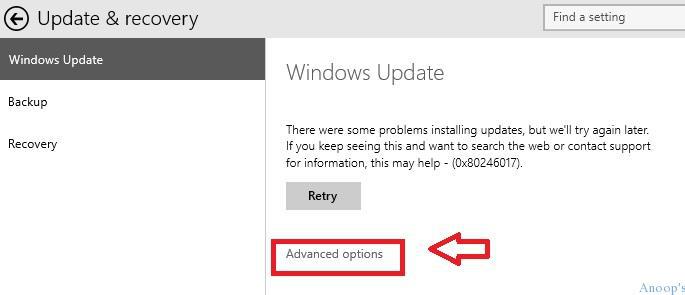 4) Advanced options page will give you options to select "choose how updates are installed", do you want Windows to automatically restart the machine after the installation of Windows update? Second important option is to have "Choose How Preview Builds are installed".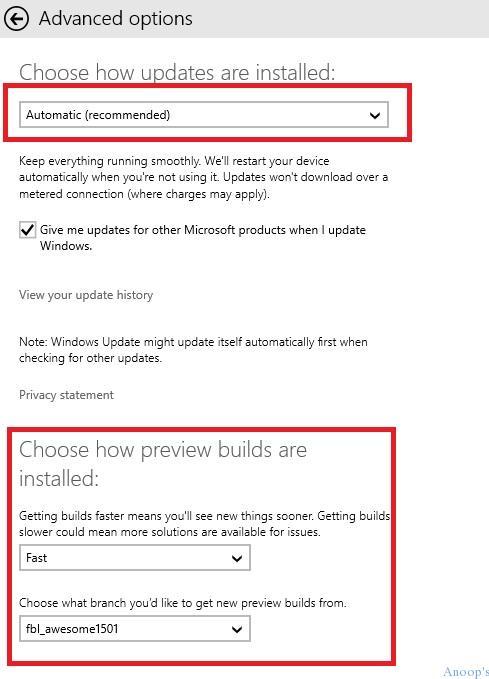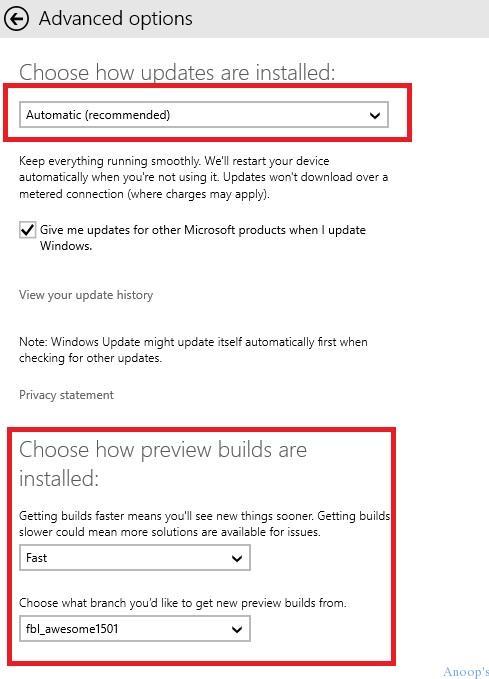 Where is WindowsUpdate.log ? 
WindowsUpdate.log is still located at C:\Windows folder. This log file will give you details about the Windows Update related activities (in previous versions of windows). However, when you open WindowsUpdate.log in Windows 10 machine then you'll get surprised.
Windows update logs are now generated using ETW (Event Tracing for Windows). Please visit http://go.microsoft.com/fwlink/?LinkId=518345 for instructions to decode and obtain windowsupdate.log
So where do we get the log details of Windows Update related activities in a Windows 10 ?, As mentioned in the above stanza, it's moved to Event Logs, similar to WMI logs ! By default, Windows update Logging is NOT enabled, to enable it, follow the process explained below.
1) Launch Event Viewer , run "eventvwr" command. From View option in the menu bar enable "Show Analytic and Debug Logs". Then browse through Applications and Services Logs -> Microsoft -> Windows .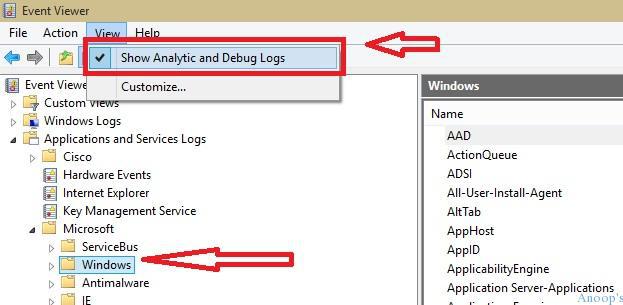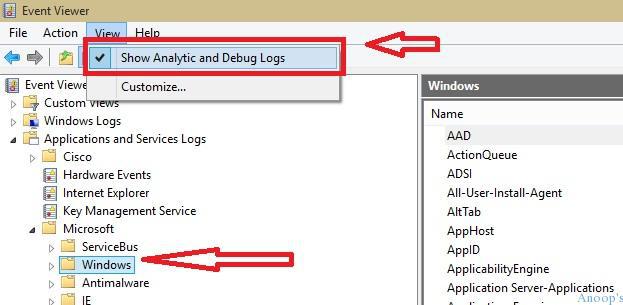 2) As mentioned above, browse through Applications and Services Logs -> Microsoft -> Windows –> WindowsUpdateClient. You would be able see two items operational and analytic.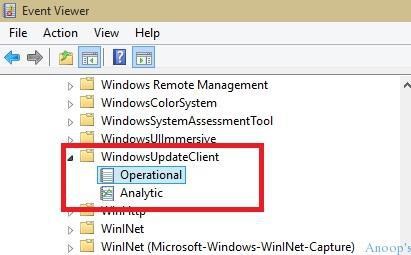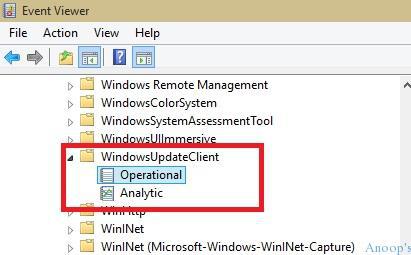 3) By default these options (operational and analytic) are not enabled, You need to manually enable those (operational and analytic) to track the Windows Update events.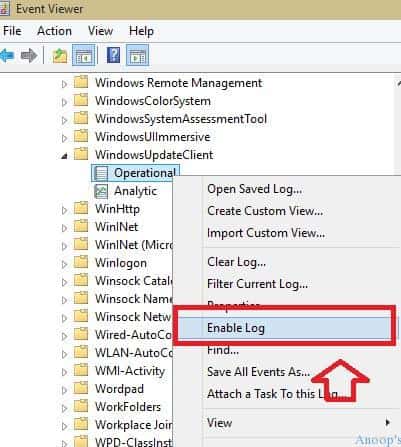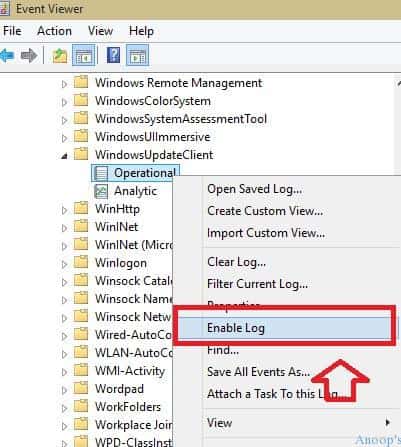 So Bonus :- What is the command for Windows Update "control /name Microsoft.WindowsUpdate"
The above command will directly open the Windows Update settings on your Windows 10 machine.