Let's learn more Learn How to ConfigMgr SCCM Merge Obsolete Duplicate Records. I have a post where you can get a detailed solution to remove duplicate record issues in SCCM. But for the latest version of the Configuration Manager (a.k.a ConfigMgr) CB, we can use the following method to resolve duplicate records. Let's figure out how to configure Automatically resolve conflicting records.
Resolve – ConfigMgr SCCM How To Resolve Duplicate Or Conflict Record Issue How To Manage Devices (anoopcnair.com).
Automatically resolve conflicting records
Let's follow the setting below to complete.
Navigate to \Administration\Overview\Site Configuration\Sites
Select the site – Standalone Primary server
Click on Hierarchy settings from ribbon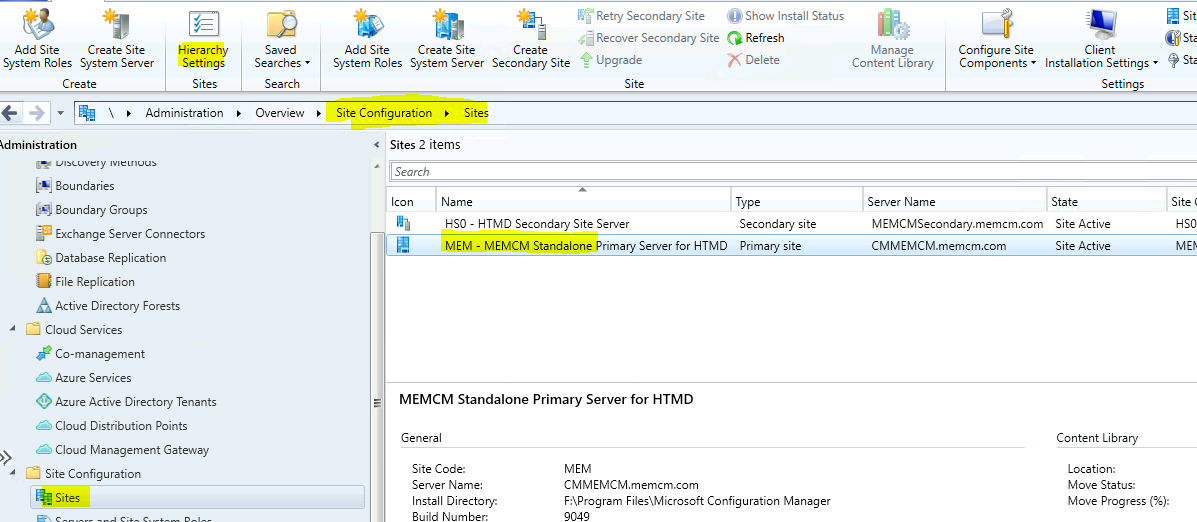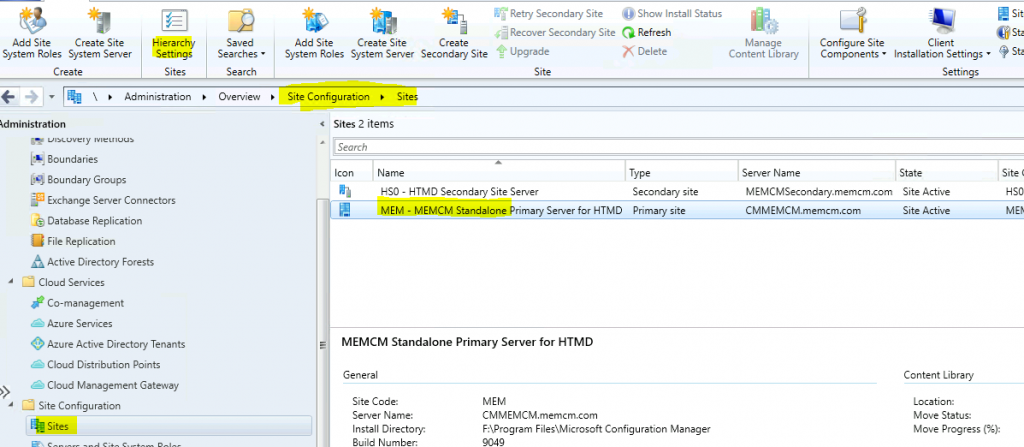 Select Client Approval and Conflicting Records tab
Under the Conflicting client records section

If Configuration Manager detects duplicate hardware IDs, you can allow Configuration Manager to resolve the conflict or you can manually resolve the conflicts in the Conflicting records node of the Monitoring workspace. This setting applies to client computers in Workgroups or untrusted domains that do not use PKI certificates.

Select – Automatically resolve conflicting records option to automatically resolve the issue.


Click OK to complete the process.
Duplicate Hardware Identities
You also have an option to duplicate hardware identities from the console. This option is mainly for the hardware issues with the vendor after replacing some of the parts, like the device's motherboard.

Select Client Approval and Conflicting Records tab.
To add new hardware identifiers, Select Add in the Duplicate hardware identifiers section.
Enter MAC Address (12 hex characters) or SMSBIOS GUID (32 hex characters) value.
Click OK to continue.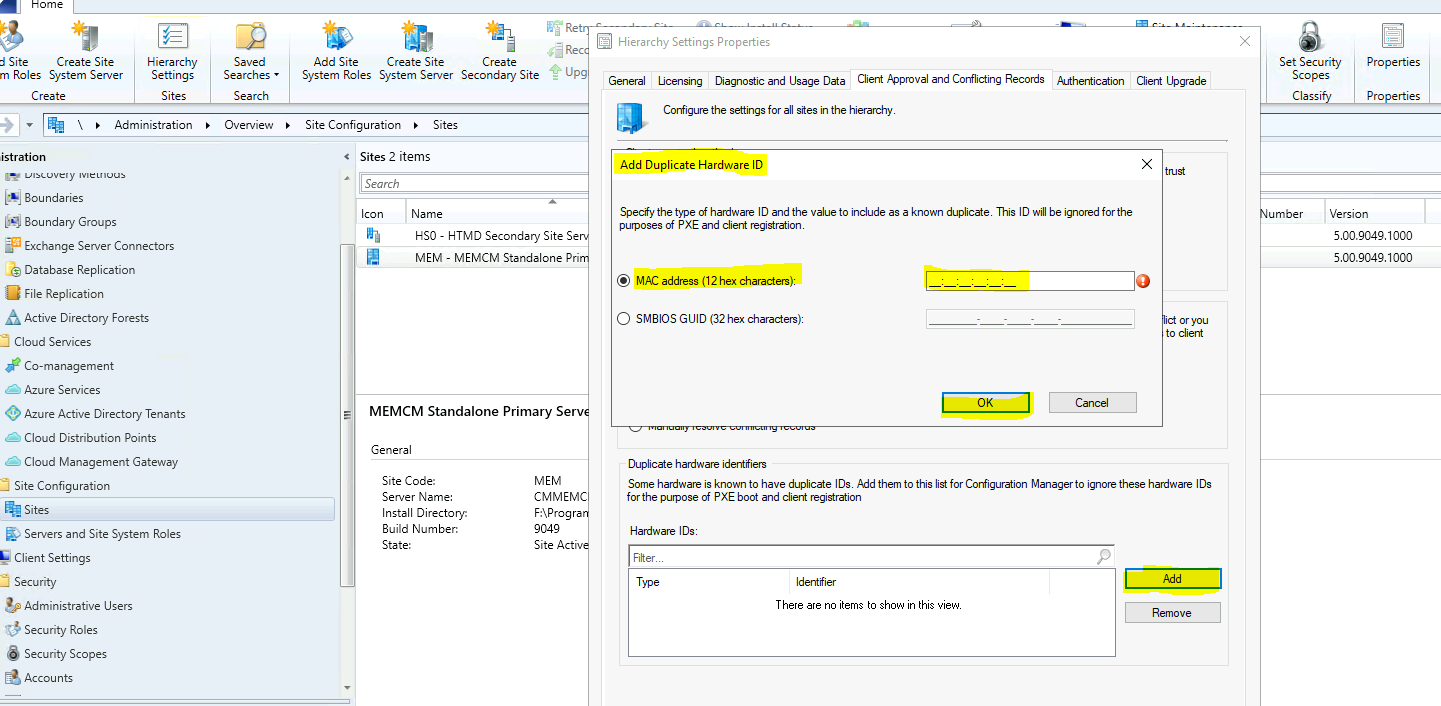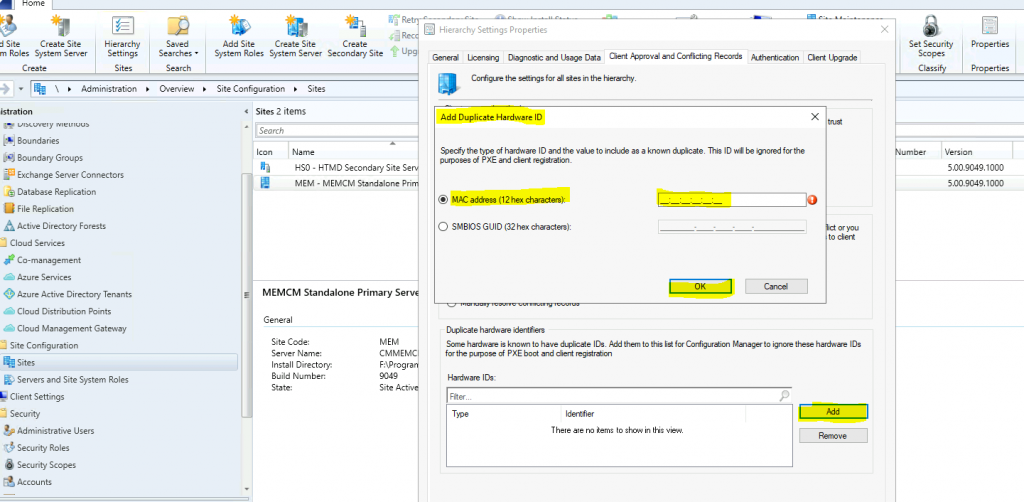 Resources
Anoop is Microsoft MVP! He is a Solution Architect in enterprise client management with more than 20 years of experience (calculation done in 2021) in IT. He is a blogger, Speaker, and Local User Group HTMD Community leader. His main focus is on Device Management technologies like SCCM 2012, Current Branch, and Intune. E writes about ConfigMgr, Windows 11, Windows 10, Azure AD, Microsoft Intune, Windows 365, AVD, etc…