What is Connect to Cloud Option or Cloud Experience Host in Windows 10. Have you noticed Connect to Cloud option in Windows 10?
I'm very much interested in knowing the actual use of the option called "Connect to the cloud" or "Cloud Experience Host". I tried to go through this in detail, and this was done by adding two laptops into the cloud using my Microsoft Intune (Azure) ID.
Connect to cloud is for Corporate owned devices in BYOD scenario

Workplace Join is for personal devices in BYOD scenario
What is Connect to Cloud Option or Cloud Experience Host in Windows 10
I suppose the "Cloud to Connect" or Cloud Experience Host option is more to do with the enterprise side of Windows 10 rather than the consumer side of it. To join your machine to the cloud, you/your organization need to have an Intune or Azure subscription. What I feel is it's very similar to Workplace join.
However, we already have another option in Windows 10 to perform "Workplace" join. The following screenshot confirms that this is another option to perform the "Workplace" join trust type.

What account should be used to perform cloud join or join your machine as a cloud experience host? This explains most of it when your organization uses Office 365 or other business services from Microsoft, then use the same user name and password to sign in here.
1) To reach to "Connect to Cloud" option, you need to navigate via the Start menu –> Settings –> About.
2) The laptop is getting ready to Cloud Experience Host…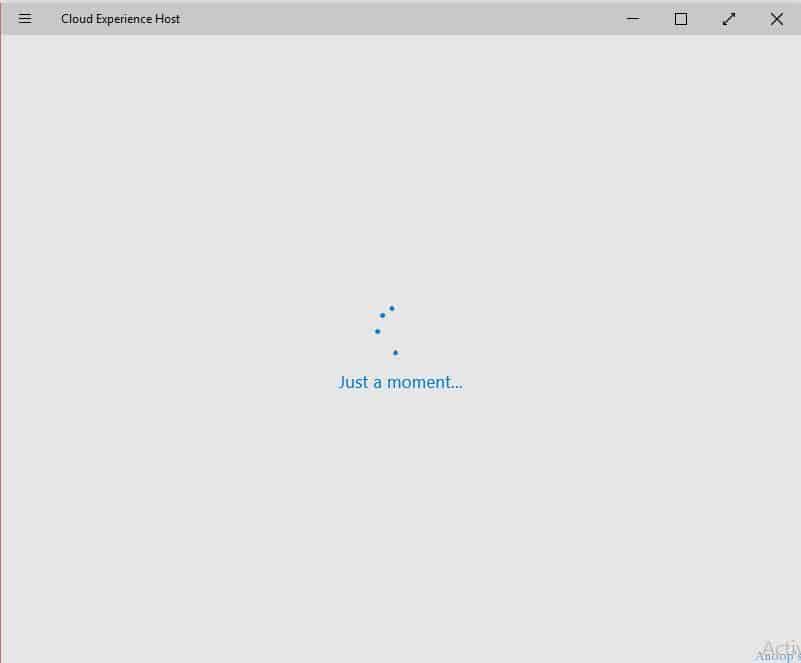 3) Here is heads up from the Cloud experience host. You're about to enroll this PC with your organization.

After enrolment, your organization will manage your PC and collect information about you (including your location). It might add or remove apps or content, change settings, disable features, prevent you from removing your company account, or reset your PC.
4) Connecting to a service, Microsoft Intune.
5) Now machine (SCCMZ) is successfully joined to Workplace.  Now you can see that "Connect to Cloud" and Join domain options are missing.
Resources
Windows 10 Latest Version Of Client Operating System From Microsoft (anoopcnair.com)
Author
Anoop is Microsoft MVP! He is a Solution Architect in enterprise client management with more than 20 years of experience (calculation done in 2021) in IT. He is a blogger, Speaker, and Local User Group HTMD Community leader. His main focus is on Device Management technologies like SCCM 2012, Current Branch, and Intune. E writes about ConfigMgr, Windows 11, Windows 10, Azure AD, Microsoft Intune, Windows 365, AVD, etc…