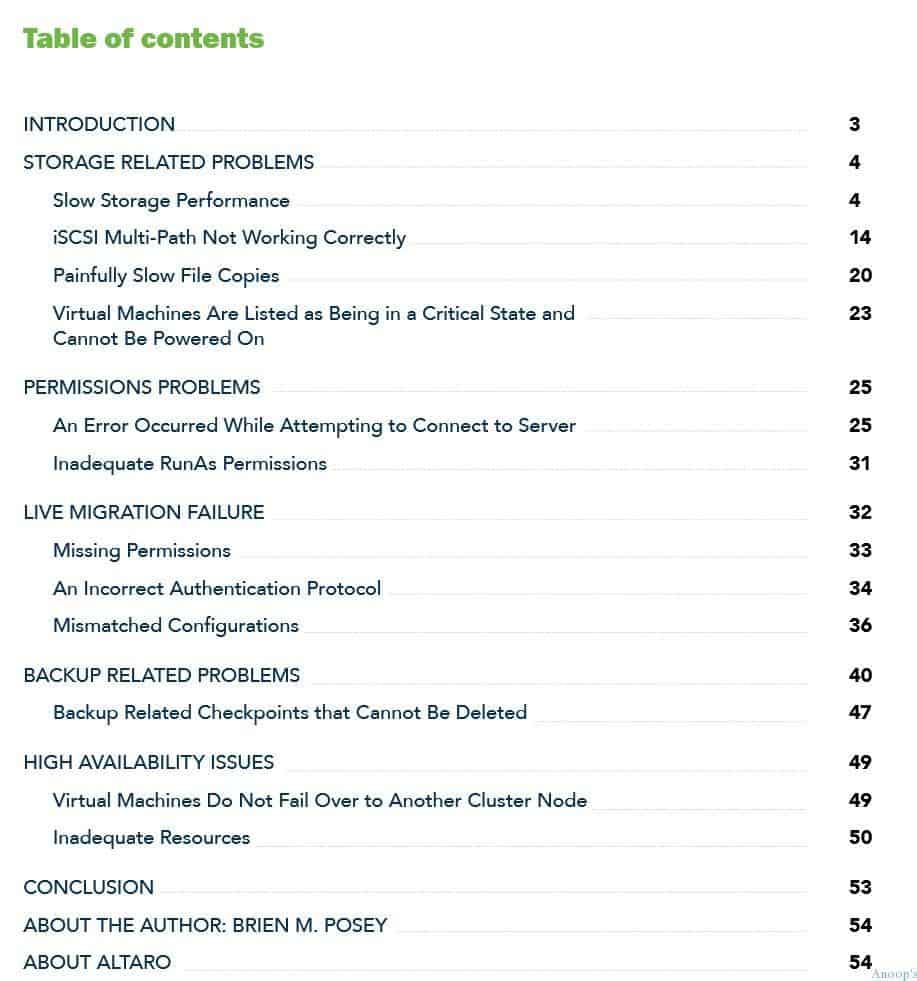 There are couple of excellent resources on Hyper-V from Altaro Software. First one is a Webinar "What's new in Windows Server 2016 Hyper-V" organized on 14th June 2016 4 PM CEST / 10 AM EDT. And the second one is the new Hyper-V eBook "A Hyper-V First Aid Kit Troubleshooting 5 Common Issues" brought you by Altaro Software. Brien Posey is the author for this eBook and he covers how to troubleshoot and fix various issues related to:
Storage
Permissions
Live migration failure
Backup
High availability
Any time you encounter any issues with your Hyper-V infrastructure, you can refer to the Hyper-V First Aid kit, and easily diagnose what your problem is.
1.

Download the Hyper eBook A Hyper-V First Aid Kit Troubleshooting 5 Common Issues from here
2.

Register for the Webinar "What's new in Windows Server 2016 Hyper-V" from here