Download Updated SCCM ConfigMgr Toolkit for Server Client-side Troubleshooting Configuration Manager? Recently, Microsoft updated the SCCM ConfigMgr toolkit.
People reported that the old download link for the SCCM toolkit is not working anymore. Microsoft updated SCCM/ConfigMgr toolkit at the new download location. Download the updated SCCM ConfigMgr Toolkit from here.
I installed the updated SCCM toolkit on SCCM vNext TP4 (version 1511) primary server. All the tools inside the toolkit are working fine with SCCM vNext 1511.
I posted the detailed walk-through of these tools in a previous post here (All in One ConfigMgr SCCM 2012 R2 Tool Kit Guide). How to use SCCM Toolkit is explained in the post mentioned above.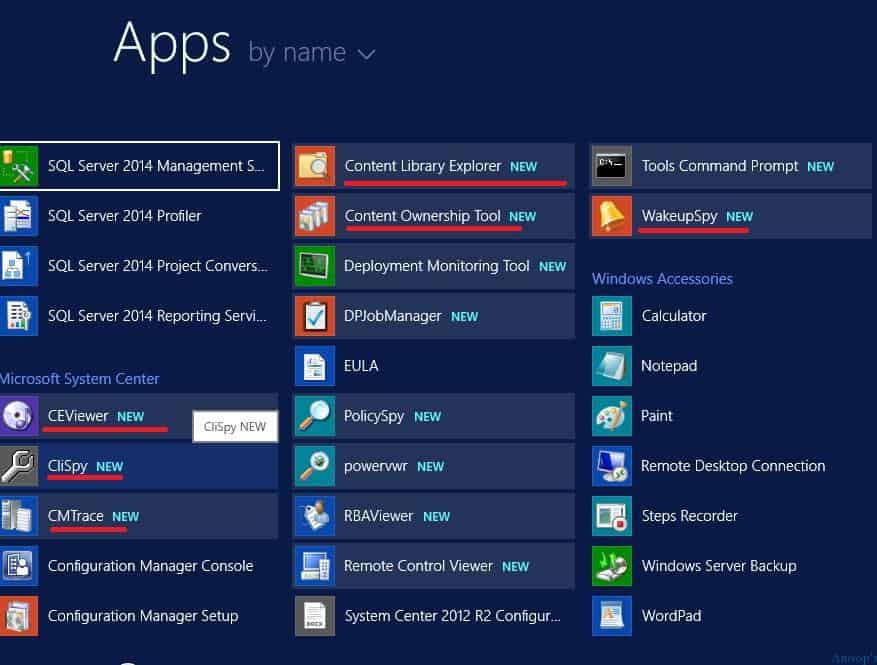 The tools like CEViewer.exe, ContentLibraryTransfer.exe, RBAViewer.exe, DeploymentMonitoringTool.exe, PolicySpy.exe, etc..have been updated recently as per the digital signature of the files in the toolkit. 20th November 2015 is the timestamp of CEViewer (as you can see in the following screenshot).
Download Updated SCCM ConfigMgr Toolkit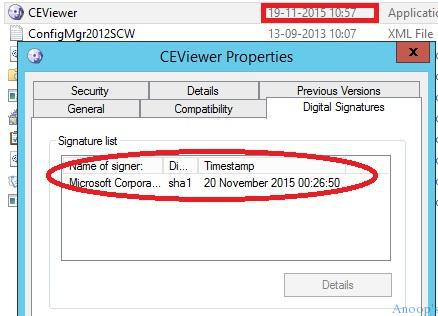 As I mentioned above, I've tested most of the tools in SCCM/ConfigMgr toolkit on SCCM/ConfigMgr vNext TP4 (1511) primary site server and client. I found those are working without any issue.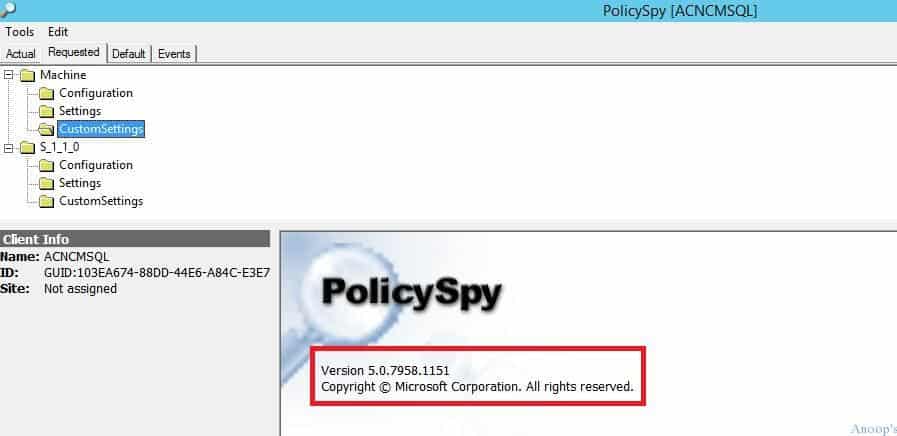 The latest version of the Policy spy tool is 5.0.7958.1151.
Resources
SCCM Related Posts Real World Experiences Of SCCM Admins (anoopcnair.com)

Author
Anoop is Microsoft MVP! He is a Solution Architect in enterprise client management with more than 20 years of experience (calculation done in 2021) in IT. He is a blogger, Speaker, and Local User Group HTMD Community leader. His main focus is on Device Management technologies like SCCM 2012, Current Branch, and Intune. E writes about ConfigMgr, Windows 11, Windows 10, Azure AD, Microsoft Intune, Windows 365, AVD, etc…