Download Windows Server 2012 R2 RTM Free eBook PDF Version? Microsoft had released another free eBook for server 2012 R2 release. The author of this book is Mitch Tulloch. There are 11 chapters and 242 pages. In this book author talks about are loads of existing features of Windows Server 2012 and new features included in the Windows Server 2012 R2.
The best part of this book is, in each chapter, it explains the existing features of Windows Servers 2012 in the section named "Previous enhancements to ____".
Then he continues with Windows Server 2012 R2 enhancements. Apart from this if you want to know new features included in Windows Server 2012  R2 then the following link is the best place to start with http://technet.microsoft.com/en-us/library/dn250019.aspx.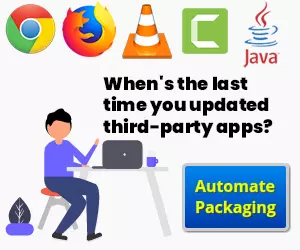 Download free eBook PDF version from here. More details about eBook release here.
Some other list of Windows Server 2012 R2 new features :-
Windows Server 2012 R2 Work Folders
Windows Server 2012 R2 Desired State Configuration
Windows Server 2012 R2 Write Back Cache
Windows Server 2012 R2 Deduplication on running VMs
Windows Server 2012 R2 Storage Tiering
Windows Server 2012 R2 Storage Pinning
Windows Server 2012 R2 Parallel rebuild
Windows Server 2012 R2 Workplace Join
Windows Server 2012 R2 Multitenant VPN gateway
Windows Server 2012 R2 Windows Server Essentials role
Windows Server 2012 R2 Hyper-V Gen2 VMs
Windows Server 2012 R2 Hyper-V VM Direct Connect
Windows Server 2012 R2 Hyper-V Extend replication to a third site
Windows Server 2012 R2 Hyper-V Replica frequency options
Windows Server 2012 R2 Hyper-V Compression for faster migration
Windows Server 2012 R2 Hyper-V Online VM exporting and cloning
Windows Server 2012 R2 Hyper-V Online VHDX resizing
Windows Server 2012 R2 Hyper-V Storage QoS
Windows Server 2012 R2 Hyper-V Dynamic Memory support for Linux
Windows Server 2012 R2 Hyper-V Shared VHDX
63 Episodes Of Free Intune Training For Device Management Admins HTMD Blog (anoopcnair.com)