How to Extend the Functionality of Microsoft SCCM and Intune with Patch Connect Plus. In earlier blogs, we discussed some of the features of Patch Connect Plus, such as application and update management for Microsoft Endpoint Manager. In this post, we'll look at 5 reasons why you should consider adopting Patch Connect Plus to manage third-party updates and applications to your endpoints.
Introduction Extend the Functionality
As enterprise admins using both Microsoft SCCM and endpoint manager daily, we know how hectic workflows can get while managing many endpoints in your iT network.
Fortunately, solutions like Patch Connect Plus have made SCCM and Intune management a unified experience, thereby offsetting the limitations of traditional patch management. Read more to learn how!
5 ways SCCM and Intune users can benefit from Patch Connect Plus
1. Automate your workflows
Patch Connect Plus lets you automate the bulk of third-party apps and update management, allowing you to focus on other areas that really need your attention. Extend the Functionality of SCCM and Intune.
The solution scours through vendor's websites on a cyclic basis to fetch the latest third-party updates before publishing the required update files to Microsoft SCCM and Intune, based on the applications scanned across the network.
In the case of SCCM, patches published to the WSUS server are automatically made available from the SCCM console through the SCCM-WSUS syncs initiated periodically.
2. Expanding repository of third-party apps and updates
Patch Connect Plus utilizes a large repository of third-party patches and applications for both SCCM and Endpoint Manager. This saves considerable amounts of time and effort that manually scans the network, fetches, and prepares updates before carrying out the deployment.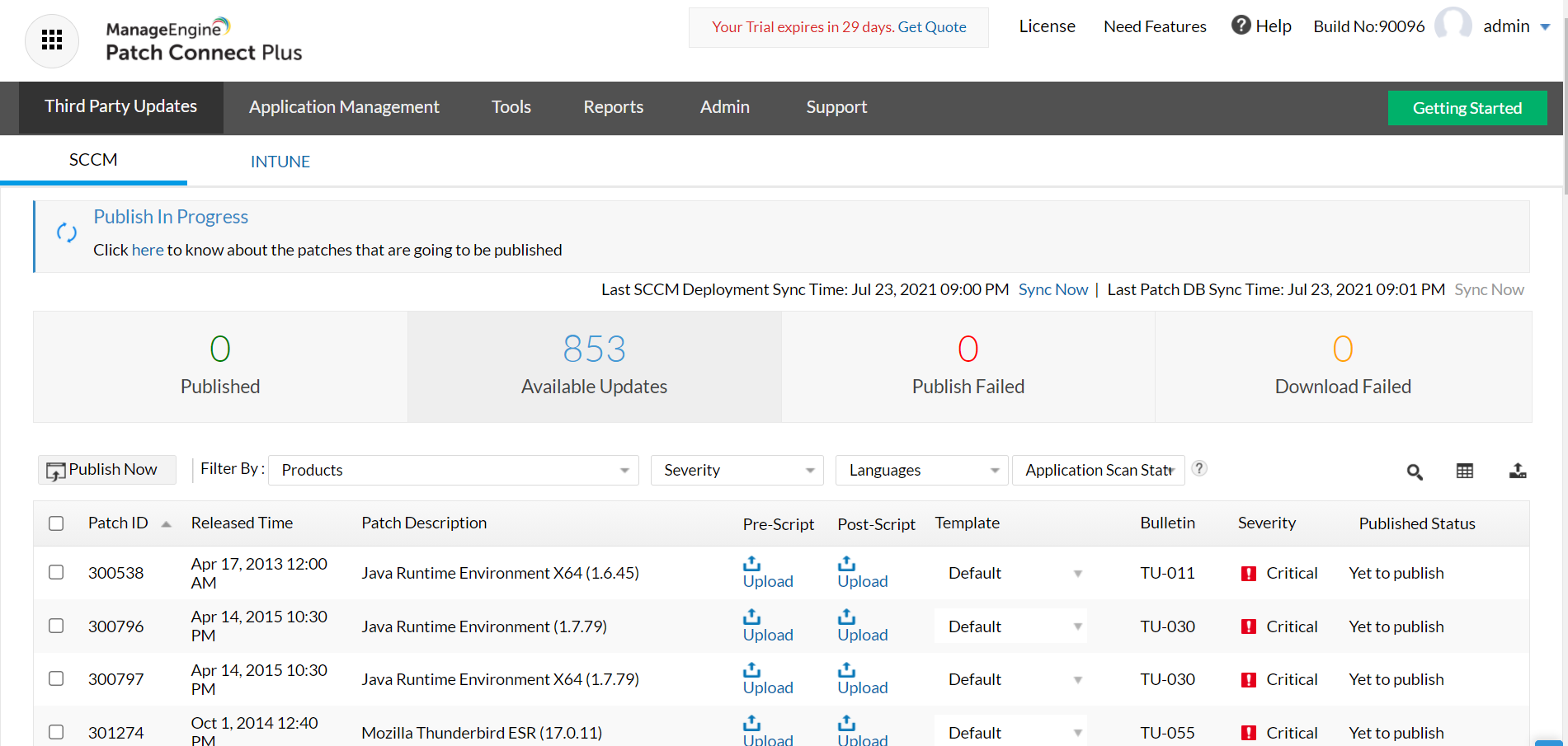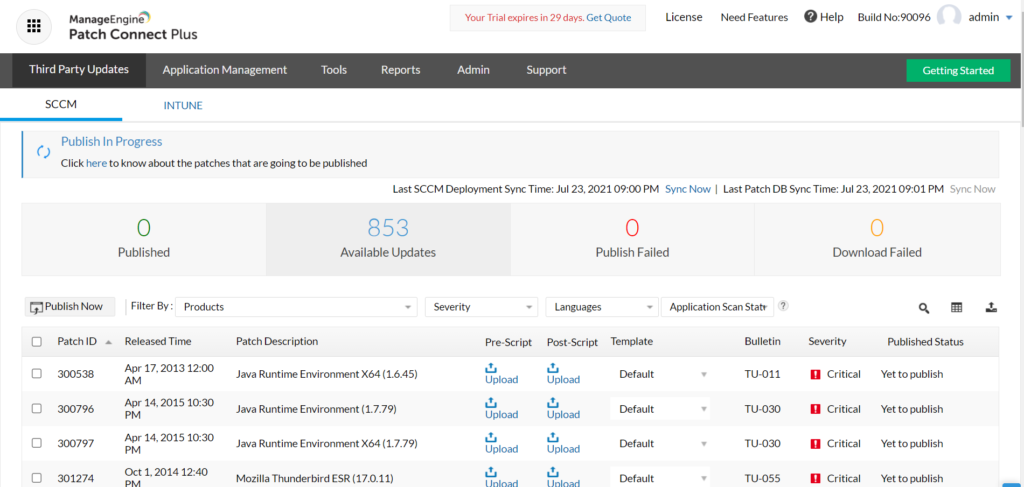 3. Customize deployment on the go
Customizing the deployment of applications and updates around your specific business needs can be key to avoid disrupting end-user productivity. In a nutshell, deployment customization involves exerting granular control over the deployment process.
Patch Connect Plus lets you attach custom Pre and Postscripts while deploying third-party updates or applications. Alternatively, you can select from the list of available and personalized deployment templates created to suit your business goals.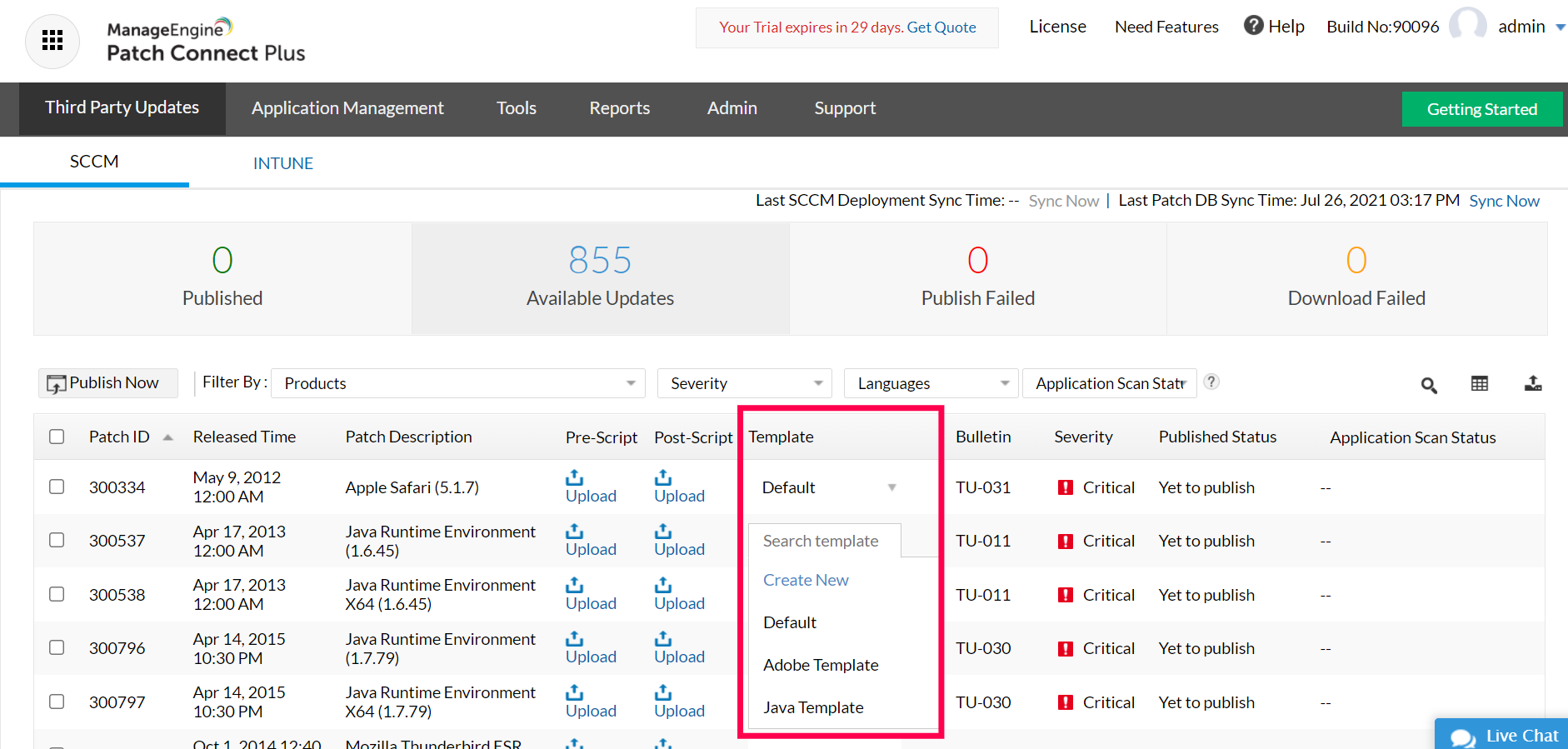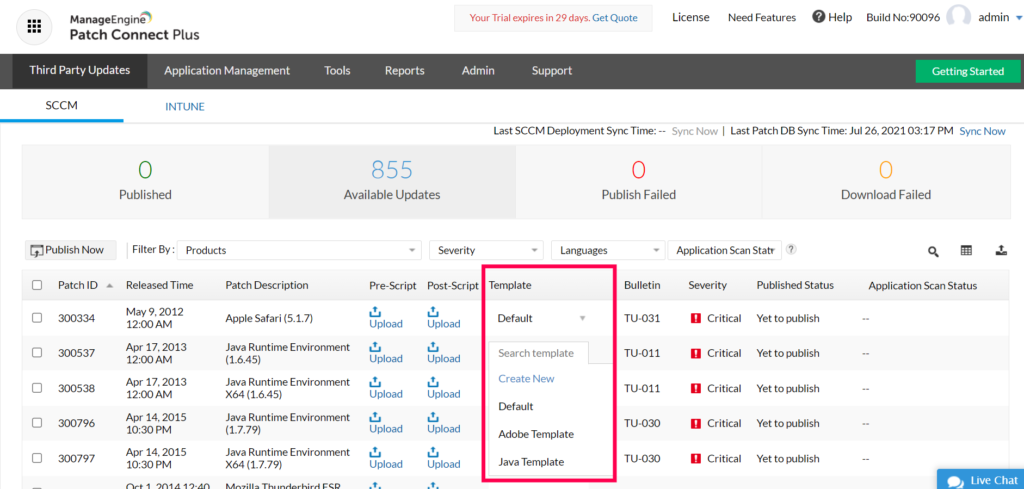 4 Improved security
Patch Connect Plus now supports 2-Factor Authentication as an added security feature. This feature effectively prevents malicious users from gaining access to your administrative accounts. To learn more about the security benefits, head over to their official documentation.
5 Administrative tools
With the integrated Admin Tools (Right-click tools) functionality built into the product, sys-admins can perform a range of administrative tasks such as client management and troubleshooting right from the product console, thereby eliminating the need for another extension specific to client administration. This approach is essential to saving costs and complexity in the long run.
Download the free trial
Patch Connect Plus offers a fully functional trial for product users to get a hands-on approach before purchasing the solution. Download Patch Connect Plus and get access to thousands of updates, applications, and templates right away!