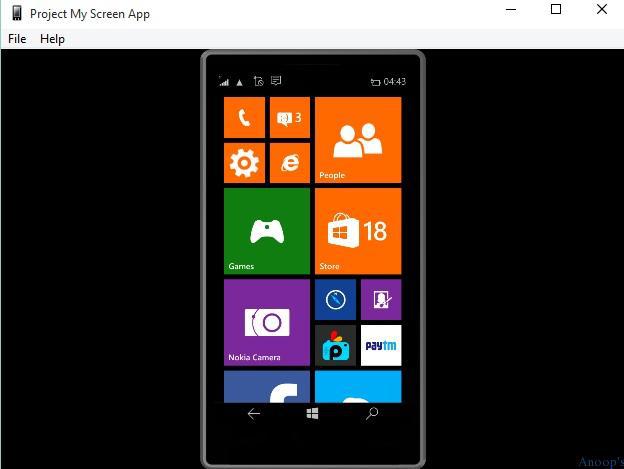 During the demos, We may need to project or mirror the Android, iOS and Windows mobile devices screens to our windows desktop or laptop. I struggled a bit to get this working during the demos and it's bit annoying. With the release of Microsoft Intune and mobile management capabilities of SCCM 2012, we have more requirement of mirroring the screens of Android, iOS and Windows devices screens. In this post, I'll try to explain how do I perform mirroring during the demo sessions.
How to Mirror or Project Windows Mobile Devices to Windows Machines?
For Windows mobile phone devices it's pretty straight forward. If you want to project your phone screen to an external display but are unable to connect to a wireless device, you can use a USB cable to connect to a Windows device. Download Project My Screen App for Windows Phone. This is totally free application !!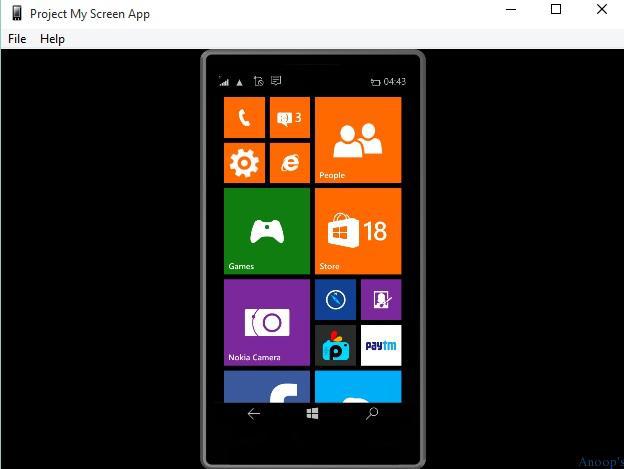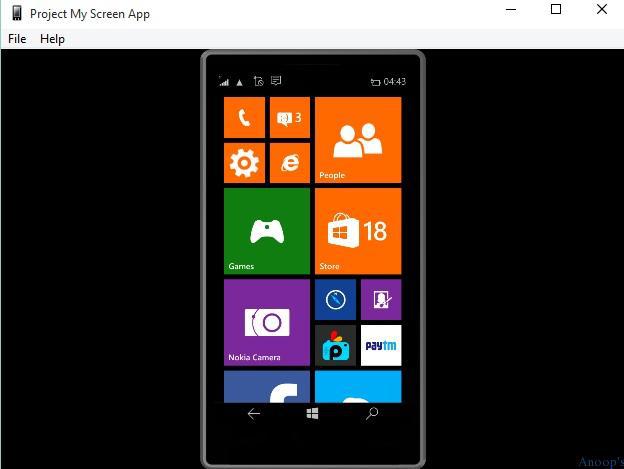 Some of the useful shortcut key combinations of Microsoft's project My screen application.
F1 – help
ESC – Quit to Windowed Mode
B – Toggle background image on or Off
E – Toggle expanded screen mode
F or Alt-Enter -Toggle FULL Screen Mode
R – Display current frame rate
Left Arrow Key – Force Device orientation to landscape left
Right arrow Key – Force Device orientation to landscape Right
Up/Down arrow key – Force device orientation to portrait up
Spacebar – to Reset Device orientation (automatically follow phone)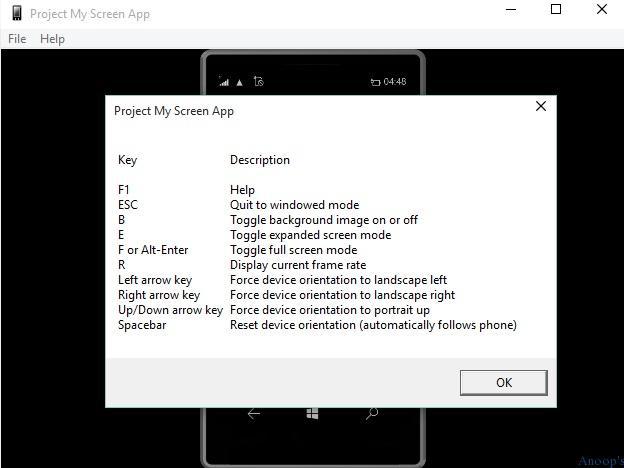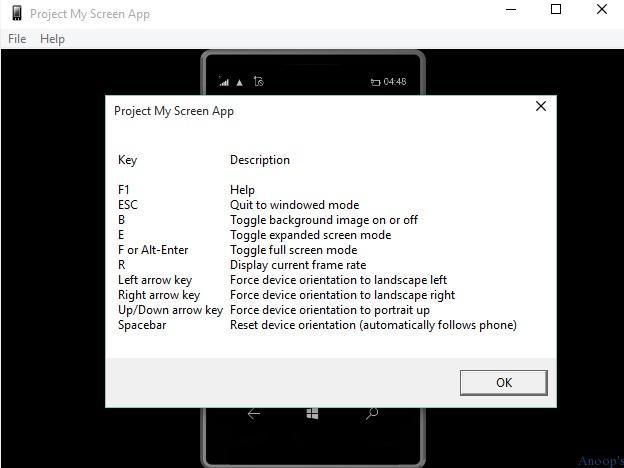 How to Project or Mirror iOS devices like iPad, iPhone to Windows Desktop or Laptops?
I tried couple of other applications to do the mirroring of iPad to windows machine, however I felt Annotate is easy to use. I must warn you this is not a free application. You need to pay for it. The Annotate Mirror Client needs to be installed on your computer to enable several features such as mobile interactive whiteboard, screen mirroring, screen cast recording, and remote desktop. More details about Annotate Mirror Client here. You can also try the experience with the trail version of this mirroring application. All these devices should be connected to same WiFi network to have annotate screen mirror working.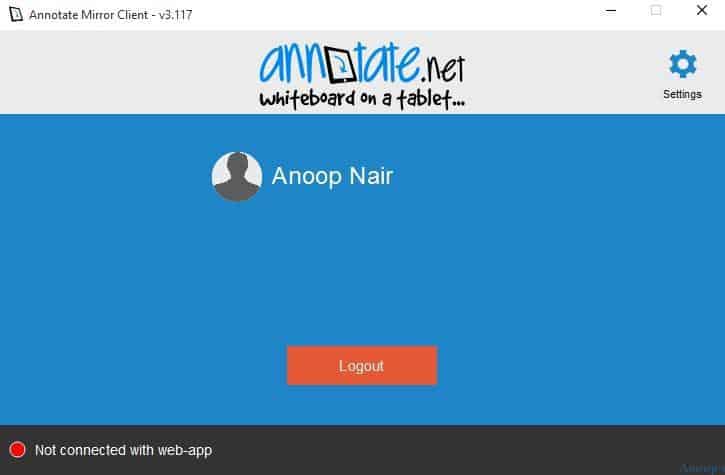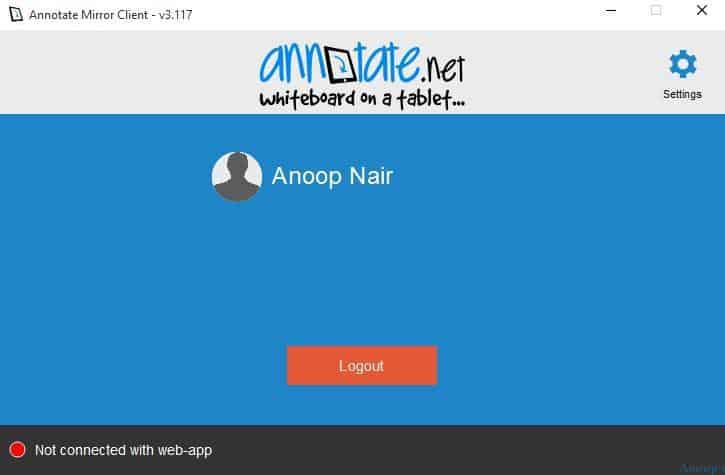 The best part of Annotate is we don't need to install any application on iPad or any of the iOS devices to start mirroring the screen to Windows desktop or laptop. The process is very straight forward, tap and bring up the AirPlay menu from iPad and connect to the the device name similar to "Annotate:ANOOP". Once connected enable the mirroring option.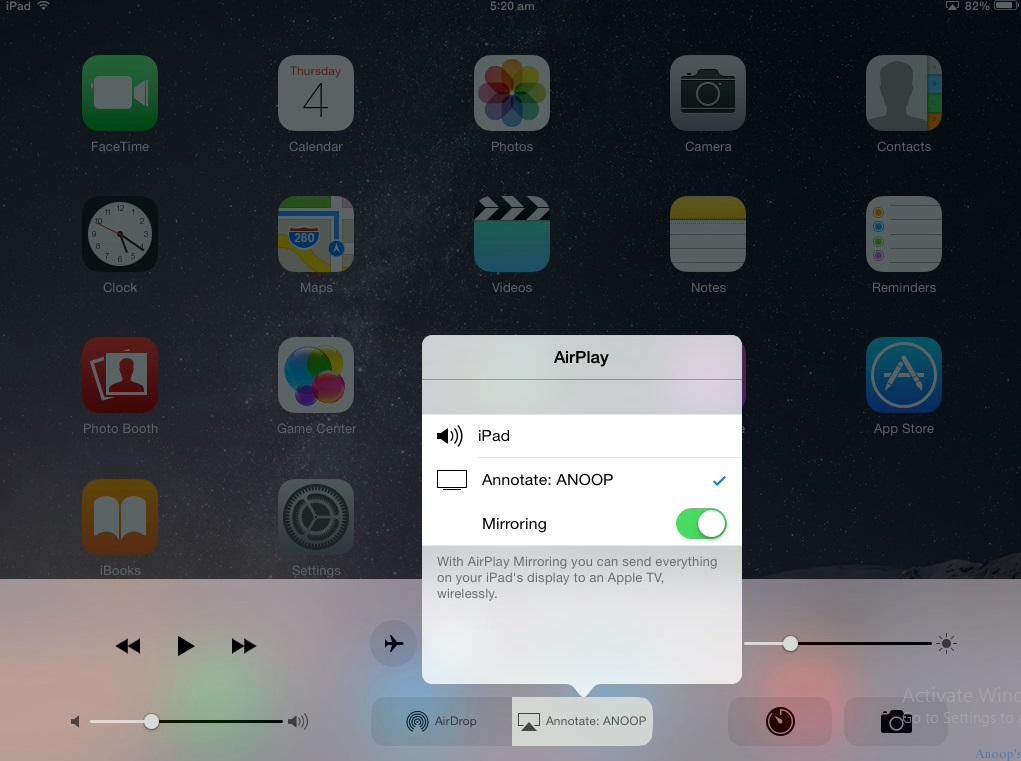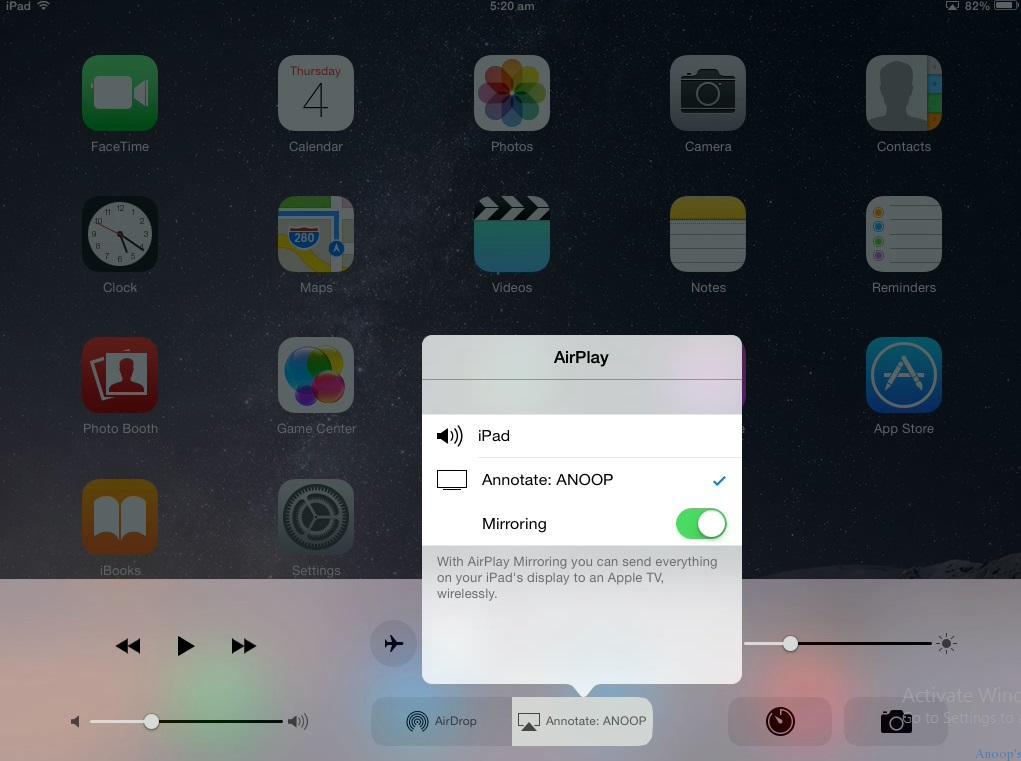 How to Project or Mirror Android devices to Windows Desktop or Laptops?
Annotate Mirror Client is one I use for the mirroring of Android mobile phones. As mentioned above, you need to get the license for projecting/mirroring Android and iOS devices with same application. It's better to take an yearly license.How to connect Android phone to Windows laptop using Annotate? Tap and bring down the quick shortcut from your android device then tap on "Cast Screen" option. Cast Screen option in your android device will show you the devices nearby which you can connect to have screen cast. Select the device starts with "Annotate:ANOOP" and you're done !! Your android phone started mirroring.
All these devices should be connected to same WiFi network to have annotate screen mirror working.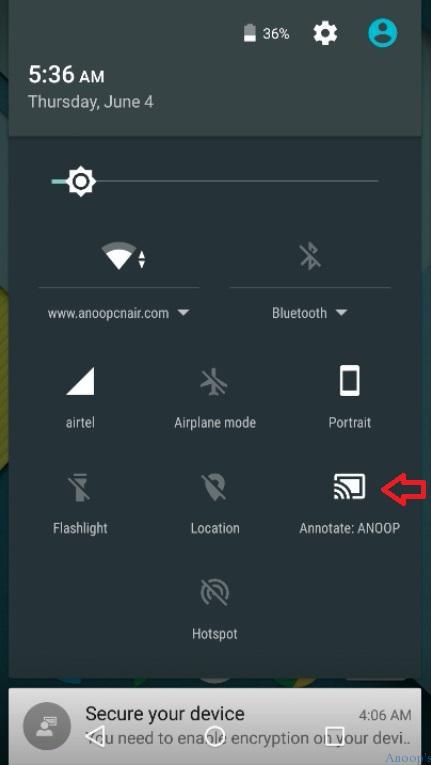 If your Android phone doesn't have CAST option as mentioned below. You may need to install chrome cast (Renamed to Google Cast :)) application from Google Play !