Let's go through the HTMD Meetup Telegram WhatsApp Community Links | Groups and join the online community.
IMPORTANT Use HTMDForum.com to ask questions and questions stay on the website itself. It won't get removed automatically.
HTMD Meetup Community Link
Join https://www.meetup.com/htmdin/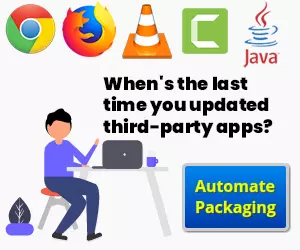 Terms of using this HTMD Web sites and Groups are also linked together
https://www.anoopcnair.com/terms-and-conditions/
Rules
✅ Only SCCM (AKA ConfigMgr) Intune jobs and Technical discussions are allowed in the following group ! 😍💖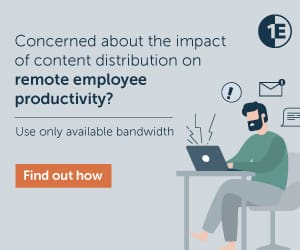 ❌ Exam Dumps discussions are NOT allowed in the group.
❌ No hate or Disrespectful discussions allowed in the group.
✅ If you are in doubt to post or not to post in this group, contact 👨‍💼 Admins to get clarification.
No Spam ▶▶▶▶ Spam topics are not allowed in this group! Avoid non SCCM / Intune / Device Management topics
No hate speech or bullying ▶▶▶▶ Make sure everyone feels safe. Bullying of any kind isn't allowed, and degrading comments about things such as race, religion, culture, sexual orientation, gender or identity will not be tolerated.
Respect everyone's privacy ▶▶▶▶ Being part of this group requires mutual trust. Authentic, expressive discussions make groups great, but may also be sensitive and private. What's shared in the group should stay in the group.
Be kind and courteous ▶▶▶▶ We're all in this together to create a welcoming environment. Let's treat everyone with respect. Healthy debates are natural, but kindness is required.
Do Not Ask for Exam Dumps ▶▶▶▶ Exam Dumps discussions are NOT allowed in the group. It's against rules of the groups.
Do Not Call others in the group ▶▶▶▶ It's not allowed to call others in the group. It's just for sharing technical knowledge and helping each other.
Do not forward ask for the fund and Financial Help ▶▶▶▶ It's not allowed to ask for funds and financial helps through this group.
Do Not Ask Same Questions in All the Groups ▶▶▶▶ It's not allowed to ask the same technical question in more than one Whatsapp group if you are part of many.
HTMD Community Telegram WhatsApp Group Links
Telegram SCCM Intune Technical Discussions
https://t.me/joinchat/Q9lE6G1_BO_bGq97
Telegram Group
SCCM Intune Jobs
https://t.me/joinchat/SIKr3OugR2FQ-Ej9
WhatsApp Intune Professional
https://chat.whatsapp.com/CSw8CCBaoAx58wnVC5XwMb
WhatsApp SCCM Professional
WVD Telegram User Group
Join HTMD Teams Community
Use the Microsoft Form to request join the HTMD Teams Community ()
https://forms.office.com/Pages/ResponsePage.aspx? (not opened for now)
Facebook Page
Facebook Page ConfigMgr Intune – https://www.facebook.com/howtomanagedevicesSCCMIntune
Instagram Page
Instagram Page for Device Management – https://www.instagram.com/how_to_device_management/
SCCM Facebook Group
SCCM Facebook Group – https://www.facebook.com/groups/ConfigMgr2012/
Intune Facebook Group
Intune Facebook Group – https://www.facebook.com/groups/IntuneSCCMDeviceMGMT
YouTube
YouTube – https://www.youtube.com/c/AnoopCNairSCCM?sub_confirmation=1
Signal Group for Intune and SCCM
Join – > https://signal.group/#CjQKIMTeyJcbCNH3klWxKAxcqMJ7CNsbGLp2y8lvfTVvMau1EhBjH44Br7881rNAoUkKjKjP