This post will teach you how to install WSUS for ConfigMgr Software Update Point (SUP). Let's see how to install WSUS on Server 2019 for SCCM SUP.
NOTE! Are– Looking for an Install New ConfigMgr Software Update Role Setup Guide| SUP | SCCM step-by-step guide?
Launch Server Manager
Launch Server Manager and select Role-based or feature-based installation
Click Next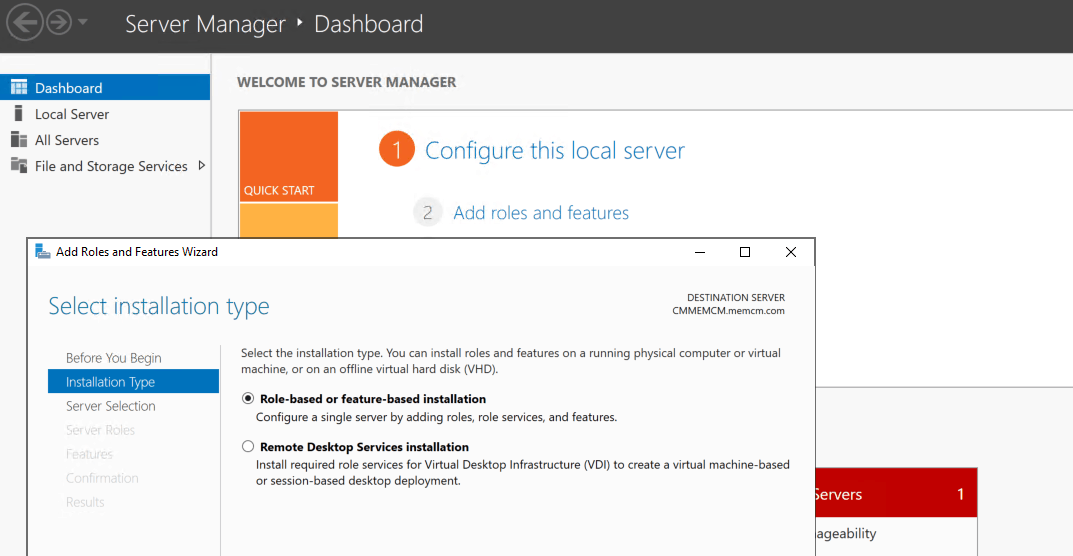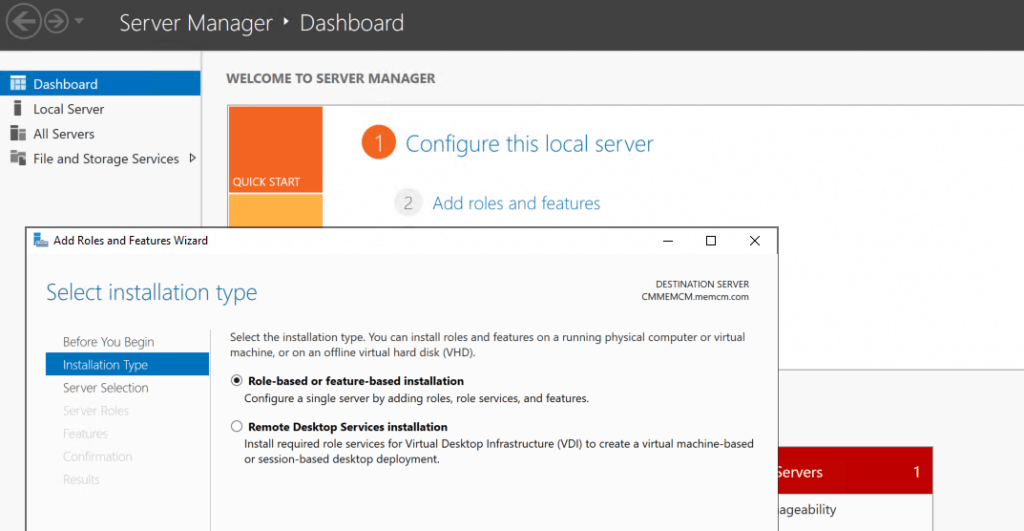 Select Destination Server
Select the destination server and click NEXT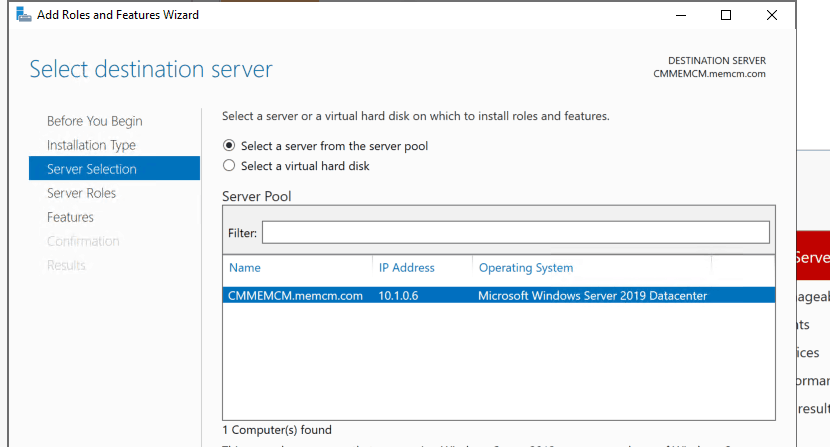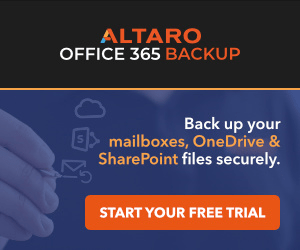 Select Server Roles
Select Windows Server Update Services from the server roles
Click on Add Features
Click on NEXT to continue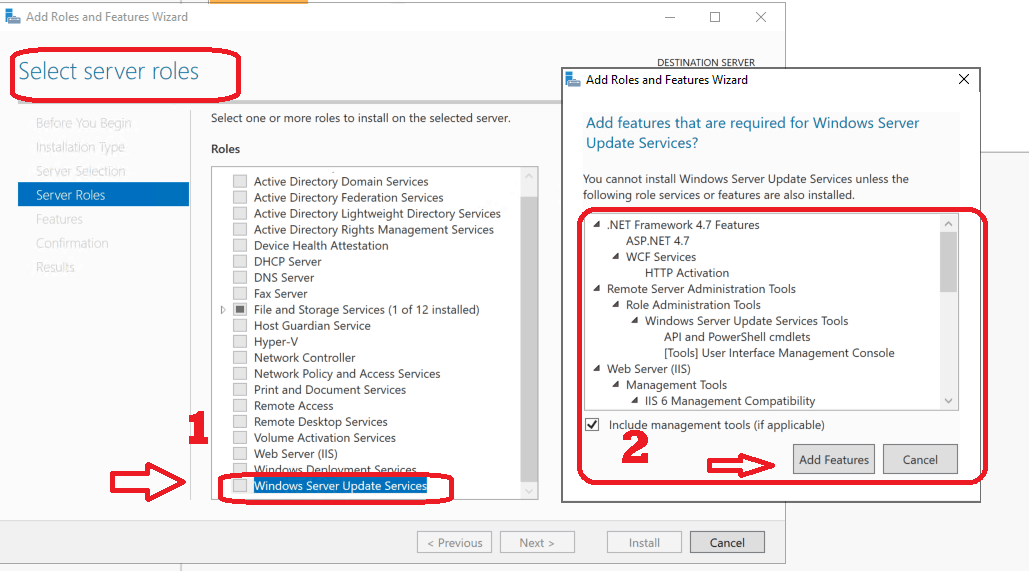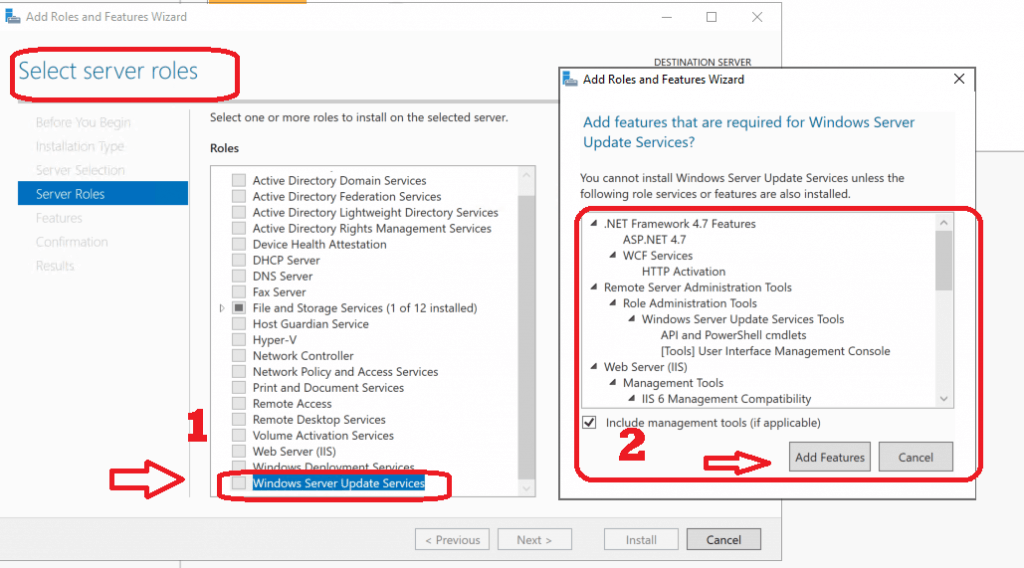 Select Features
We don't have to select anything on this page called "select the features."
Click on NEXT to continue.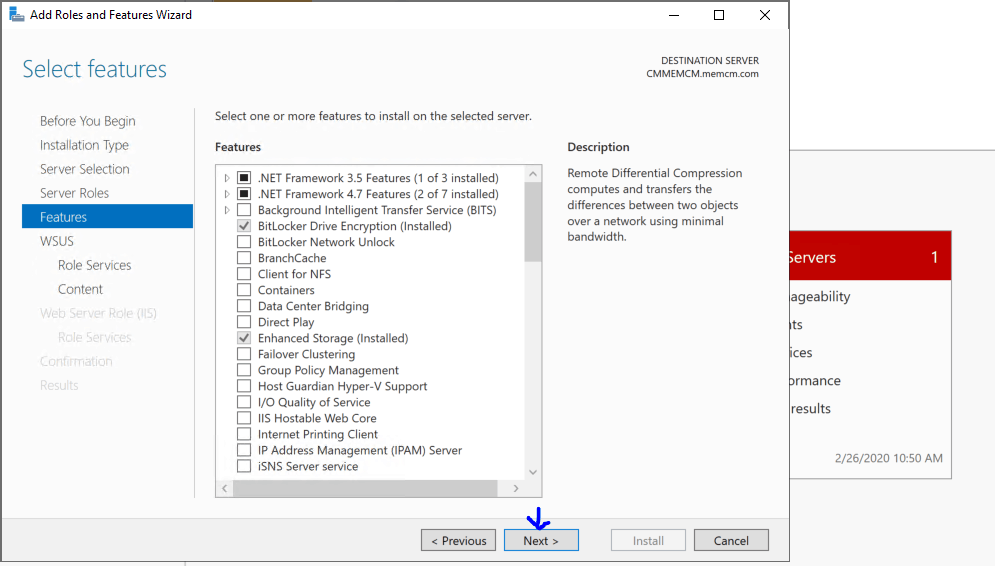 Windows Server Update Services
Click on NEXT to continue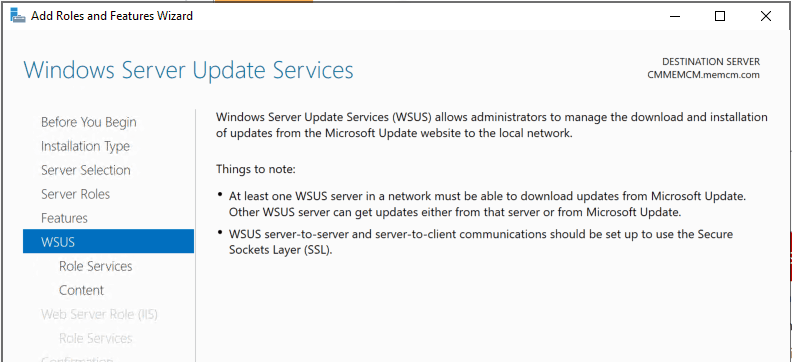 Select Role Services to Install WSUS
Select the role services to install for Windows Server Update Services (WSUS)

WSUS Services
SQL Server Connectivity

Click on Next to continue
NOTE! – Remote SUP site system role might or can be installed with WID connectivity. WID is Windows Internal Database.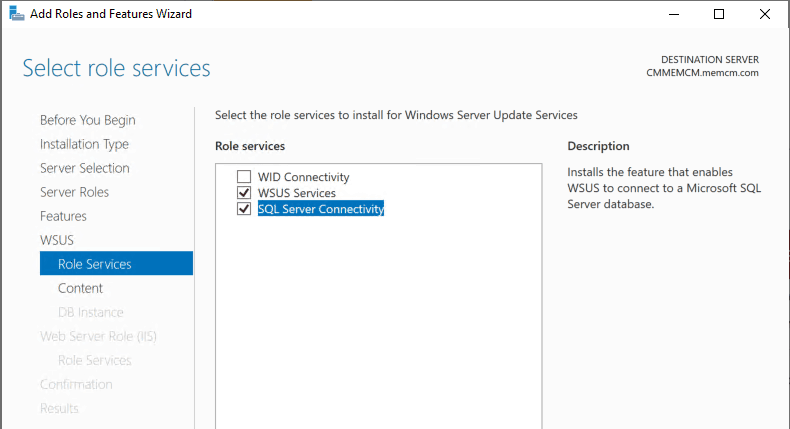 Content-Location Selection for WSUS
Select the content store location for WSUS content
Store Updates in the following location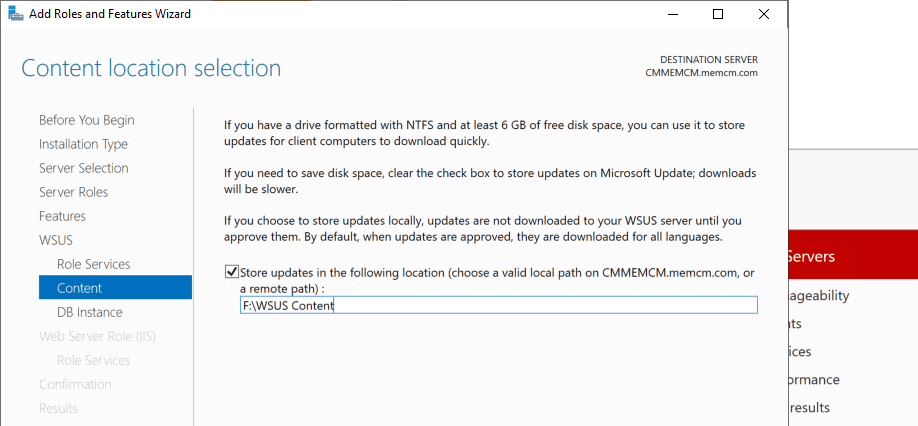 Database Instance Selection
Specify an existing database server (machine name\Instance name) to install the WSUS database
Enter the SQL Database name "SQLMEMCM.memcm.com"
Click on Check Connection

Successfully connected to the server

Click on the Next button to continue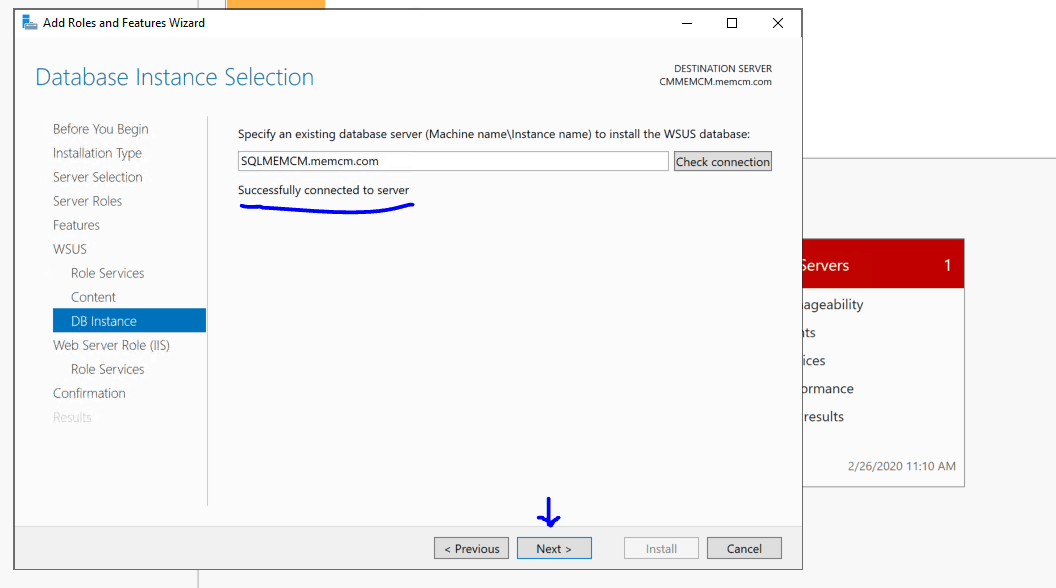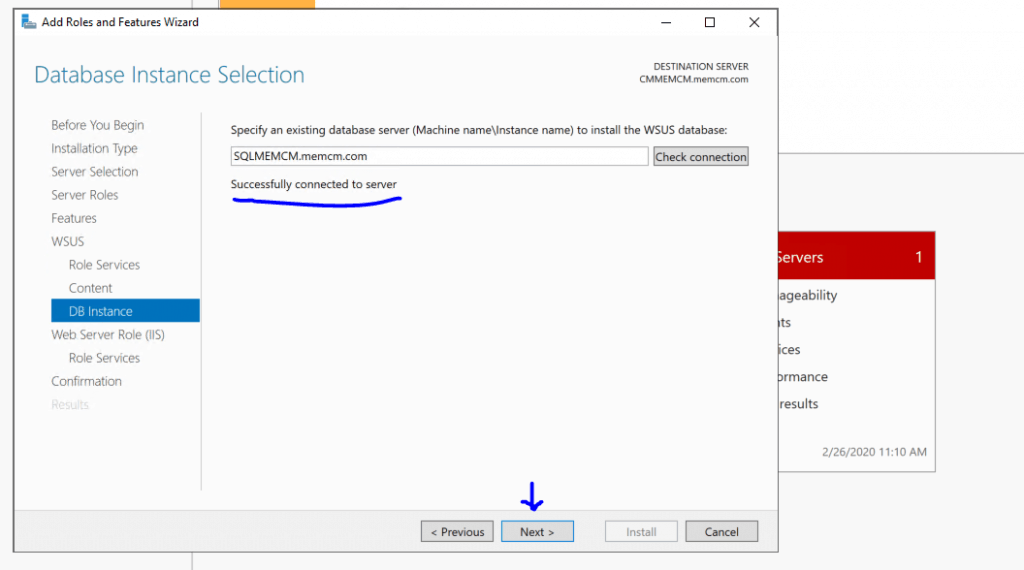 Web Server Role (IIS)
Click on NEXT to continue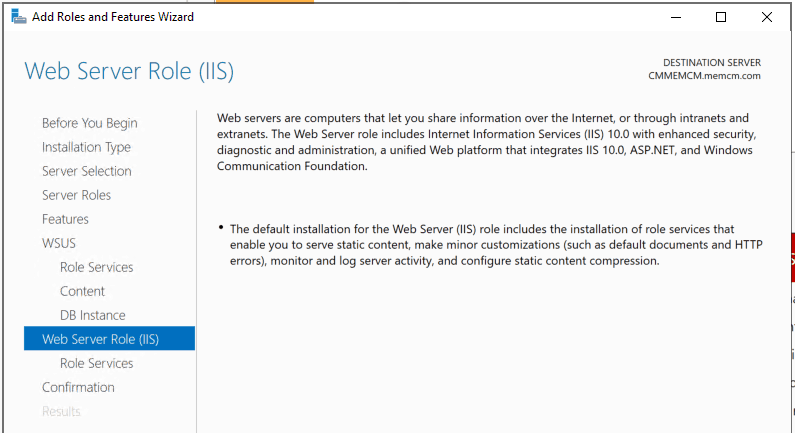 Select Roles Services for IIS
Click on NEXT with the default selection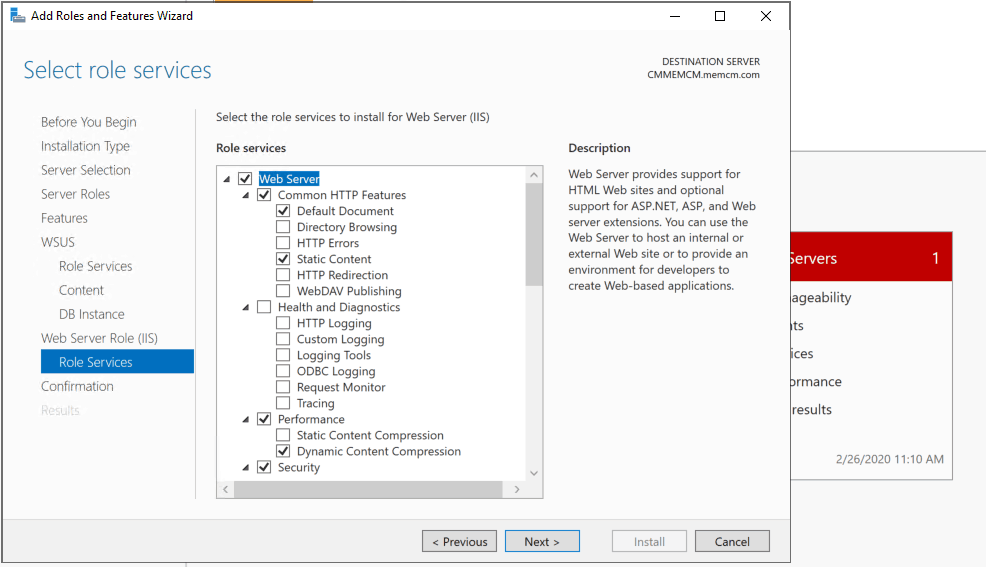 Install & Confirm Installation Selection
Confirm the selection
Click on the INSTALL button to start the installation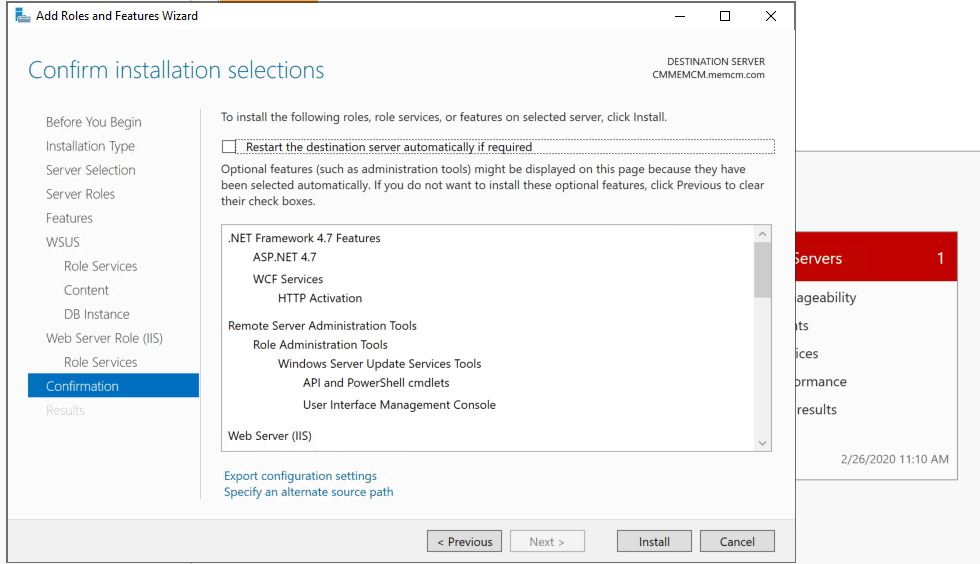 Results
Completed the WSUS installation for ConfigMgr | SCCM | MEMCM.
Click on the CLOSE button to finish the WSUS server setup for SCCM.
Don't Launch Post-Installation Tasks for WSUS. This shall be managed from SCCM Console.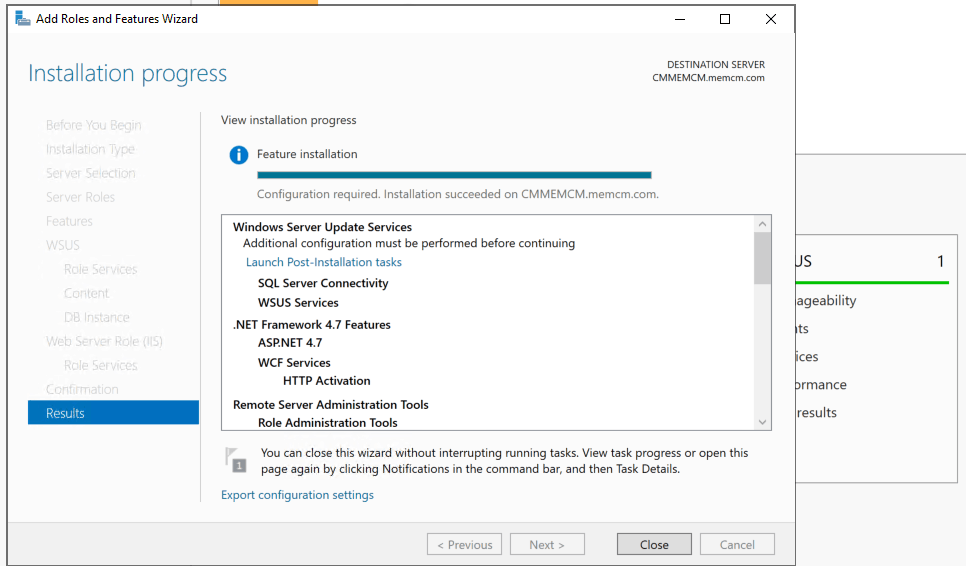 Complete WSUS Installation
Launch WSUS from Server Manager
Click on RUN

Progressing on the post-installation Task

Completed the Post Installation Tasks
Click on the CLOSE button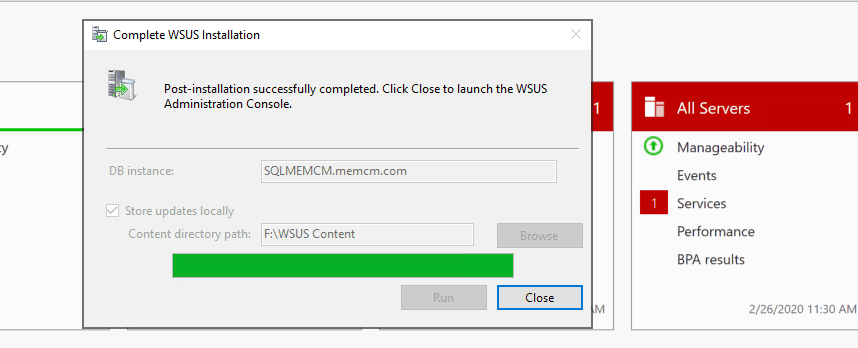 Cancel WSUS Configuration Wizard
Cancel the Windows Server Update Services (WSUS) Configuration, Wizard
Let SCCM Software Update Point (SUP) do the configuration for you!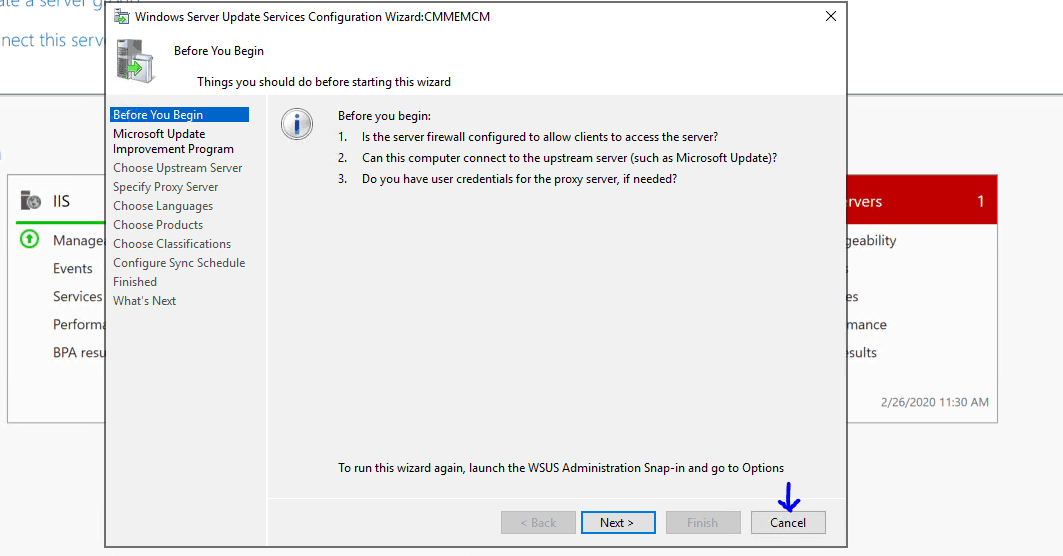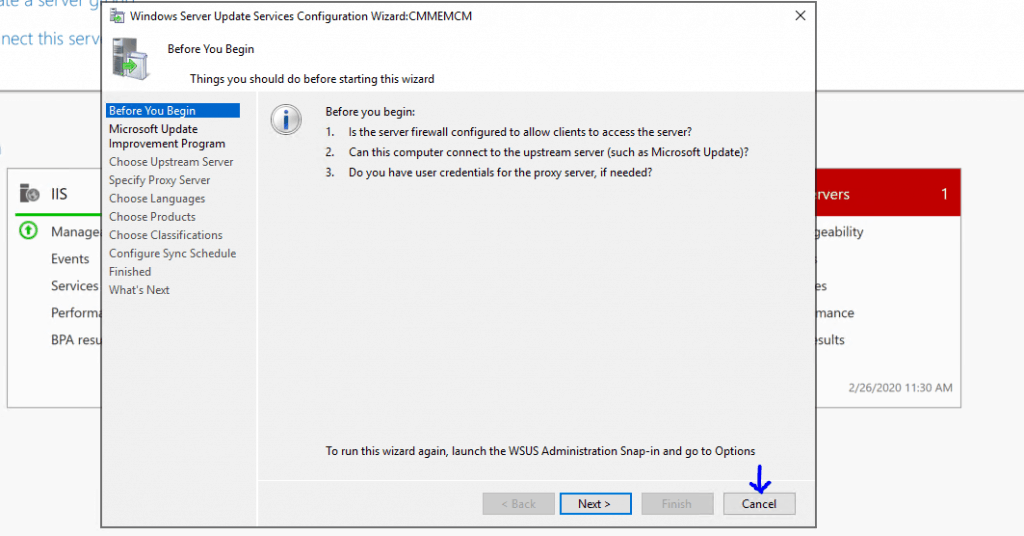 Completion – Install WSUS for ConfigMgr SUP
Windows Server Update Service (WSUS) console is launched successfully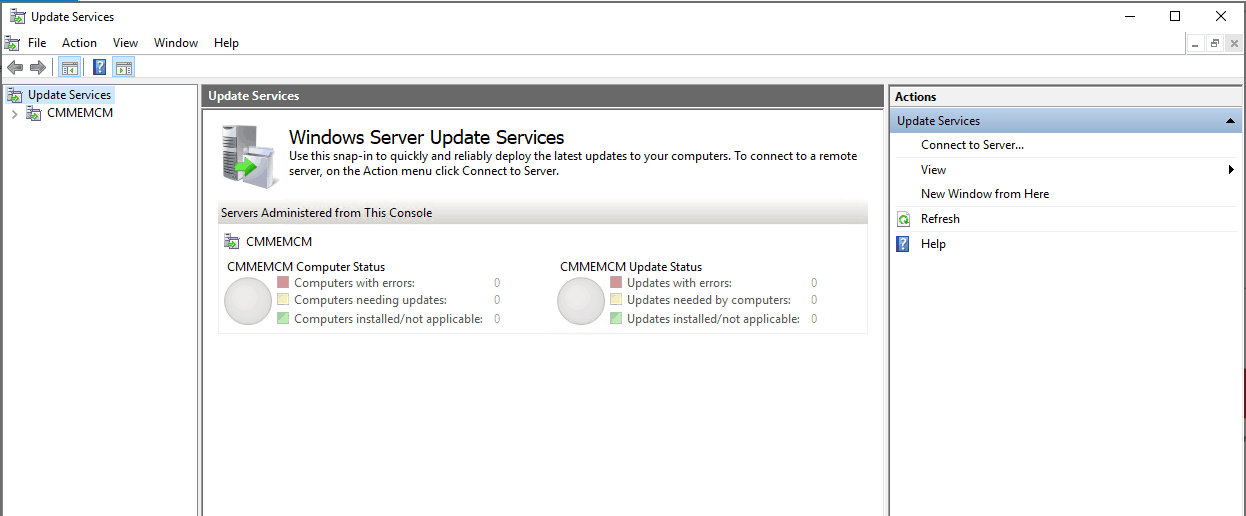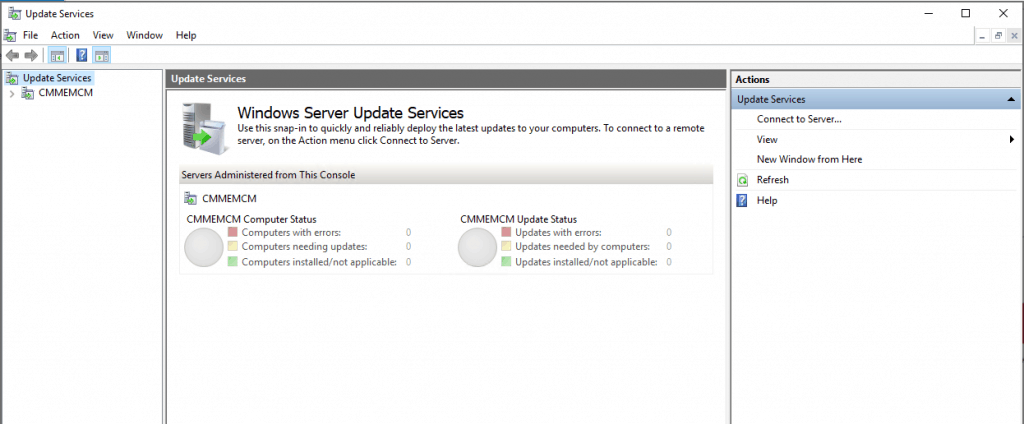 Here is the SUSDB database created by this activity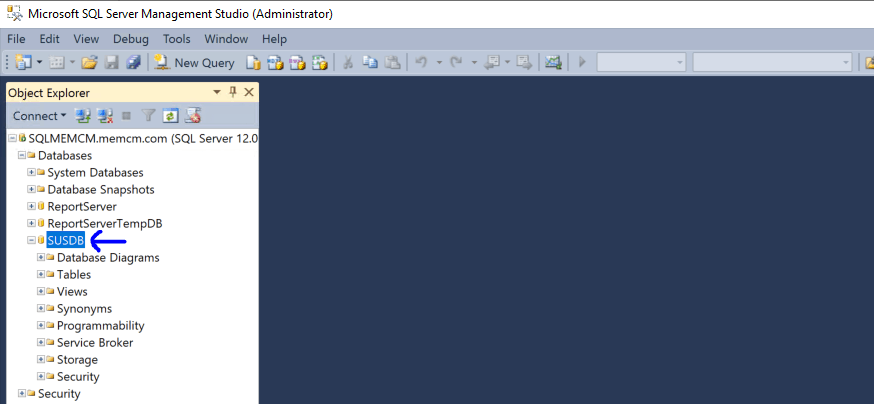 Resources