I'm sharing my
Intune
design and architecture experience in this post. The Intune Configuration spreadsheet will help you in your Intune design work. For Intune projects, below are the challenges faced by consultants.
Intune has many settings for different OS platforms. How to document these settings.
After implementation, How to hand over Intune configurations to the operations team
Introduction
In this post, you will go through a template which helps to manage constantly changing Intune settings. I have uploaded the spreadsheet to
GitHub
so that
Intune device management community
can contribute updating the spreadsheet.
This template has below worksheets which will cover different settings of Intune.
Overview of the Template
The "overview" worksheet has a matrix for quick navigation. Based on your selection, you will be navigated to appropriate Intune settings. All these settings are cross-referenced.
"Device Compliance policy" worksheet covers documentation for the MDM device rules and settings. MDM device must comply with these rules and settings. In this worksheet, OS applicability marked as "X" based on Device Compliance settings.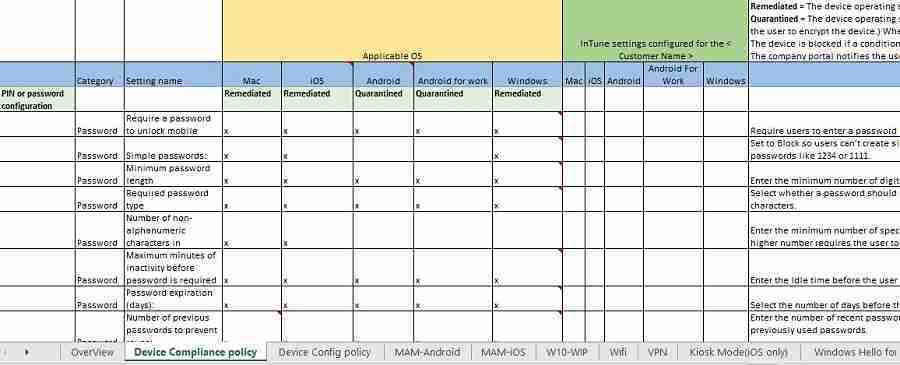 Device Config policy Settings
This worksheet captures the settings and features that you can configure on MDM devices. These settings are configured via profiles in Intune.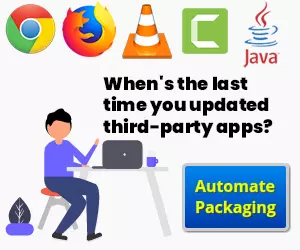 MAM- Android (Mobile Application Management) – Policies
MAM settings cover BYOD scenarios like preventing users from saving data to the device from the OneDrive app or block copy/paste, etc.
In this worksheet, Intune MAM settings for Android is divided into two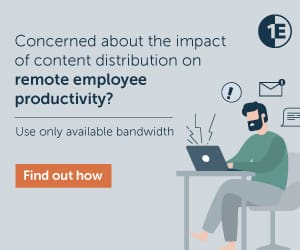 (1) Data relocation settings (2) Access settings.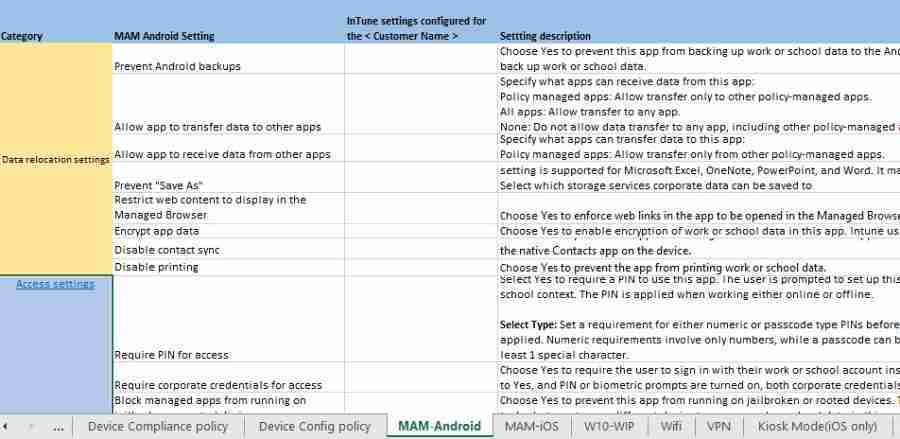 MAM- iOS – Configuration Settings
In this worksheet, Intune MAM settings for iOS is divided into two
(1) Data relocation settings (2) Access settings.
You can Download the Intune Configuration Spreadsheet from the above links.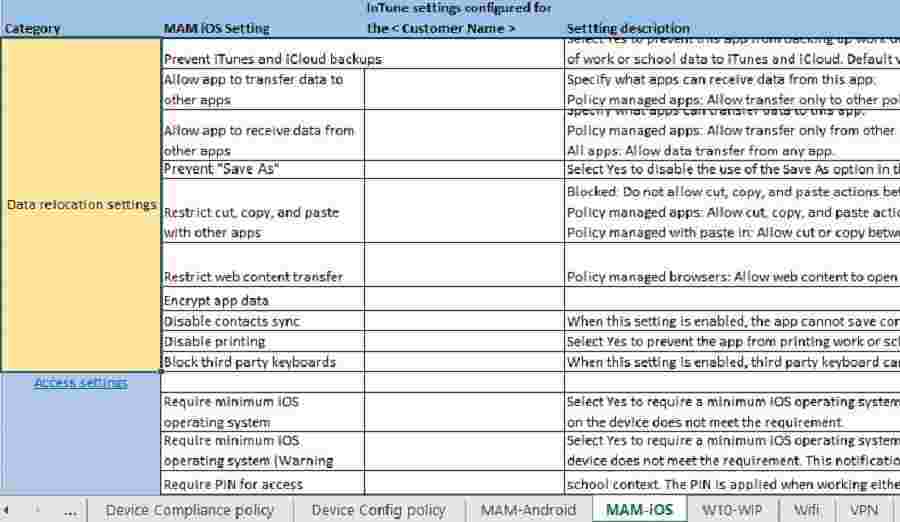 Windows 10 WIP Policy Configurations
This sheet covers Windows information protection (WIP) settings. These settings are applicable for Windows 10, version 1607 and later.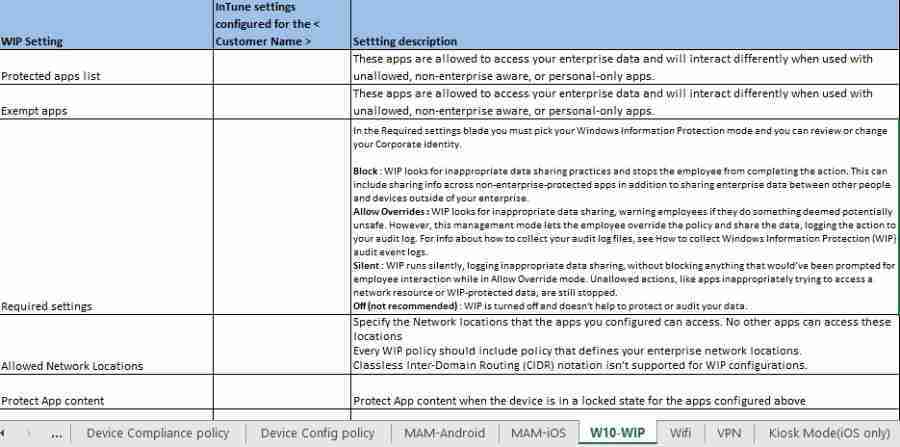 Intune Wi-fi Profile Configurations
This sheet covers Wi-Fi profile settings is also part of Intune Configuration spreadsheet.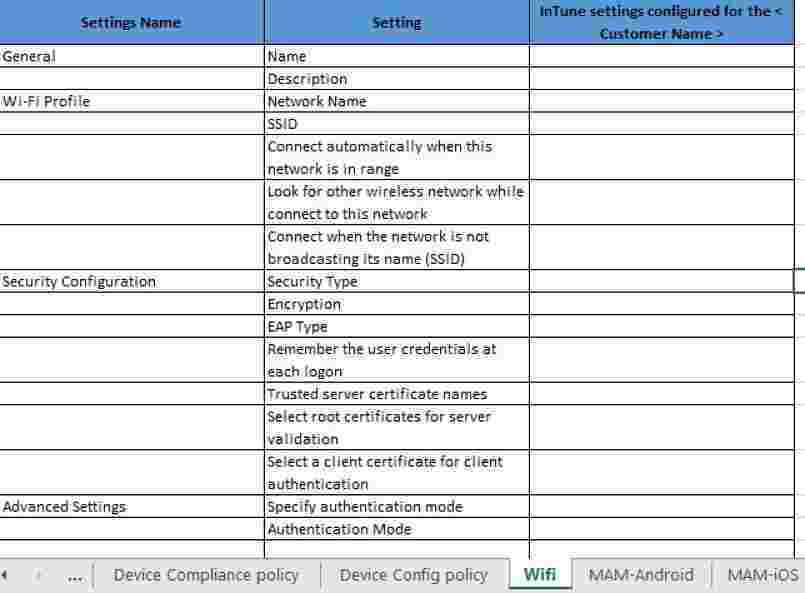 Intune VPN Profile Settings
Intune Configuration Policy spreadsheet covers VPN profile settings.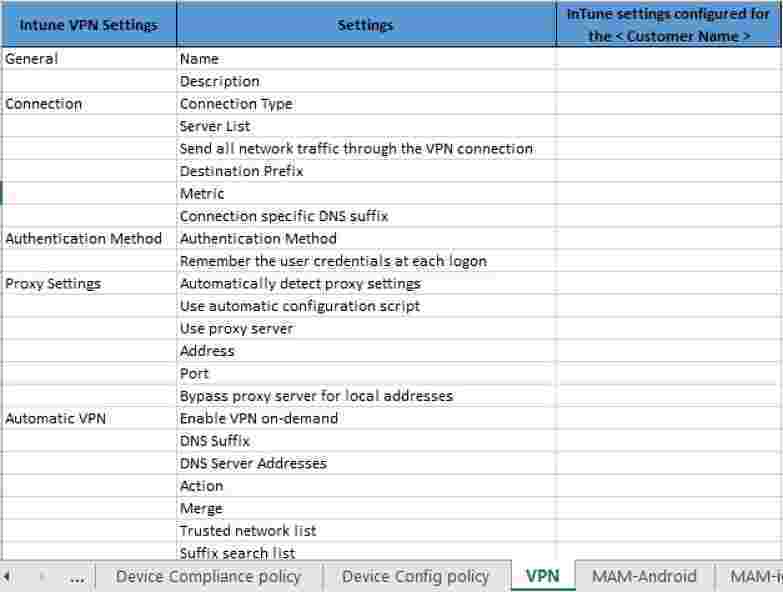 Windows hello for Business policy settings.
Windows Hello for Business settings included in Intune Configuration Policy spreadsheet.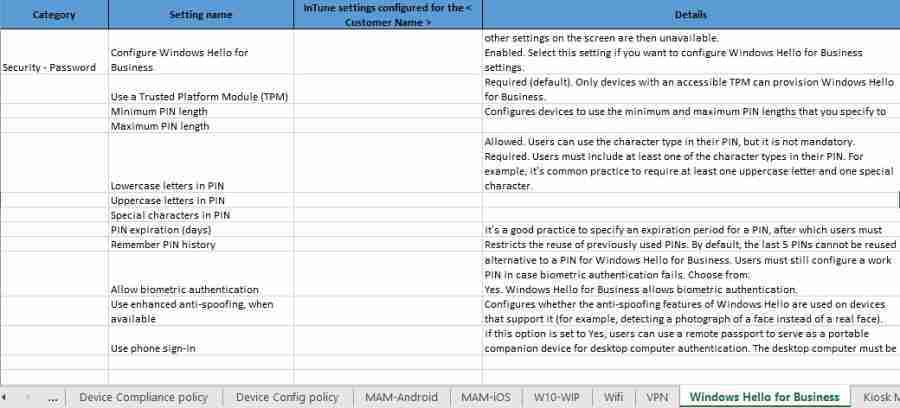 Kiosk Mode
This worksheet template is to document iOS Kiosk mode settings.
Download Intune Configuration Spreadsheet