Let's check the Intune filter evaluation report options available in the Endpoint Manager (a.k.a Intune) portal. The Intune filter evaluation options can help you with troubleshooting filter assignment related issues. Intune filters can become very complex, and the evaluation options would surely help to identify issues.
Intune filter reports are available in the Endpoint Manager portal. You have many options to troubleshoot assignment filter issues. Using filters, you can now combine a group assignment with the characteristics of a device to achieve the right targeting outcome.
Intune Filter Evaluation Report Option
You can also see the option to use Intune assignment filters to target apps policies only to Windows 10 Multi-session VMs. Let's check how to find more details on Intune filters:
Sign in to the Endpoint Manager admin center.
Select Devices > All Devices > select a device > Filter evaluation (preview).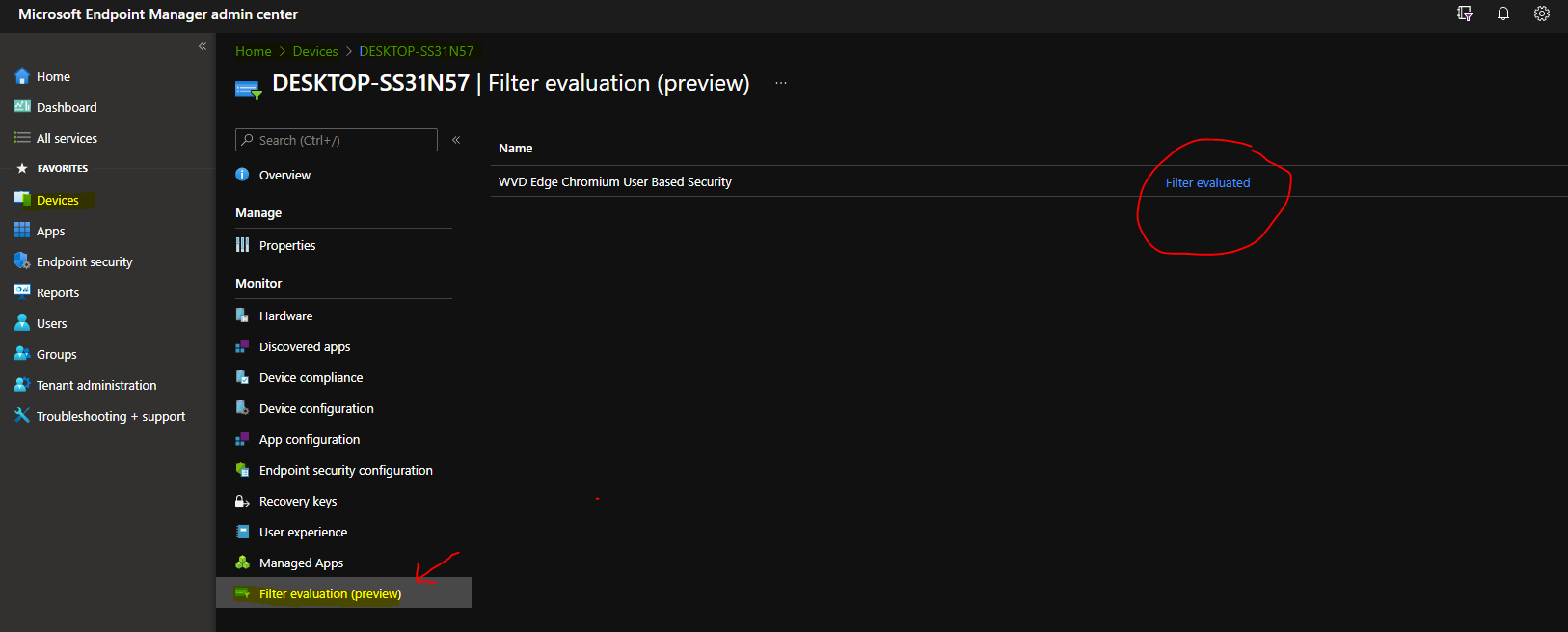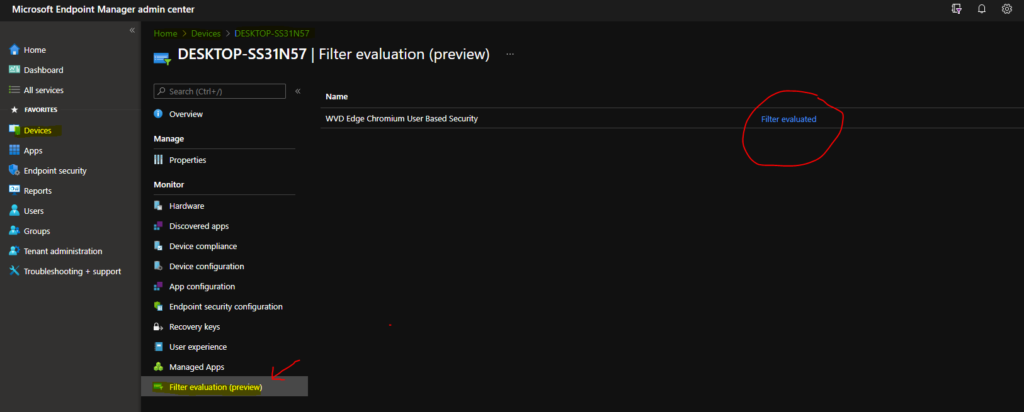 The following are the details that you can check from filter evaluation reports.

Filters (preview) – Windows 10 Single Session,
Mode – Include.
Evaluation result -> No Match (The device did not match all expressions defined in the filter).
Filter details – The details of the filter involved in the evaluation. Note: Filter details in this section are the currently configured values that may have changed since the last evaluation time.
Filter name – WEV2 – Windows 10 Single Session
Description – Azure VM Single session persisant VMs based on display name
Platform – Windows 10
Rule syntax – (device.deviceName -startsWith "Namaste")
Last modified – 12/23/2020, 10:26:44 AM
Properties used for evaluation –deviceName – DESKTOP-SS31N57
Evaluation time – 7/22/2021, 11:29:09 AM


You might see some of the filter evaluation reports as blank. This could be because of several issues. Microsoft explained this in the endpoint manager portal itself.
We were not able to retrieve any filter evaluation details. This may occur if filter evaluation and result collection are still in progress or if evaluation logs expired after 30 days. Check that device has check-in recently and try again.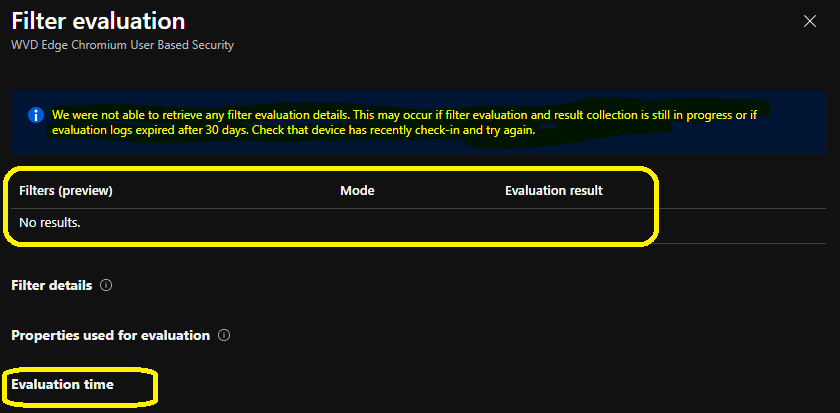 Resources
Filter reports and troubleshooting in Microsoft Endpoint Manager