As we (mainly SCCM Admins) all know SCCM/ConfigMgr is very powerful tool which has visibility and access to almost all the endpoints of your organizations. So, it's very important to secure your SCCM/ConfigMgr environment. There is no security without physical security, it's very important to secure physical access to SCCM servers. I know, most of the Data Centers are well protected and unauthorized physical access is near to impossible. SCCM/ConfigMgr requires lot of security rights on client machines, servers and active directory so it's so important to secure the environment with best security practices. SCCM service accounts are very powerful so the first step is to disable interactive logon for SCCM service accounts. Adaptiva came forward to help SCCM community with security best practices for SCCM environment report and checklist. Recently Adaptiva had conducted a survey of nearly 200 IT professionals found that 70% of respondents were concerned about potential security vulnerabilities in their Microsoft SCCM environment.
Download Adaptiva's Top 20 SCCM Security Best Practices Report from here

Download Adaptiva's  SCCM Security Best Practices Checklist from here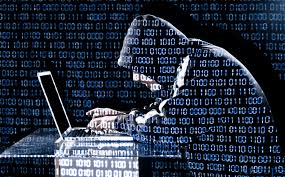 Adaptiva's peer to peer solution OneSite and Client Health solution can help SCCM admins and organizations to improve the security of SCCM/ConfigMgr environment. Adaptiva OneSite uses a smart scaling Policy Push technology that automatically executes enterprise-wide reparative measures immediately when security breaches happen. Following are some of the enhanced security features Adaptiva OneSite can provide to SCCM environment :-
Extends and expands upon the security capabilities of SCCM to achieve a new standard for secure content delivery and distribution.

Safeguards SCCM environments from attack and extends built-in SCCM security features through our OneSite content distribution engine encryption and security capabilities.

Radically improves the speed at which administrators can secure endpoints on a real-time, global basis.
More details about Adaptiva OneSite's security enhancement features are mentioned here.