Learn How to Troubleshoot Resolve the Problems with Windows 10 Machine? Windows 10 comes with loads of new out-of-box troubleshooting help for end-users/consumers.
The Windows 10 end users can themselves troubleshoot and resolve the problems without any technical knowledge.
Have you ever tried to troubleshoot on any of Windows 10 (it can be on your laptop. desktop or Surface) issues on your own? Be it a hardware or software issue, it doesn't matter.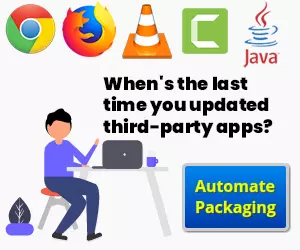 Do you know there is a "Troubleshoot computer problems" section in Windows 10 control panel? These are out-of-box troubleshooting categories available in Windows 10 to fix the problems automatically.
Video :- How to Troubleshoot and Automatically fix the issues with Windows 10 Machine !
How to open Windows 10 "troubleshoot computer problem" page? Go to RUN (Right click on Windows 10 start button to get the RUN option – more details here) and type the following path and click OK button.
Control Panel\All Control Panel Items\Troubleshooting\All Categories
Depending upon the problem, you can select the Windows 10 category which you wanted to troubleshoot. Learn How to Troubleshoot Resolve the Problems with Windows 10 Machine?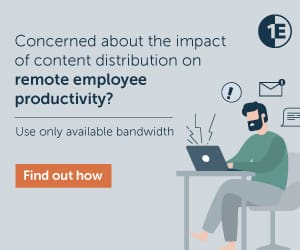 As you can see in the above picture there are 23 categories. Some of my favorite "out of box" Windows 10 troubleshooting  categories are "Hardware and Devices Troubleshooter", "Program Compatibility Troubleshooter", "Playing Audio Troubleshooter",  "Video Playback Troubleshooter" etc…. My recommendation would be to run the troubleshooter as administrator as you can see in the below picture.
How to Troubleshoot and Resolve Window 10 Hardware and Devices related issues/problems
In this post, I'll try to run the Windows 10 Hardware and Devices Troubleshooter to "detect and Identify" the hardware and devices problems which are there on my Windows 10 Surface. Select Hardware and Devices out of 23 categories listed in the first picture of this post. Click or Tap on Next button of the wizard.
Once you click NEXT on the above wizard, Windows 10 will start analyzing the machines for the problems related to Hardware and Devices. This will help to troubleshoot automatically and give an option to fix the issues without any deep level technical knowledge about Windows 10 operating system. In my case it detected a problem with a hardware in Windows 10 Surface that "SonicWALL Virtual NIC" is disabled. To enable the device and to fix the problem, I just to click/tap on "Apply this fix" button on the Wizard.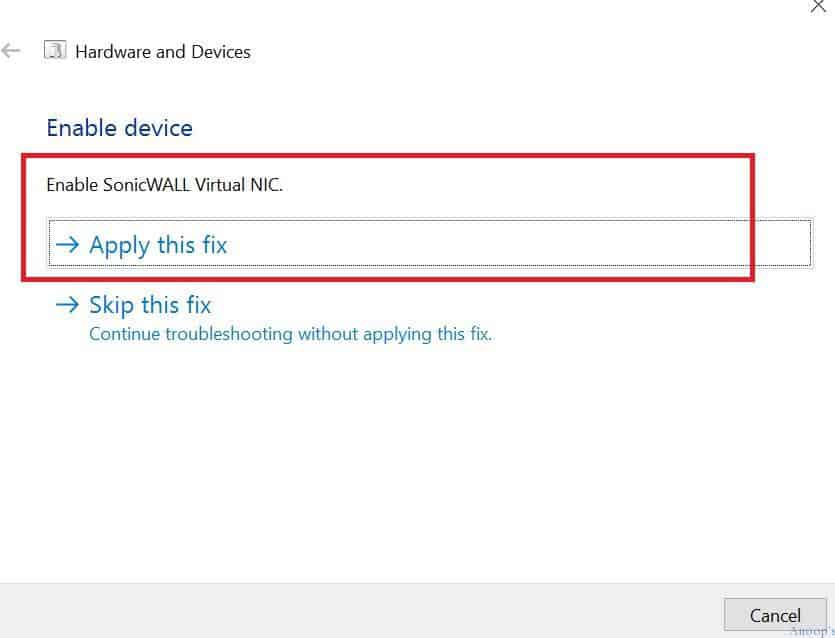 To confirm whether the SonicWALL Virtual NIC is disabled or not, I checked device manager of Windows 10surface and it was disabled.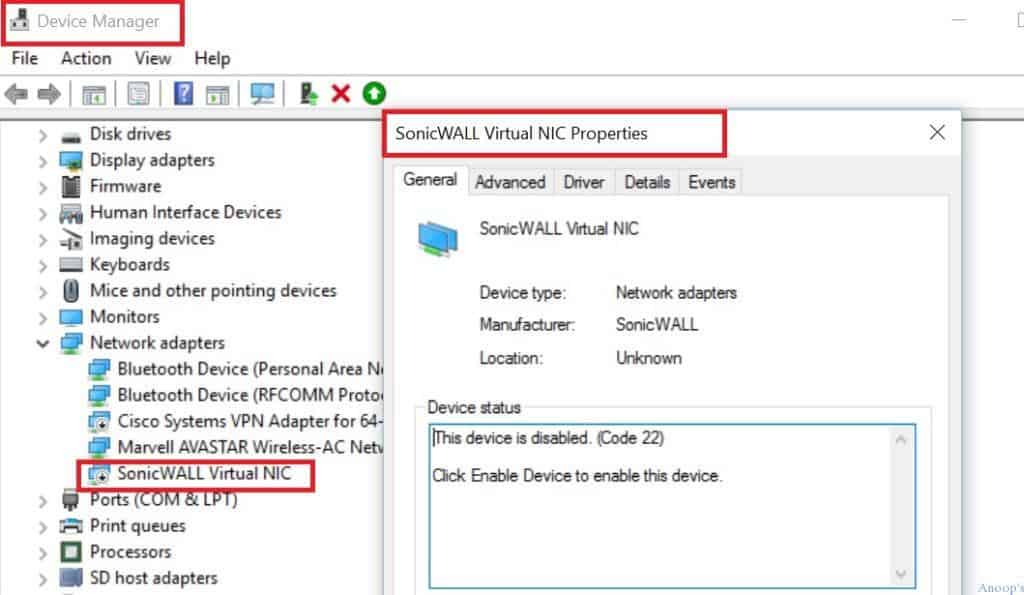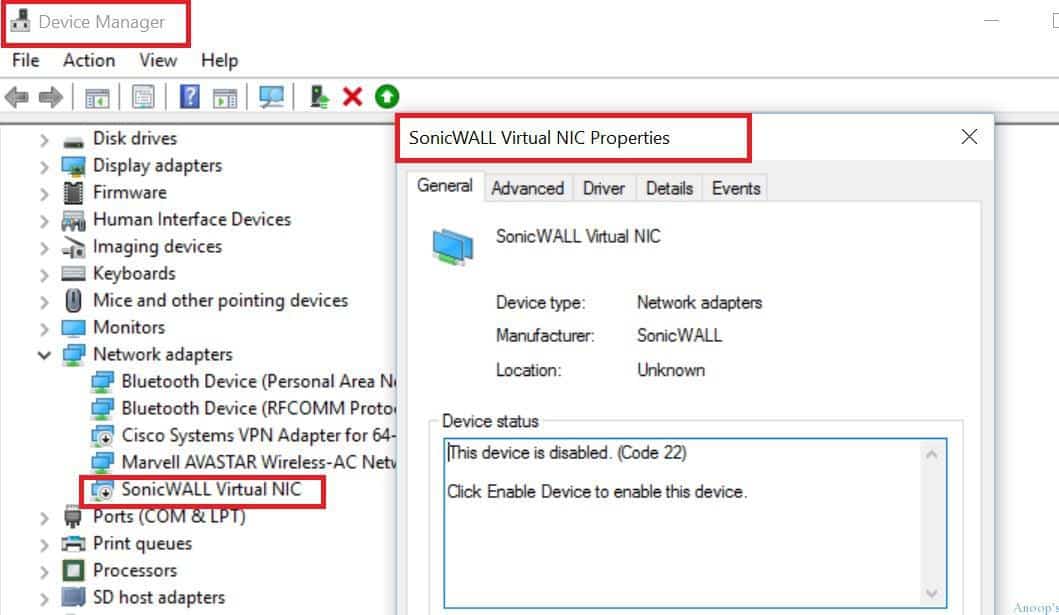 As I mentioned above I clicked on Apply the Fix button on Hardware and Device troubleshooting wizard and that enabled the virtual network adapter automatically.
As you can see in the following picture that it found 3 issues in the surface and fixed only one. Why did it fixed only one issue out 3? Read below detailed report you will come to know 🙂 Learn How to Troubleshoot Resolve the Problems with Windows 10 Machine
To know more about the problems found and to understand why some of them are not fixed like Cisco VPN adapter, click/tap on View detailed information link from the wizard. Windows 10 Troubleshooting report page will give you more details about the issue/problems and how it's fixed.
In this scenario, I didn't run the fix to enable the Cisco VPN adapter. Also, I didn't run/initiate the restart to complete the driver update for the Windows 10 surface. Learn How to Troubleshoot Resolve the Problems with Windows 10 Machine.
I recommend you to start troubleshooting Windows 10 machines your own without any technical persons help. Most of the problem will be solved by a restart or you can Windows 10 troubleshooting categories depending upon the issue/problem you have.
You can also get further Windows 10 help from Microsoft documentation here. You have any specific questions about Windows 10 issues, there is Windows 10 answers forum as well where you can ask questions. Here is the link to Microsoft Answers for Windows 10.
Learn How to Troubleshoot Resolve the Problems with Windows 10 Machine? Another option to run Windows 10 Troubleshooting is use the following command from RUN menu :-
C:\WINDOWS\System32\control.exe /name Microsoft.Troubleshooting
Happy troubleshooting !!
Resources
SCCM Related Posts Real World Experiences Of SCCM Admins (anoopcnair.com)
SCCM Video Tutorials For IT Pros – HTMD Blog #2 (howtomanagedevices.com)