Let's understand more about Intune Update Management with the Patch Connect Plus solution. Released back in 2011, Microsoft Intune had been seen as a much-needed and promising alternative to the traditional 'on-premise systems management. But with the announcement of Microsoft Endpoint Manager (MEM), Microsoft took a stride forward in unifying on-premise and cloud endpoint management, thus allowing all existing SCCM license holders to start managing endpoints over the cloud.
Patch Connect Plus has been the tool of choice for IT admins worldwide for its ability to deploy third-party software and patches to managed systems across a business IT network using the SCCM infrastructure.
The recent release of the Intune Update Management feature is a clear indication that Patch Connect Plus is further expanding into the cloud-based endpoint management functionality of the product. Furthermore, Patch Connect Plus even supports the same automation capabilities in SCCM third-party patch management; let's find out how!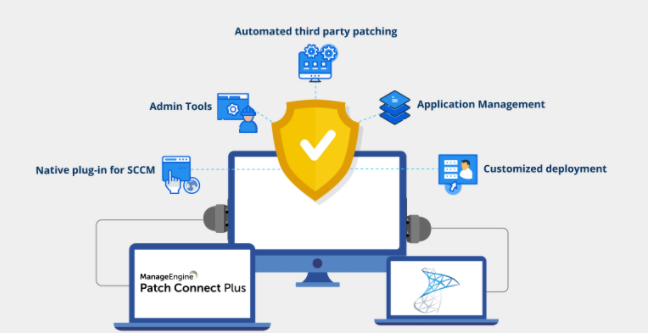 What's new with Patch Connect Plus version 90088 and above
A closer look at the product console reveals Patch Connect Plus now offers users the ability to carry out third-party patch management with Microsoft Intune, using an expanding library of third-party updates under its dedicated tab.
Similar to the existing Application Management feature, Patch Connect Plus users can toggle between SCCM and Intune while managing the distribution of updates across their network. Patch Connect Plus aims to make enterprise patch management a simple and unified experience.
System administrators using the product can now navigate to 'Update Management' and then toggle to Intune, where they can select the desired third-party updates, which they wish to publish to Intune, after which the deployment is carried out automatically.
Apart from this major feature reveal, Patch Connect Plus has also improved the product's overall usability, such as UI and more readme text and help documents to help users along their way.
Auto-publish updates for created applications with Intune
Existing product users may be familiar with the 'Auto-detect third-party applications' feature, allowing Patch Connect Plus to automatically publish third-party updates for all applications detected across the network.
What's interesting is that similar to SCCM's Automated Deployment Rules (ADR), which carry out the automated patch distribution for on-premise management, Intune Update Management comes with its own automation capabilities.
Patch Connect Plus automatically publishes updates for all applications created within Intune. The ManageEngine product ensures that all third-party applications created within the managed network are updated with the most recent patch.
This can potentially benefit users who prioritize network security alongside everyday systems management operations.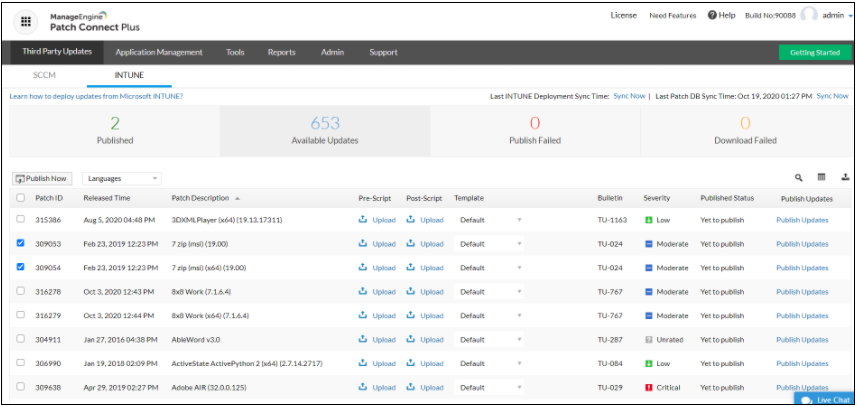 Download the free trial!
Patch Connect Plus offers a fully functional 30-day free trial for users to get a hands-on approach to trying out the product. Additionally, customers can get a personalized pricing estimate based on the number of endpoints to be managed.