To manage Window 10 1607 (anniversary update), we need to have SCCM current branch. SCCM 2007 and SCCM 2012 can't support Windows 10 1607 version?  This information was already there in Microsoft's last years blog post. The ConfigMgr SCCM 2012 Supported Configuration article on TechNet only lists support for Windows 10 Enterprise LTSB 2015. I don't know for sure whether Microsoft support ONLY core management of Windows 10 1607 (no OSD and new features) with SCCM 2007 and 2012. If you look at the history they support the core management features of new Windows operating systems however they won't support the new features and OSD. Whether this is true for Windows 10 1607? I don't know .. As per the below blog released on 2015, only Windows 10 1507 and Windows 10 1511 are supported with SCCM 2012.
Following is the detailed blog on this topic from Aaron here
"SCCM 2012 supports Windows 10 version 1507 (build 10.0.10240) and 1511 (build 10.0.10586) for the lifecycle of these builds. Any new Windows 10 CB/CBB builds released in the future will not be supported With ConfigMgr 2012 and will require System Center Configuration Manager current branch for supported management." More details – here.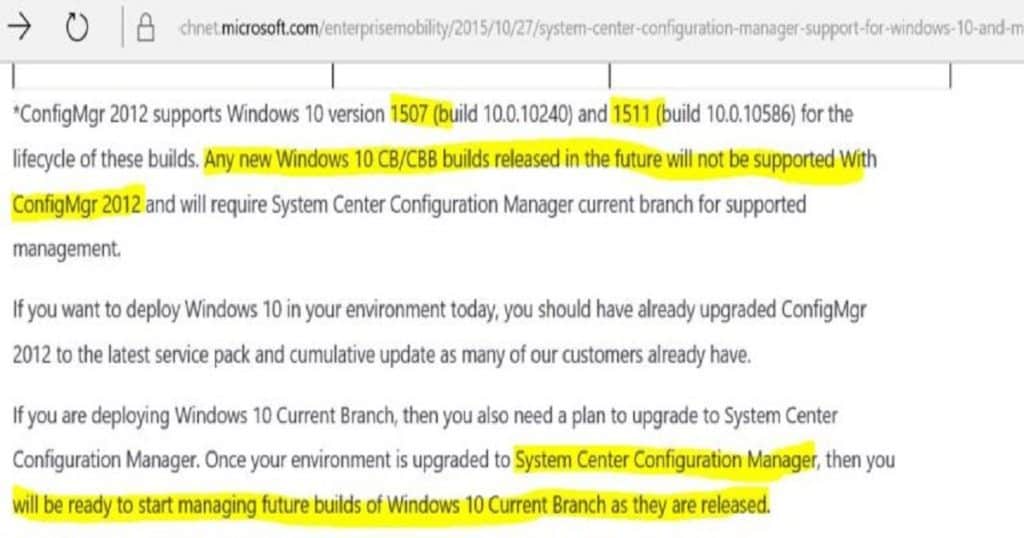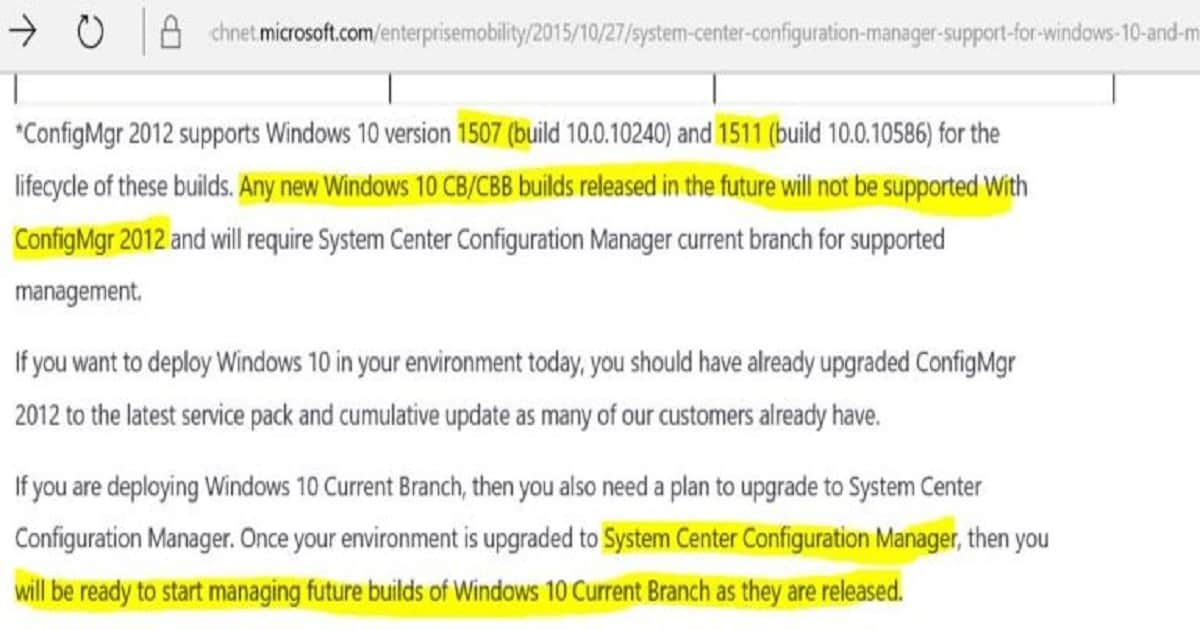 Some  more useful Links of Windows 10 1607 in the below list :-
How to download the Windows ADK for Windows 10 1607 anniversary update?, visit the Hardware Dev Center
How to download Windows 10 1607 Anniversary update from MSDN and VLSC ? the Volume Licensing Service Center (for Volume License customers) and from the MSDN Subscriptions Center (for Visual Studio/MSDN subscribers).
How to download Windows 10 Anniversary Update 1607 for your home machines?  you can get the Windows 10, version 1607 update today from Windows Update or Windows Update for Business. If you are not getting latest updates from your Windows 10 machine then try installing – Windows 10 update history utility from here. 

By when Windows Servicing of Windows 10 1607 will be available in  ConfigMgr SCCM CB 1606? You can get the Windows 10, version 1607 update on August 16th.

How to download Windows 10 Anniversary update for Free ? Download Free Windows 10 Enterprise Evaluation to test Windows 10 1607 free for 90 days.
When will be Windows 10 Enterprise LTSB 2016 media available ? beginning October 1st.

Reference – here