Are you looking to create a custom security role? You're planning to provide very minimal access to Custom Report Creator role. OK, great. In my scenario custom report creator should have read only access to SCCM console and he/she should be able to create and modify reports.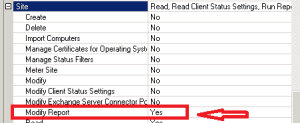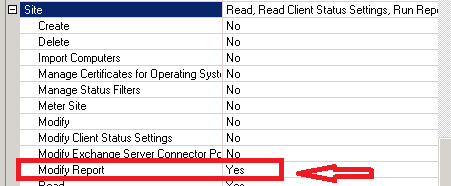 In CM 12  we already have a build in role to Grants permissions to view all Configuration Manager objects.  I've created a copy of that build-in security role and made few changes. How to create a custom security role in SCCM ConfigMgr 2012 ? We just need select any one of the security role then right click and Copy that is it.
I've changed couple of permissions on object classes. 1. Inventory Reports and 2. Site – Modify Report.  No need to worry, you can download ready to use XML file from HERE (TechNet Gallery).
How to import custom security role into SCCM ConfigMgr 2012? Right click on Security -> Security Roles -> Right Click and Import.