How To Upgrade System Center Products? If you're using two or more System Center products then you need to follow the correct sequence to upgrade those products or Components to System Center 2012 SP1. This is very important otherwise you may get into integration or communication issues between System Center 2012 components.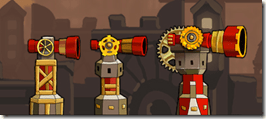 Only for VMM, we need to upgrade OS to Windows Server 2012. No other System Center Components require operating system upgrades before or during System Center SP1 Upgrades. You need to upgrade VMM and App Controller components to SP1 at the same time.
The list of components is presented in order of upgrade priority : System Center 2012 (In which Order you need to upgrade System Center 2012 Components/products)
1. Orchestrator

2. Service Manager
3. Data Protection Manager (DPM)
4. Operations Manager (SCOM/OpsMgr)
5. Configuration Manager (SCCM / ConfigMgr)

6. Virtual Machine Manager (VMM)
7. App Controller
You can upgrade System Center Components or Products in given sequence and upgrade of Operating System can be done afterwards to get additional features of System Center Service Pack 1.
As per the Microsoft TechNet documentation, you can upgrade to SQL Server 2012 once you upgraded System Center components.
Resources
Free SCCM Training Part 1 | 17 Hours Of Latest Technical Content | ConfigMgr Lab HTMD Blog (anoopcnair.com)