Let's discuss the 5 Latest Features of Windows 11 – July 2023 Dev and Canary Channel Updates. The latest insider build preview releases have revealed some fantastic additions that are swiftly making their way to the official production release of Windows 11.
Windows 11 is getting smarter and more intuitive with its snap layout suggestions. It will cleverly recommend the best-suited snap layouts for your open windows, making multitasking a breeze and optimizing your productivity. The notification bell icon is getting a modern makeover, enhancing your overall experience. The Start menu will improve with each incoming version, allowing users to access their favourite apps and features easily.
We have an exciting video showcasing the New Free Outlook Inbox Application for Windows 11 First Review. The new Outlook for Windows brings the latest features, intelligent assisted capabilities, and modern and simplified design to your Outlook app. You can tailor it to your style and do more with the new Outlook for Windows.
As of July 2023, Microsoft has announced some exciting new features coming to Windows 11 in the Dev and Canary channels. In this post, you have seen all the details about Windows 11 latest features, the latest updates, how to upgrade the Windows Canary build, and what is the latest version of the Canary build etc.

What are the Dev Channel and Canary Channel Updates?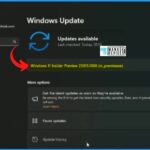 Both the Canary and Dev channel offers an adventure into the forefront of Windows development. The Canary channel includes the latest platform changes early in the development cycle. You will get the latest Windows 11 preview builds with new features in the Dev channel.
5 Latest Features of Windows 11 – July 2023 Dev and Canary Channel Updates
In this video, we will get more details of the top 5 features announced by Windows 11 latest dev and canary channel insider builds. Microsoft recently released the Canary channel build after 1 month.
New Outlook for Windows is Now a Powerful Inbox App
The New Outlook for Windows is now a powerful inbox app. This is the new feature from the Dev channel. The new Outlook for Windows will help you securely connect work and personal emails, calendars, and contacts.
It will automatically be installed on all Windows, so you don't need to install it manually.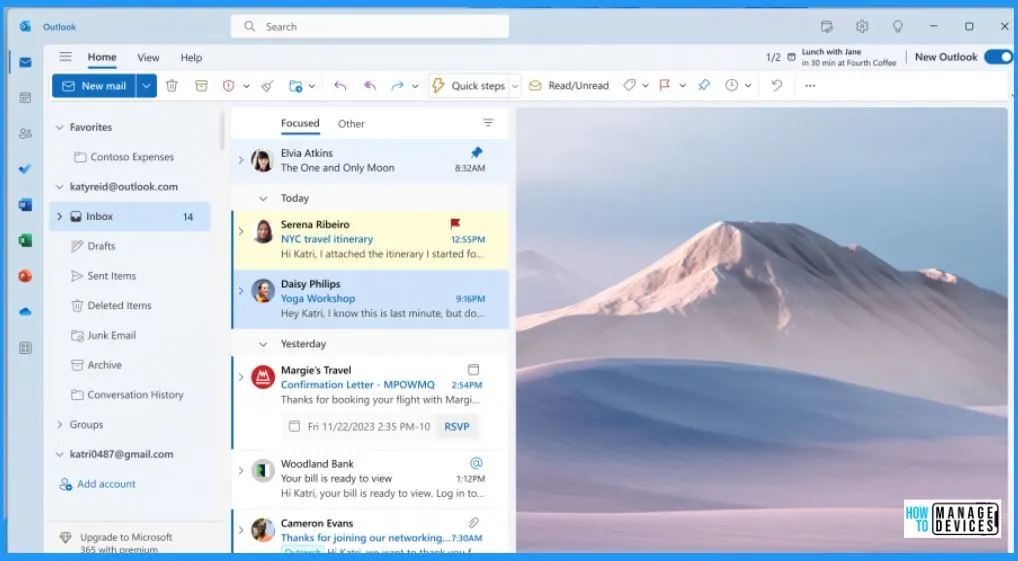 Changes and Improvements Related to Graphics
Windows has introduced an improvement in refresh rate logic that helps you to enable different refresh rates on different monitors based on each monitor's capabilities and the content displayed. This enhancement proves particularly beneficial for refresh rate-dependent multitasking, such as playing a game and watching a video simultaneously.

When DRR is selected, and Battery Saver is enabled, Windows maintains the display at a lower refresh rate.
The system does not automatically switch to the higher refresh rate while Battery Saver is active.
Single Windows Spotlight Experience for Windows
Microsoft introduced a unified and enhanced Windows Spotlight experience for Windows Insiders in the Dev Channel, providing the features such as the ability to preview images in full screen, multiple opportunities to learn more about each image, and a minimized view for a seamless user interface.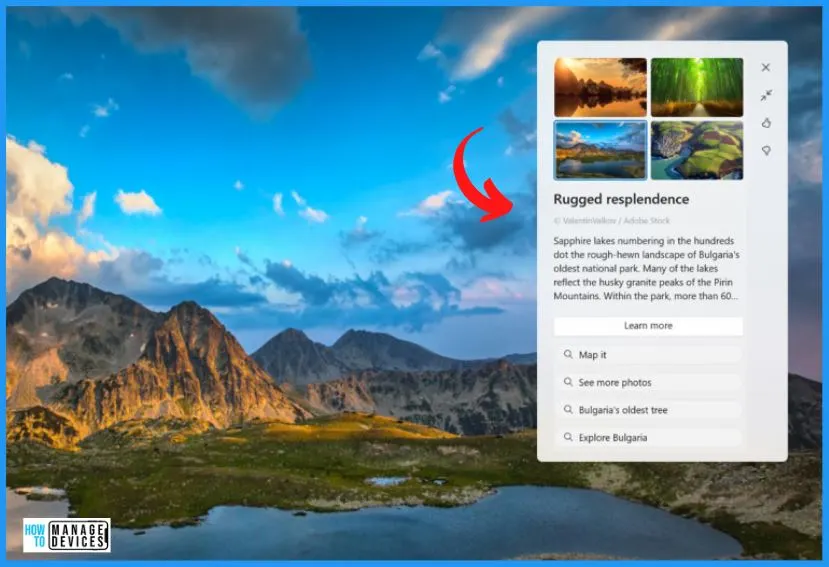 A Shutter or Switch is Blocking your Camera
For the camera streaming issue, like a camera failing to start or a closed camera shutter, Windows is now equipped to provide prompt assistance. When such an issue is detected, a convenient pop-up dialogue will appear, offering a helpful recommendation to launch the automated Get Help troubleshooter.
This troubleshooter is designed to identify and resolve the problem.
It guides you through the necessary steps to get your camera up and running smoothly again.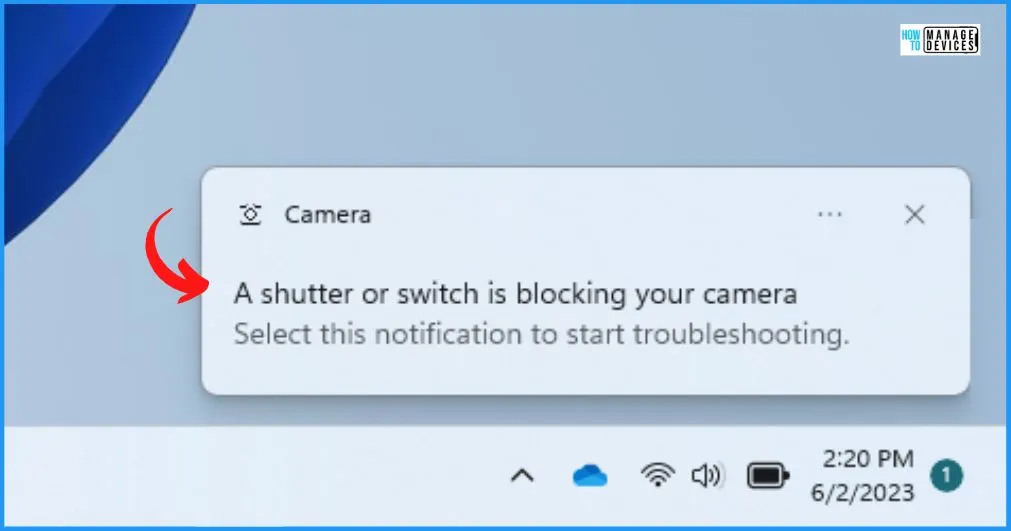 Changes and Improvements in Windows 11 Start Menu
Windows 11 Pro and Enterprise users logged in with an AAD account (soon to be known as Microsoft Entra ID) are in for an enhanced file preview experience! A more immersive preview will be provided when hovering over files like Word documents under "Recommended" on the Start menu.
In this initial release, thumbnails won't be available for all files
An exciting change is coming to the All Apps section in the Start menu of Windows 11.
Windows 11 system components will now be prominently labelled as "system."
This enhancement aims to give users a clearer and more organized view of their apps, making identifying and distinguishing essential system components easier.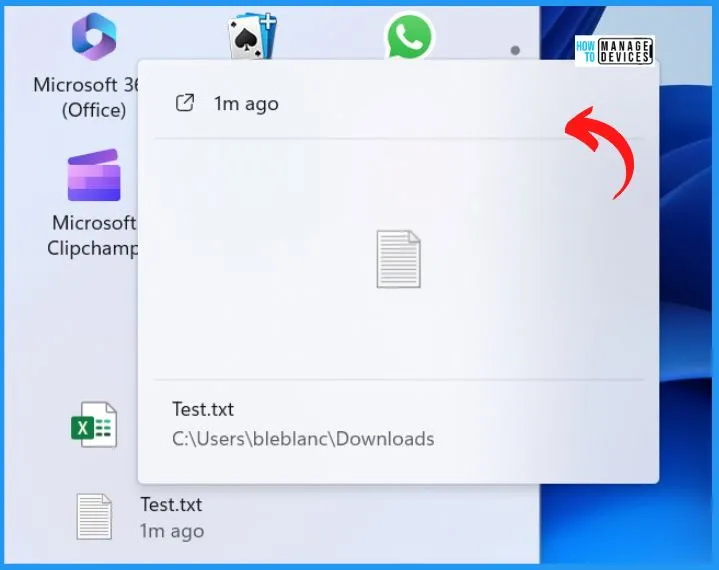 Taskbar & System Tray Changes and Improvements
Windows 11 is introducing a fresh new look for notifications. A bell icon in the system tray will now represent all notifications. When you receive new notifications, the bell will dynamically colourize according to your system accent colour, adding a touch of personalization to your desktop.
The bell will be empty when there are no notifications, and the clock is visible.
Notification counts are no longer displayed.

Improvements in Snap Layouts
Microsoft is introducing suggestions in Snap Layouts that help you instantly snap multiple app windows together. When you hover over an app's, Minimize or Maximize button or press WIN + Z, a layout box will pop up with app icons displayed in various layout options.
These app icons serve as visual recommendations, helping you find the best layout option for your needs. The system intelligently analyzes your app usage patterns and content to propose the most suitable snap configurations.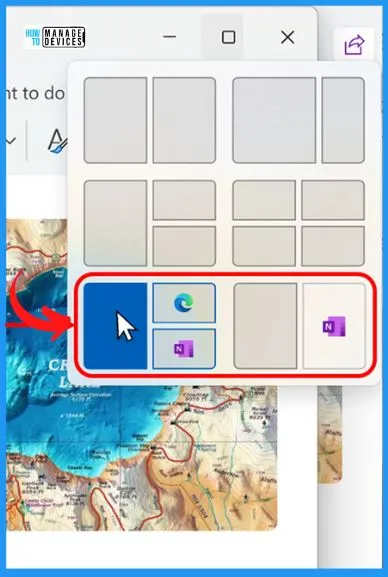 Windows 11 Insider Preview 25915.1000
After a considerable period, a new Windows insider build is here, and it comes with a fresh version number of 25915.1000. This latest version is part of the insider preview program, showcasing the dedication of Microsoft to refine and enhance the Windows experience.
To check for updates, select Start > Settings > Windows Update, then select Check for updates.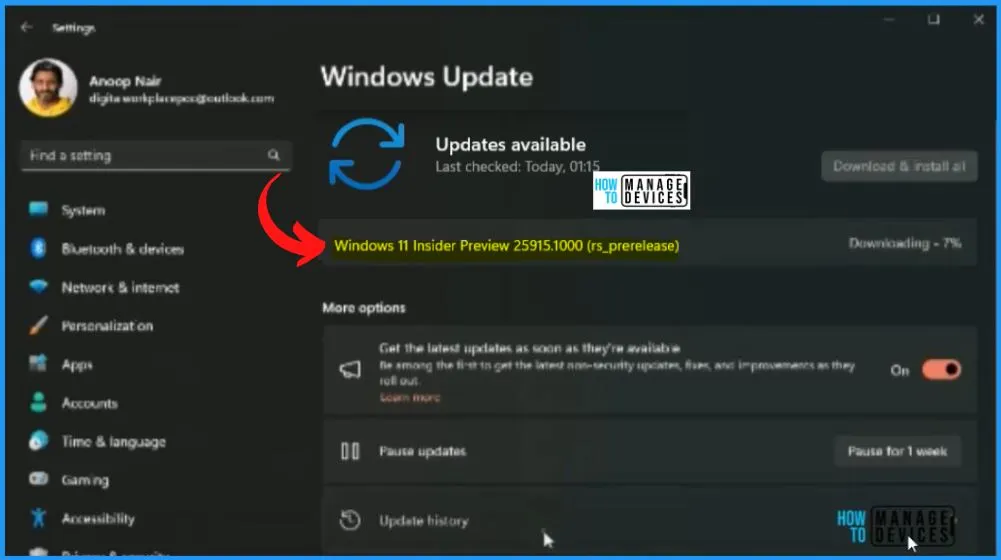 A simple device restart is required once you have successfully installed the Windows 11 Insider Preview 25915.1000 build. After the restart, your system will automatically fetch and install the latest updates, including the Inbox Outlook application.

In the window below, you can see the insider Canary build, which is 23H2 25195.1. The Windows 11 Enterprise insider preview operating system and user interface are protected by trademark and other pending or existing intellectual property rights in the United States and other countries or regions.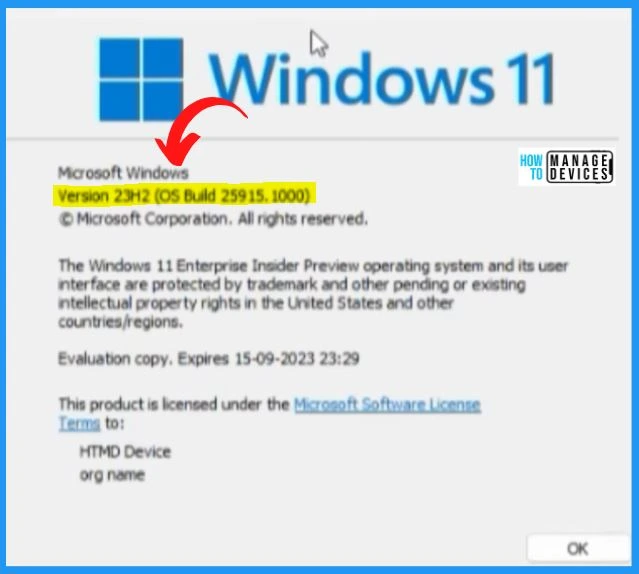 Windows Update History
Windows update helps the users to know the history of previously installed updates. Suppose you look at the update history. The screenshot below shows that the last update was installed on this device on June 15, 25393.1, and the quality update was installed on July 12.
This is the Canary build insider version.
The Canary build insider version is released almost a month back
As a result of Microsoft's new servicing model, there are two types of updates: Quality and Feature updates.
| Quality Updates | Feature Updates |
| --- | --- |
| Quality updates are traditional operating system updates. It is released on the second Tuesday of each month. These include security, critical, and driver updates. | Feature updates contain security and quality revisions. Feature updates are released as soon as they become available. |
Windows 11 Latest 5 Features Announced – July 2023 Dev and Canary Channel Updates – Table 1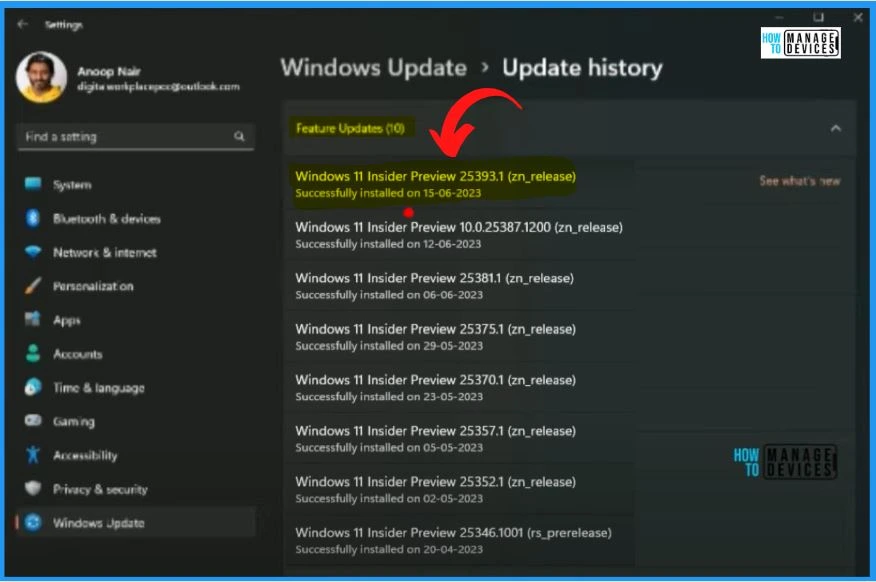 Author
About Author – Vidya is a computer enthusiast. She is here to share quick tips and tricks with Windows 11 or Windows 10 users. She loves writing on Windows 11 and related technologies. She is also keen to find solutions and write about day-to-day tech problems.