Let's understand how to fix Windows update issues for Windows 11. The basic troubleshooting steps to fix the Windows updates issues for Windows 11 are shared in this document. Most of the update issues are solved by just restarting the Windows 11 PC.
Windows update is essential for keeping Windows 11 secured. Windows 11 known issues/bugs are fixed with the latest version of the updates. You need to fix the update issues on priority when you have trouble getting updates or installing updates.
There could be many reasons for Windows update issues. First of all, you will need to connect the Windows 11 PC to the internet to get the updates. Also, always connect to power when you try to run a Windows 11 update. It's recommended to take a backup of your personal data before trying out the below steps.
Activation is not Required for Windows Updates
Windows 10 activation is not required to get Windows updates. I think Windows 11 will also follow the same experience. I don't think Windows updates for Windows 11 require activation of Windows. However, Windows 11 activation is required for background/wallpaper change and some other features.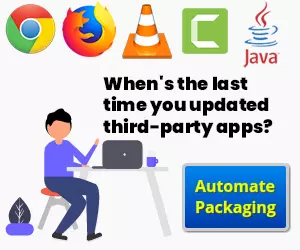 Windows 11 Updates
There are two or more types of Windows updates for Windows 11. The main ones are quality updates and feature updates. There are many improvements expected from Windows 11 updates. Some of those are explained in the Windows 11 Quality Updates Feature Updates Driver Updates Firmware Updates | CUs are 40% Smaller post.
Quality Updates -> Monthly security patches and more.
Feature Updates -> Windows 11 Operating System updates per year.
NOTE! – More details about Latest Windows 11 update experience are available in the latest post.


Troubleshoot Windows Update Issues for Windows 11
Let's start the troubleshooting with basic steps. There are different stages in the Windows update. You need to make sure the following troubleshooting steps are already taken care of.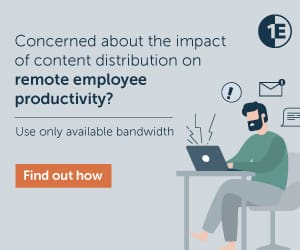 Make sure you have enough free space in your C drive to install the latest Windows 11 updates.
Restart the Windows 11 PC to make sure the previous updates are installed.
Re-run the Windows updates again from Settings -> Windows Updates -> click on Check for updates.
Remove the external hard disks.
Let's try to run the Windows update troubleshooter to detect the Windows update issues for Windows 11 automatically. Most of the time, the update-related issues will be automatically detected and resolved by this default tool available in Windows 11.
Navigate to Start -> Settings App.
Click on System Tab.
Scroll down and click on Troubleshoot (this is the recommended method).


Now, let's click on the other troubleshooters option to start Windows Update troubleshooting. I recommend keeping the recommended troubleshooter preferences as Ask me before running.


On this settings page, you will get many troubleshooting options for different features of Windows 11. You can troubleshoot with internet connection issues, audio issues, printer issues, etc… Click on Window update -> Run option to launch the Software update troubleshooter.


The troubleshooter checks the default checks explained in the below section. You can click on view detailed information to get more details about the issue found by the Windows update troubleshooter. Check for Windows Update issues Check for Windows Update issues. Detects issues related to Windows Update.


Default Windows Update Troubleshooter checks
The Windows update troubleshooter helps to find the potential issues windows update for Windows 11. Some of them are given below.
Some security settings are missing or have been changed.
Check for missing or corrupt files issues.
Service registration is missing or corrupt issues.
Background Intelligent Transfer Service – Find and fix problems that may prevent background downloads from working.
Windows Network Diagnostics – Detects problems with network connectivity.
WaaSMedicService related issues.
Windows Update – Resolve common problems that prevent you from updating Windows.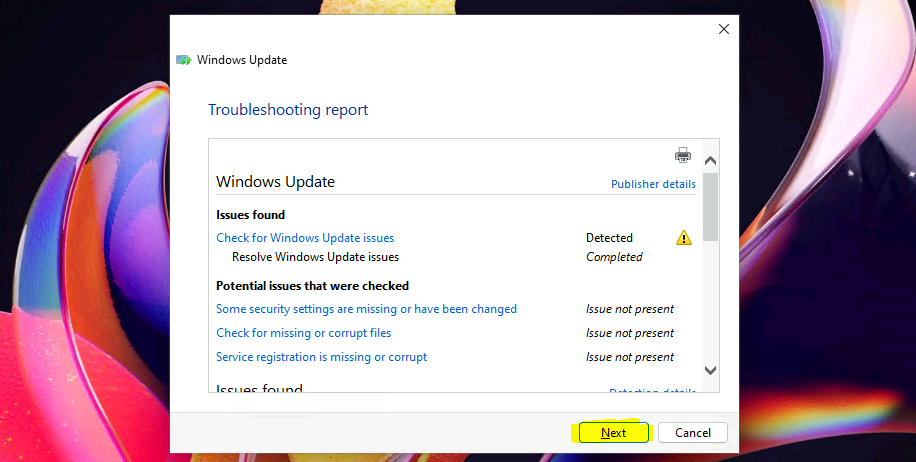 Fix WIndows Update Issues for Windows 11
In this particular example, the software update issue is detected and fixed by the default troubleshooter. The issue was related to WaaSMedicService.
The Issue is remediated by:ScheduledTasksPlugin;DynamicProtectionPlugin.

Advanced Fix for Windows 11 Software Updates
Try to rename the following folders and give a restart. If the folders are not getting renamed because of issues related to access or locked state. Make sure the BITs and Windows update services are stopped. Also, you try to use process explorer to find out the processes using the folders.
Rename the following folder %systemroot%\softwaredistribution to softwaredistribution.bak
Rename the following folder %systemroot%\system32\catroot2 to catroot2.bak


Resources
Windows 11 Microsoft Update Health Tools